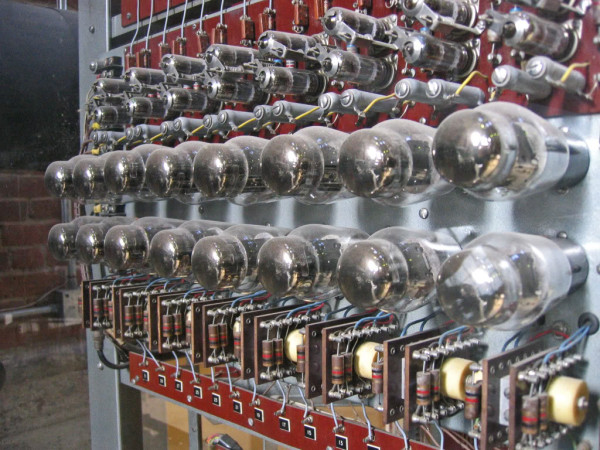 A common sentiment expressed by "diehards" (or as cynics call them "tryhards") is that the internet ruined metal. It was a paradise before, they say. You bought zines, traded tapes, bought from small labels, and everything was pure and innocent. The demon of convenience and commerce had not yet reared its ugly head.
With the internet, it is said, all of that ended because it became easy to acquire a band by just typing the name into a search engine. There was no commitment that way, the story goes. People became accustomed to everything being easy and no longer cared about quality. They stopped going to shows and "supporting the scene." Underground metal became armchair metal.
While I don't doubt there is some legitimacy to those complaints, I offer another view: what made the internet kill metal was that it turned the process of being a fan inside out. In the old days, you picked bands you liked. Now, you pick bands to make your online personality look good. When someone asks a question about a type of music, you want to have something unique to answer with.
The result is blog posts and threads on forums which are dedicated to "being different." You get zero scene cred for stating the obvious top ten, and that list can be found anywhere, so people are now craving bands that are more obscure. But the problem is that wanting something for a trait unrelated to its content means you no longer care about quality. Thus quality has plummeted as people seek novelty.
For the aboveground metalheads, this novelty-seeking manifests itself in the same trends that black metal talked about. This week it's shoegaze; next week it will be "industrial black metal" again, or maybe punkish black metal, or ironic ABBA covers by grindcore bands, who knows. For diehards, the novelty-seeking is obscurity bias: a desire to dig back in the vault and find something that no one else knows about, then make it your favorite band ever.
The point is that no one is a fan anymore. Fans decide what's good and celebrate it. But hipsters and scenesters have a different approach. They look for ways to make a name for themselves. "That's my man Bill, he's an expert in Seattle drone metal." This is why there are ludicrous genre names in the post-internet arena, and why the advice you get on metal from the internet is almost universally garbage. It's hipsters being hip, not people talking about quality or relevance.
The internet has made us all into hipsters. To get people to pay attention to your online profile or blog, you need to invent something "important" whether it's there or not. You to find novelty either in the past or the present. The last thing you're going to do is offer up some honest opinion. It'll never get you Google AdWords dollars. It's not unique and different enough for the social environment the internet has to offer.
Diehards need to quit complaining about the internet. It has had no different effect than moving all of metal into a dense, high social and cosmopolitan city like New York City would. City culture has always rewarded the "different," which is why cities have always had hipsters. Bands struggled against that culture, not succeeded because of it.
What's ironic about this whole situation is that complaining about the internet is another way of being "different." That in turn serves to conceal the fact that since 1994, metal has produced little worth writing home about. Why has that been, you wonder? The black metallers told us: when hipsters appear, trends arrive, and then quality leaves the hall.
7 Comments
Tags: different, hipsters, internet, novelty, scenesters, trends, unique