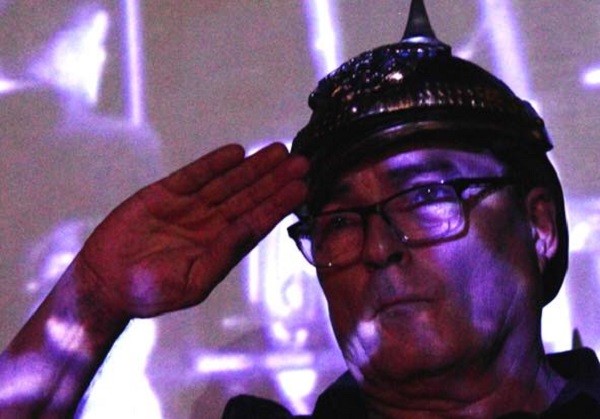 Nothing is less metal than accepting everyone and everything. Metal discriminates. Fundamentally, we recognize that most people have their head in their clouds and like craven mice prefer comforting illusions to even only moderately disturbing truths. In fact, over 90% of everything is simply disorganized garbage made by distracted mice. For this reason, we unleash our cruelty and separate the music from the squeaking with Sadistic Metal Reviews…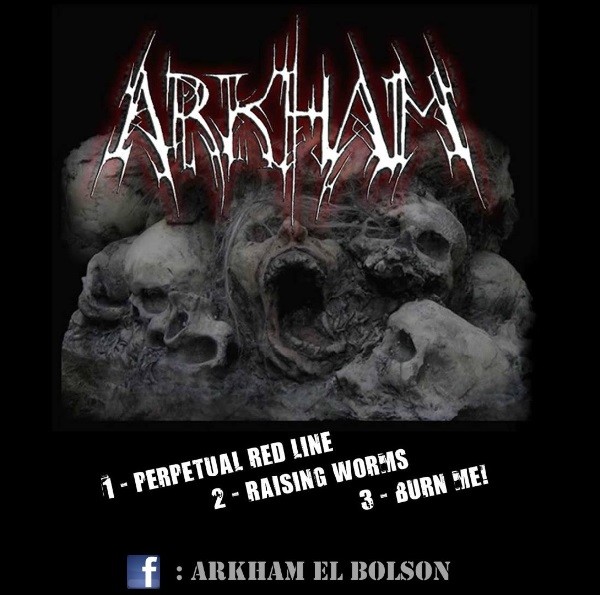 Arkham – "Demo 2014"
It may become necessary to invent a genre for this style because it shows up frequently. It might be called "narrative speed metal" for music that adds heavy metal and death metal into speed metal but fundamentally follows the vocal line for song development, as if narrated as background action by the lyrics. The dominant influence on Arkham seems to be Iron Maiden, whose harmonized riffing and song structures bleed through, but the band has chosen a death metal vocal and a basic speed metal verse-chorus approach with introductory riffs leading to change in the verse riff for each section of the song. Good riffs, and good sense of melody, but this band ends up being too linear in narrative and the chaotic vocals interrupt their melodic songwriting.
Bloodscribe – Prologue to the Apocalypse
Fairly standard brutal percussive death metal in the post-Internal Bleeding style that is essentially deathcore but with more internal coherence through simplicity. The problem with this genre is that, like Cannibal Corpse and the post-Suffocation clones that inspired it, it requires reducing itself to a catchy guttural vocal phrase and distracting riffs with lots of squeaks and squeals but very little put together into tremolo or complex textures. The result is that this is the musical equivalent of elevator music, just a lot more intense sonically and with far better technique. It misses (however) the mind-blowing aspects of death metal and replaces them with the toe-tapping, head-bouncing and brick-eating mental state of listening to someone force a jackhammer around a sewer line.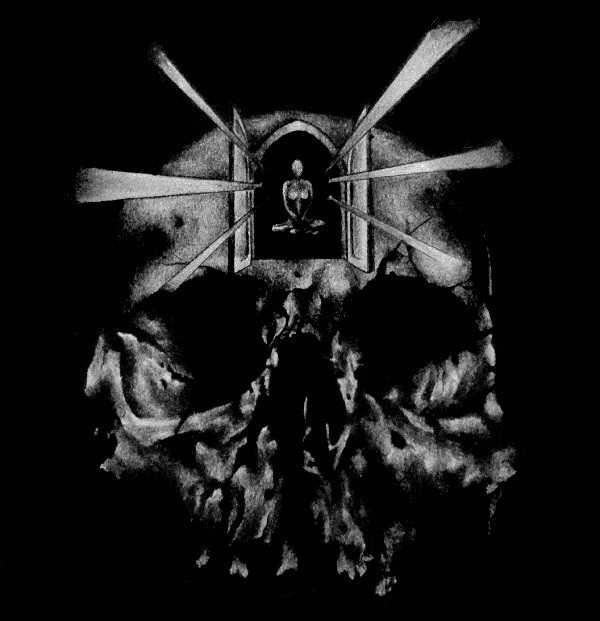 Gnosis – The Third-Eye Gate
This band of some local repute comes to us playing the style that some call shuffle metal. In this genre, the vocalist chants and the drums race to catch up while guitars strobe a two chord riff in the background. It has the gratifying tremolo sound of early Florida death metal but the vocal dominance inevitably makes this combination sing-song and thus the foreboding sense comes apart, replaced by the feeling that one is in a local pub, drinking a warm brew, listening to the local band whose songs are as familiar as backyard dirt at this point and while improving, never seem to get good. Interesting ideas appear on this album but never develop because they are too busy keeping the chanty choruses going for the Budweiser drinkers who are wondering if they should pass out or vomit first. If this band wanted to get good, they would lose the vocal hook and replace it with monotone until the guitars sounded good, then re-write vocals to fit the guitars.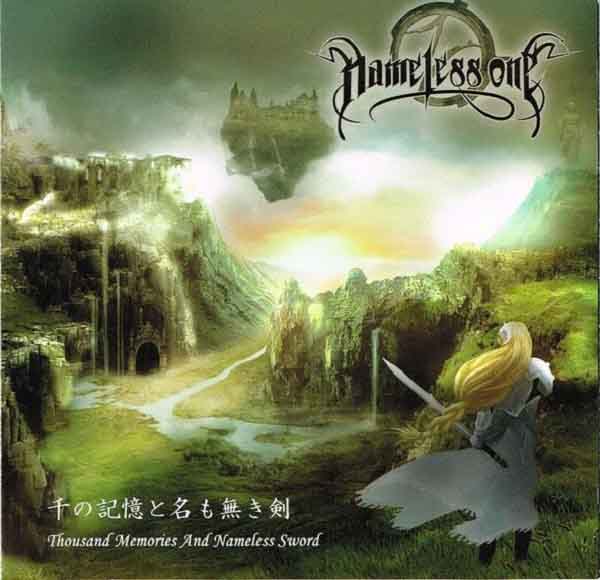 Nameless One – Thousand Memories and Nameless Sword
Essentially Iron Maiden styled heavy metal with death metal vocals and riffs thrown in for emphasis, Nameless One achieve a reasonable fusion of the genres but cannot hide the sickly sweet pop music underlying their Iron Maiden tribute composition. It is catchy and elegant in the way Iron Maiden is, but everything wraps up too nicely and the result is a sense of listening to one of those pop bands that pop up and vanish overnight in the dance music community. All instruments are executed with aplomb and solos are highly professional, and no song drops into lower-quality riffs, suggesting these guys have good quality control. Riffs are cut from archetypes, and the fusion is a little goofy, but the real sin here is making Iron Maiden into a candy pop band and thus making it as saccharine form of the irritation of nails on a chalk board.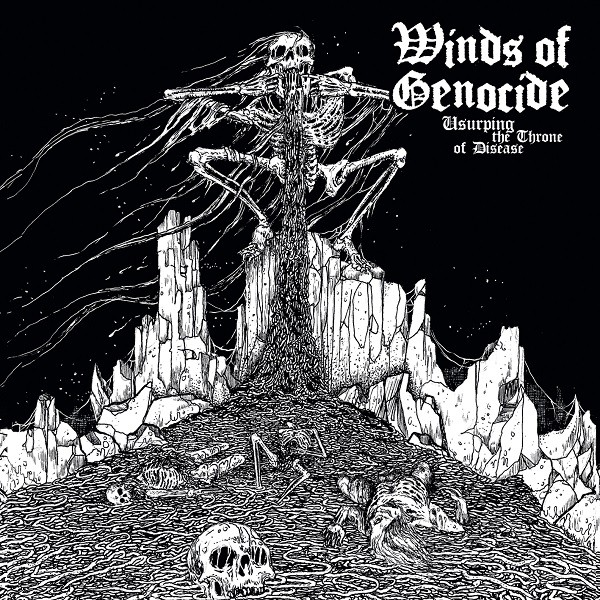 Winds of Genocide – Usurping the Throne of Disease
This album is hilarious. Imagine taking a standard hard rock album and trying to do it in the style of Blasphemy (yes, the Ross Bay one). Then add vocals which linger past the phrase or lead the vocals much like a pop band, and allow individual musicians to show off in the process. The result is unintentionally comedic as it sounds like Hollywood hired a bunch of Charles Bronson style tough guys to make Poison relevant again. In an attempt to hide the roots of this music, the band play fast and loud and layer it in vocals of several types, including the electronically processed chant and the barking chihuahua howl. For comedy's sake they throw in citations to Sarcofago, Von and other ultra-basic bands, but no experienced listener will be able to get past the hard rock progressions and bouncy glam metal riffs even if played in detuned, double BOSS HM2 distortion'd power chords. Do not listen when stoned, as you might have a laugh attack.
98 Comments
Tags: #yolo, arkham, bloodscribe, death metal, gnosis, lol, nameless one, sadistic metal reviews, winds of genocide