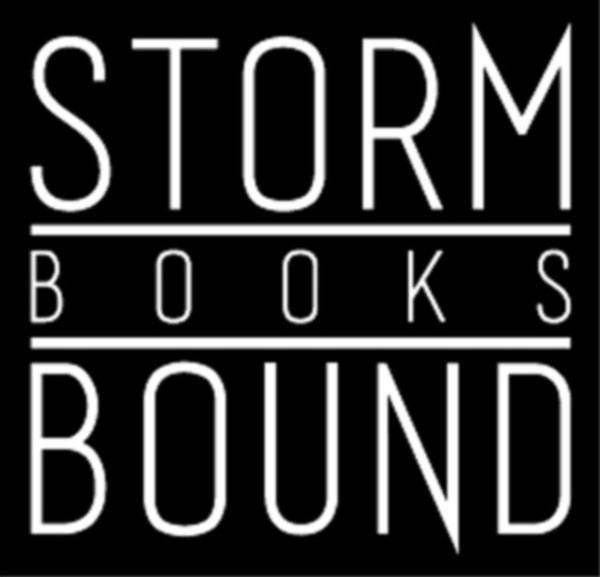 As people who enjoy heavy metal in all its forms and wish it to succeed, we keep an eye out for upcoming metal journalism and history projects that have a realistic yet spirited portrayal of the art form and its origins. One such project was , written by author Salva Rubio, who has now launched his newest venture, Stormbound Books.
Unlike most metal publishers so far, Stormbound Books aims to bridge the gulf between academic metal writing including histories, and the type of popular metal literature that exists for the music fan whose interest is primarily in the music and not the study of it. Read on for a description of the publisher, its team, and how it plans to conquer the world of metal journalism.
What will Stormbound Books offer that is not currently available to metalheads?
Shortly we will start offering what we call "Blast Reads" (studies longer than articles and shorter than regular books) dealing with specific points such as the influence of Gothic Rock music in Extreme Metal or the presence of Satan in Western culture and its culmination on Extreme Metal. We think that up to now, no other publisher offers these kind of studies on Metal.
On the other hand, we will publish books dealing with larger subjects, and we will offer the English-speaking readers translations such as "Extreme Metal" by Salva Rubio, which has gotten great reviews in the Spanish speaking world, or "Slow Metal", an study in doom, drone, sludge, etc currently in the works by the same author.
Who do you think are the people who will be interested in your texts?
We think there is a wide array of metalheads that can be interested in our books, starting with the newcomers (we will have some introductory guides for them, such as "Opening the Tomb: An Introduction to Extreme Metal," "Extreme Metal Appreciation" or "Into the Abyss: Introduction to Death Metal").
But also, we think experienced metalheads will find studies of their interest, such as the aforementioned "Diabolus in Arte: Satan in Western Culture and Extreme Metal" and other thematic studies currently in the works, such as "The Universe of H.P. Lovecraft in Extreme Metal" and the tentatively called "Battle Cries: War themes in Western Culture and Extreme Metal" which will be finished in the next months. Also, we are very open to the idea of publishing other authors. Check our guidelines and let us know of your projects.
You have an unusual business model involving "giving away" texts and asking people to pay for them later. Can you tell us how this will work?
This is actually a very common strategy in the e-book market: we plan to freely give away some titles to use them as promotion samples and we aim to have interesting "special sales days" in which we will drop the prices and give freebies for a limited time. This is a rather difficult thing to do in the "paper book" industry, but it's really manageable in the e-book industry.
If you are interested in receiving these freebies and promotions, we sincerely advise you to join our mailing list, since it will be our main tool for communicating them.
Reviewers, bloggers, journalists, etc interested in getting copies for review should contact us here, making sure to tell us which magazines / zines / webzines you write for.
You can find us also in Facebook and Twitter.
What's the background on Stormbound books' staff, and how did all of them get involved with metal?
We like to think of ourselves as one of the many small, underground record labels in Metal (only that we will publish books instead of records), created by a musician (writer, in this case) to distribute our own, and others' material. This is our ethos and of way of working.
Right now, Stormbound Books is comprised of me, Salva Rubio, author of the majority of the books to be published for now. I am into Extreme Metal since the early nineties, I am an Art Historian, I have played in a couple of metal bands and I am the author of the book Metal Extremo: 30 Años de Oscuridad (1981-2011) which is currently running at its 4th Edition in the Spanish speaking world. Should you want to know more about me or the book, check my profile at DeathMetal.Org.
As for my partner, Jimena Díaz Ocón, she is mainly into Black Metal and Industrial and she is a graphic designer, layout artist and website / book programmer, so we are a really small yet complete team.
We are fortunate enough to have an experienced writer such as Brett Stevens from DeathMetal.Org (as you know, "the net's oldest and longest-running metal site") taking care of the copy editing and style correction.
Do you think we're at a turning point for heavy metal texts, such that there's more interest than say ten years ago?
That is correct, I definitely think there is more interest because most of the texts published until now about Extreme Metal have been written mainly from the journalistic or critical points of view, but there are many cultural fields (literature, aesthetics, philosophy, politics) that can uncover many interesting points in Extreme Metal and Heavy Metal and which fans and readers are willing to discover and discuss. That is our goal.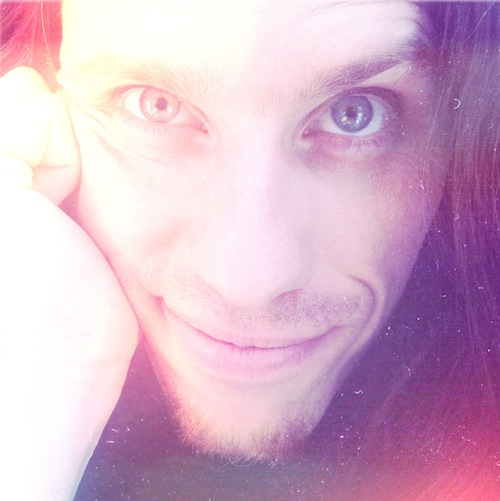 Salva Rubio: author, screenwriter and metalhead. From his website.
No Comments
Tags: extreme metal, metal journalism, metal writing, salva rubio, stormbound books