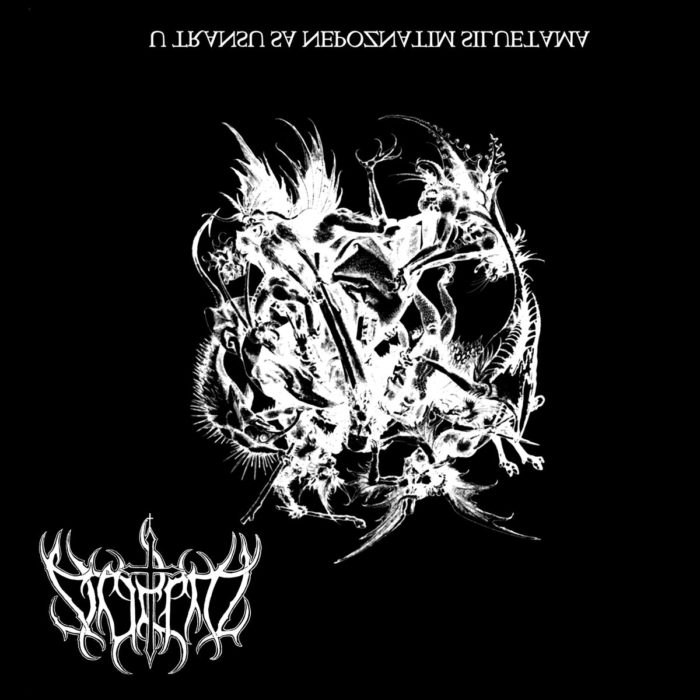 Article by Lance Viggiano.
U Transu Sa Nepoznatim Siluetama presents a longing, melancholic, and nostalgic view on black metal ripped straight out of the playbook that enabled artists such as Alcest to score big with the empathetic loner crowd. On the surface, this music is presented as your standard affair of devil music yet it is bereft of even one note of existential weight or tantalizing, decadent forbiddance which typically characterizes Faustian gambits with the dark. The music swings, bounces, pops, and dances in the light. It is so light in fact, that gravity actually helps uplift these sounds.
Then there is the overwhelming familiarity which strikes the listener immediately. These are well-considered compositions that look backward for source material but otherwise fail to provide new meaning. The past is alive but it is practicable and pedantic. Zloslut shamelessly flaunts catchy and immediately gratifying candy culled from across the metal spectrum. A delicate and emotive arpeggiated tremolo-picked melody ripped right out of Norsecore will be seated right next to a Rotting Christ-style heavy metal motif. Burzum and Gorgoroth have their post cards along route 666 through the use of ringing bar chord breaks.
This is one of the rare albums where sloppiness, uncertainty, and disorganization could have been a boon as it would have colored the music with a wild charm and sense of adventure. The riffs are supposed to add up to a meaningful experience but the stark reality is that this is a Now That's What I Call Black Metal! recollection of genre hits. Quite possibly the most radical statement this album could have made would have been allowing the genre-verboten blues to blossom into a David Gilmour solo on the first proper track.
Listen to and download U Transu Sa Nepoznatim Siluetama for free from Zloslut's Bandcamp page.
36 Comments
Tags: 2016, Black Metal, modern metal, pop metal, re-review, review, Serbian Black Metal, U Transu Sa Nepoznatim Siluetama, zloslut