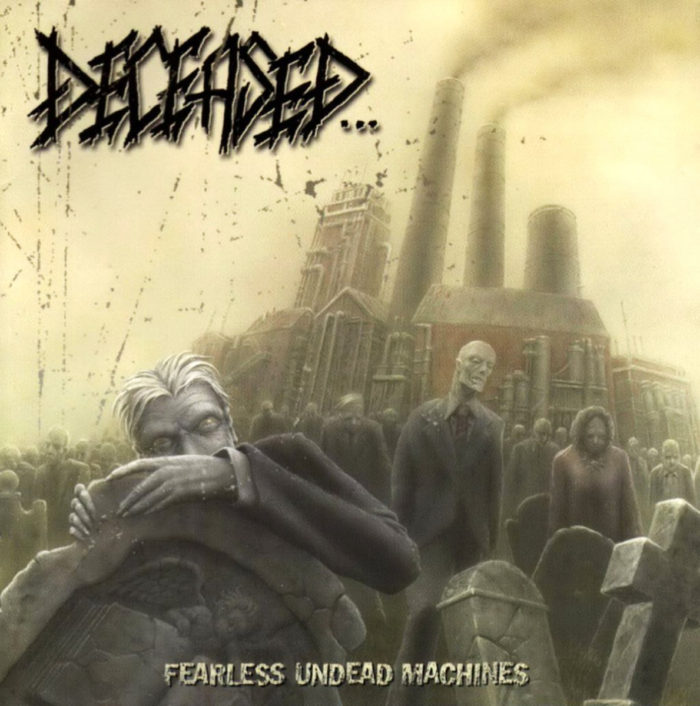 Death/speed metal hybrid band Deceased's Fearless Undead Machines has been reissued on CD by Transcending Obscurity Records.
5 Comments
Tags: compact disc, death metal, deceased, reissue, Speed Metal, transcending obscurity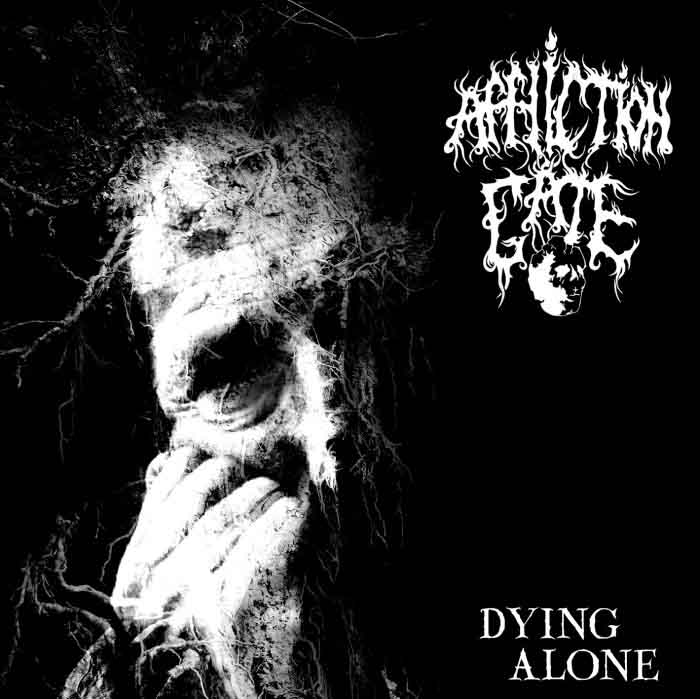 This unruly album launches into a mid-paced, melodic death metal style and then turns up the intensity with constant pounding rhythm. Each song builds itself around a distinctive riff and uses modifications of it to fashion structure out of a stream of creative guitar work that aims first to make a strong statement, and only later to make it fit within a groove the audience can appreciate.
Vocals follow the riffs, giving guitars plenty of room to experiment, and consist of a harsh-throated partial enunciation that allows them to serve as a rhythm and textural instrument. Songs develop according to a rhythm emphasized by both the primary riff and the chorus, evoking the notion of Immolation hybridized with Sodom, and the rest of the song plays with that fundamental tension, although most of the song consists of a verse-chorus loop with one riff per section. Some songs show a riff sensibility derived from European giants such as Demigod and Sinister.
Unlike almost everything that flies over my desk, this band stands on their own, not as much stylistically as in composition. These songs pop out of the album as independent, and while there are many similar rhythms and tempi used, these are interrupted by many changes that shape the chaos into a smooth expression. For a band that works in the area of later classic death metal to withstand modernity and go its own way, and do so smoothly, is exceptional and results in an enjoyable release.
Thanks to Kunal Choksi at Transcending Obscurity, we are able to present this exclusive stream of "Manicheism Inertia" from Dying Alone by Affliction Gate:
1 Comment
Tags: affliction gate, death metal, kunal choksi, transcending obscurity