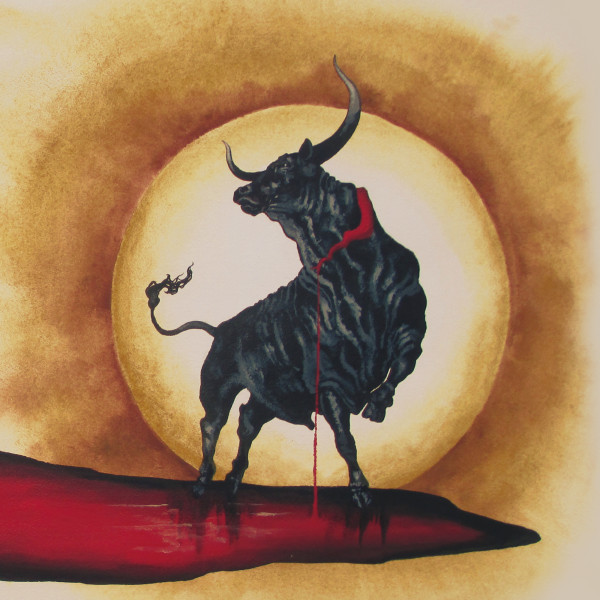 Formed of five of seven Jess and the Ancient Ones members including Deathchain/Winterwolf guitarist Thomas Corpse as primary songwriter, The Exploding Eyes Orchestra explores a different side of garage rock which merges the nightclub chanteuse sound of the 1940s with the expansive atmospheric sound of 1970s heavy rock. The result has high emotional intensity, compelling vocals, and much of the darkness that keyboard-assisted bands like The Doors wrought from rock music.
The Exploding Eyes Orchestra launches its debut album, simply titled I, on June 12th via Svart Records. According to Thomas Corpse, the band channels material which was incompatible with the Jess and the Ancient Ones concept. Lengthy recording sessions in Kuopio, Finland during the winters of 2013 and 2014 produced two albums of material, the second half of which will be released as II in 2016, also via Svart Records.
The band prides itself on its "strong, carefully planned compositions" with classic rock influences and strong female vocals. The Exploding Eyes Orchestra has released a first track, "My Father the Wolf," streaming below. For more information, seek out the band at the The Exploding Eyes Orchestra Facebook page.
1 Comment
Tags: Deathchain, Demilich, female vocals, hard rock, heavy rock, jess and the ancient ones, svart records, thomas corpse, winterwolf