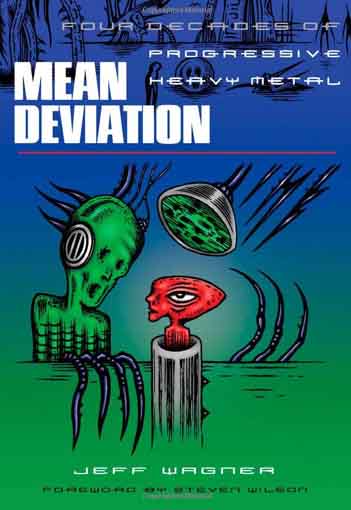 Human progress will forever be linked to those most primal memories of our species, wherein there emerged that intrepid curiosity that formed the crux on which history could be built. Moreso than the will to merely survive and subsist, it was the will to forsake the paradise of safety and pursue instead the harsh, untamed dusklands of the unknown, where intense tribulation could reveal the fiercest potentials of the few that could overcome. Within the realm of music — that most iconically Romantic of arts — this sentiment persists as a striving to expand the capacities of willful expression into an all-encompassing whole, swelling into symphonic full bloom during the 19th Century. But now, in the dreary modernity that constitutes post-World War II planet Earth, Metal music has proven to be an improbable successor to this upward-climbing composing ethos, and its 40-year history itself resembles less some linear development than it does the genealogy of a warrior race: evolving as one from troglodytic Rock origins, but then splintering into variegate subdivisions as established kingdoms become ever stiflingly overpopulated. If it is those most radical of subdivisions commanded by wildcat eccentrics, hermitic technicians, and sadistic savants that best define the nebulous label that is "progressive metal", then 'Mean Deviation' — the new and exotic pet project of Metal Maniacs veteran Jeff Wagner — is the one book ambitious enough to fasten a historical yoke around such a chaotically polymorphous Metal strain.
It's a ridiculously exacting task to try and chronicle the entirety of a musical subgenre that isn't really a subgenre, and whose content cannot be readily identified by formal analysis alone. And yet Wagner, being the dauntless historian that he is, enters the Nocturnus Time Machine® with naught but the earnest objective of highlighting whichever works were exceptionally bizarre, brainy, or both. Placing his starting coordinates in the late 1960′s when progressive rock and early ambient music had already begun to explore more neoclassical avenues, Wagner narrates the concomitant emergence of heavy metal, and oversees its unprecedentedly rapid appropriation of prog complexities. The most non-canonical, wildly erratic career choices of Black Sabbath, King Crimson, and especially Rush receive extensive coverage, and upon this foundation of classic radio giants, Wagner uncovers many of the grandiose intellectual motivations that would plant the seeds of ambition in the burgeoning '80s underground — an explosive era that Wagner veritably lived and breathed throughout.
From this point is of course where the bulk of the book begins and where divergent paths are most numerous and dramatic, starting with an initial divide between what is now commonly known as Progressive Metal proper — Fates Warning, Queensrÿche, Crimson Glory, and [must we mention them?] Dream Theater as examples — and the more abrasively progressive styles that were set in motion by speed metal aberrants Watchtower, Voivod, Celtic Frost, Coroner, and a small conglomerate of other leaders whose names consistently haunt the chapters further on. The subsequent outgrowth of extreme metal within the following decade then takes the spotlight for what seems like a third of the book, and the magnitude of its proliferation logically finds Wagner having to document deviance on a steady, region-by-region basis. But in this manner, he is as remarkably thorough in his examinations of familiar prog-extremists as he is with some of the more impossibly obscure names, reliably identifying which recordings showed noteworthy marks of ingenuity. A study of Finland, for instance, seizes Demilich by the tentacles and takes special interest in Beherit's darkwave transmogrification. Norway's chapter highlights Mayhem's early adoration of Swedish prog band Änglagård and of course German synthpop and kosmische musik, and goes on to investigate the growth of Manes, Burzum, Enslaved, and Neptune Towers. Continental Europe reveals a constellation of luminaries ranging from Supuration to Atrocity, whilst the melting pot frontiers of the Americas yield regional anomalies as diverse as Gorguts and Obliveon up in Québec to Atheist and Hellwitch down in Florida. And, wherever possible, Wagner takes great efforts to cite any intellectual influences or achievements on the bands' parts; tellingly, Classical and ambient music is a frequent subject here, as are academic degrees in a surprising array of fields.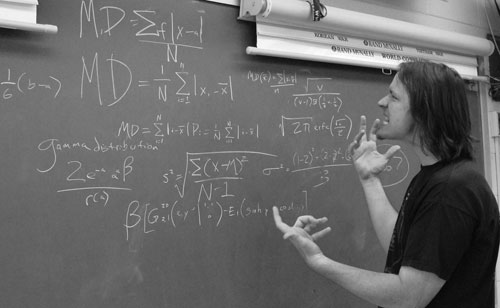 It is surely impossible to write a "progressive metal" book that will be accepted in all circles of the culture, as controversy and even widespread disapprobation seem to be taken for granted in the music itself. But for the particular minority who identify themselves as hessians, it is certain that many will lose interest as the final hundred pages close in, simply because almost all of the so-called cutting edge Metal bands of the late '90s and onwards fail to contribute anything significant to the genre; but in Wagner's defense, there are many instances where he does bring attention to the growing problem of entropy. The more philosophical among us may further object to the very grounds for Wagner's criteria for "progressive-ness" — that is, how much the work in question defies convention and expectations. To build from an early example, Wagner argues that Voivod's 'Angel Rat' — an album widely lambasted as a sell-out for its regression to verse-chorus, consonant indie stylings — is in fact a progressive step for the band because it was so utterly unlike any of the albums that preceded, or anything else in the scene at the time. But this is nothing if not the most prostrate kind of optimism, which accepts an undesirable antithesis — in this case, total artistic decline into meaninglessness — as a necessary part of a dubious process towards some ideal of absolute artistic freedom or whatever. It's true that to speak of "progress" we need to postulate an objective or end of some sort to move towards, but externalities like novelty and individuality alone are insufficient; something more intrinsic to Metal's being must be identified, otherwise you allow for a flood of the same self-obsessed, irrelevant music-as-product to garner the association simply because it's clever enough to imitate the distorted aesthetic. Therefore it is best to assert as an axiom that for the subject to be Metal, it must have as its essence that visceral if rather elusive-to-define spirit of vir, whose amorally creative will to power is partially outlined in the introduction to this review. From here, determining progression in Metal is only a contextual (and decidedly more limited) matter of whether the subject meaningfully transmits its central motivation using methods previously unexplored, for any number of nuanced reasons ranging from technical breakthroughs to conceptual maturation to ingenious angles of arrangement; of course, the ironic consequence to progressive forms is that they are often seized upon by the majority and ossified into standard forms over time. So, based on these tenets, you would have to re-evaluate progressive-labelled, impostor Metal bands like Opeth as actually not effectively progressive as a band like Morbid Angel, who were significant not only for innovative technique, but for using their talents towards representing death metal philosophy with hitherto unheard-of imagination and perspicuity. Take this same critical hammer to the "progressive eras" of Enslaved, Amorphis, Death, and all related corrupted prodigies who allowed themselves to be domesticated into entertainers, and suddenly 'Mean Deviation' is chiseled down from a bloated tome to a slim pamphlet.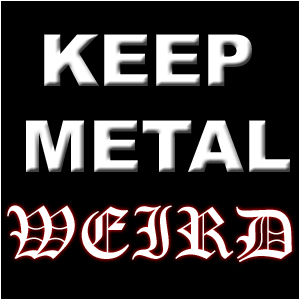 Now it's apparent that 'Mean Deviation' surely has its points of contention, but then again the book's stated aim isn't to illustrate a concrete and ontologically-sound definition of what progressive metal is, nor is it out to namedrop every single band that may have garnered the label through whatever happenstances of popular delusion. Essentially, the book's aim really is as simple as what its title conveys: to reevaluate the Metal timeline with a specific interest in whatever was outstandingly highbrow and/or shunned by the hypothetical average headbanger. It is a scholarly, well-referenced, yet personable inquiry of metallurgical innovation, which harbors aspirations towards objectivity and acceptance amongst society's intellectual elite, but never mistakenly reduces the art to a mere science. Rest assured that trivia in abundance is here to tantalize the reader's inner nerd; just remember to take it all in with a sizable grain of sodium chloride.
Written by Thanatotron
1 Comment
Tags: zine-books