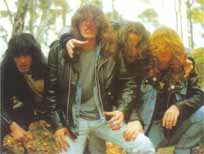 The Death Metal Underground (DMU) is the net's oldest and longest-running metal site. It exists to spread two ideas: (a) that heavy metal is a form of art and not "entertainment" and (b) the origins of heavy metal are in the Romantic movement in art and literature, whose imagery and ideals it carries to this day.
This mission is massively unpopular. Most people want disposable entertainment that puts no burden of understanding on them. They want something they can project into and then leave without feeling a sense of loss. They don't want great; they want television in audio form.
With over 25 years experience listening to metal, supporting local scenes, writing about metal and interacting with metalheads and bands, our staff — most of whom work as professional writers — strive to represent metal for what it is, not how it can be sold.
Editors
Mark Crittenden, Editor
Ralph Archer, Articles Editor
Brett Stevens, Reviews Editor
Writers
Brett Stevens
Jon Wild
Rob Jones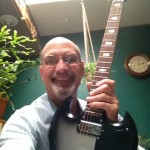 Martin Jacobsen writes the "Analyze it to Life" series where he explores the nuances, details and inner lacework of structure that makes a good metal album. In his spare time, he teaches English and heavy metal in Amarillo, Texas and plays a mean guitar.