Loyal Death Metal Underground readers have created a Facebook fan page (like it before that autist totalitarian Mark Cuckerberg zaps it) for serial liar, fake Vice Noisey journalist, ogre, and alleged groupie Kim Kelly's deformed E.T. / Teenage Mutant Ninja Turtles hand.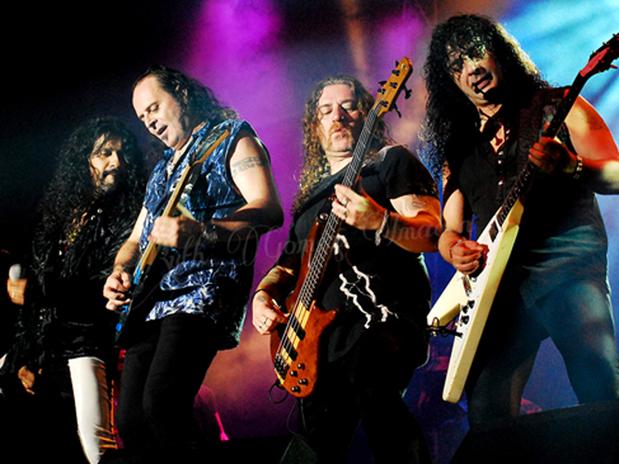 Article by Gonzalo Gallina.
In 1996, Spanish rock band Mago de Oz released their most acclaimed latin-rock-underground albums, Jesus de Chamberi. Like most things coming from modern Latin countries, it has difficulty defining itself. Representative of the modern cultural confusion of Hispania, Mago de Oz presents the audience with a mixed bag of rock ala Dio, reggae, and eighties bar heavy rock, while borrowing some metal riffs and melodic leads here and there, and ocassionally overlaying folky tunes on a violin.
Two awesomely oblivious places to visit. The people here have bought into the plastic facade, but they insist it be covered in granola, life failure, twee sycophancy, social nuance and novelty, and of course the purple-assed baboon showing submission while picking your pocket.
Allahu ackbar!