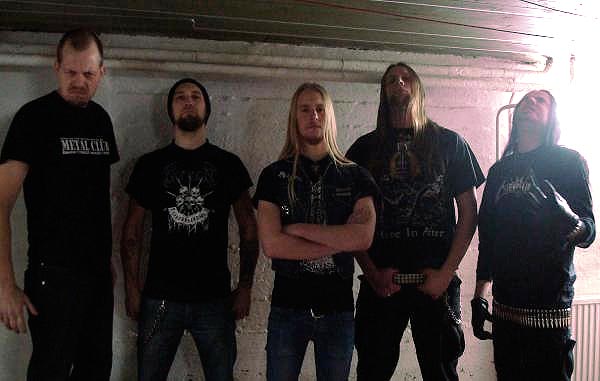 Metal interviews are like connecting violent minds to an amplifier. The musician is given a chance to speak plainly, and rewarded for saying something outlandish enough to make a headline. It's like pouring gasoline on a fire.
Much as "in vino veritas" describes how drunk people often accidentally blurt out the truth, interviews often get the essential thoughts out of musicians. Tired, often doing multiple interviews in a day, musicians are apt to cut to the chase. Further, since they've been working that part of the brain that makes language, they're often at their clearest several interviews into the process.
Thus it's not sensible to either discount interviews, or to wholly accept them without being critical. But recent comments by Nominon drummer Per Karlsson highlight why metal interviews will always be popular — the offhanded, casual and yet direct blurting of truth:
I'd say that black and death metal pretty much go hand in hand, but that's just my opinion. I am a bit worried though, since more or less all death/black metal of today has turned into rock 'n' roll or something, all the new bands seems to be more into retro-rock, either that or looking/sounding like Ghost. I am ashamed of what this has turned into, it makes me sick.
Score one for the surly musician. First it makes sense to discard is the "that's just my opinion" which is a passive-aggressive way of saying that some opinions coincide with truth where others do not. Then to analyze his main point, which is basically that rock music is assimilating metal.
For a brief historical re-cap, metal is a breakaway genre from rock, itself a breakaway genre from blues, itself a breakaway genre from folk. Rock music represents a distillation of many traditions down to the simplest transmissible commercial product. It was always a simpler option to the popular music of the time, and then at some point in the 1960s it took over not just music but popular culture. Much of this has to do with how our commercial society worships whatever seems popular at the moment.
Metal never wanted to be rock. If it had, it would have stayed in the rock camp. It also didn't fully want to be blues. The influences on Black Sabbath were not only previous rock and heavy blues, but progressive rock and horror movie soundtracks (these inherited heavily from modernist classical, notably Wagner). With metal, rock's rather static textural riffing evolved into the power chord phrase, which is closer to the horror movie music than what rock was doing at the time.
This upset the existing order.
Rock music saw itself as the bad boy and rebel, the counterculture upsetting civilization. Now there was a counter-culture to the counter-culture. Where the rock boys were singing about flowers, love, peace and our bright future, metal brought in the harsh discordant notes of realism: idealism is poppycock, death is ever-present, and the obliviousness of the average person (see "War Pigs") is what brings evil into the world. Where the rock guys thought you could fight evil with love, metal counter-posited that you can only fight evil with vigilance, and eyes-wide-open awareness of life, warts and all. That shocked the rock community.
Since that time, metal has been the go-to imagery for advertising firms, movies, books and other entertainment products to symbolize "rebellion." They also try with punk. Metal and punk are the two drop-out genres that consciously elect to be outsiders, and to avoid just doing what other rock bands doing and, by following that trend, to choose "success." Popular music is fairly simple: find a unique version of doing what everyone else is doing so your audience both recognizes what you're doing, and has some unique "mental handle" that causes them to single you out. It's basic memetics.
This means that entertainment products have both a core and a surface. The core is the actual musical content; the surface is the aesthetics, the quirk, the irony, the imagery, and so forth. Metal has rebellion both in its core and its surface. However, if that metal surface could be transferred to rock, the ideal product would result. The band that came closest was Guns n' Roses who managed rock song format with later Black Sabbath-styled riffs and bluesy leads. If someone were able to make hard rock that felt like metal, the market would roll over and beg for them.
As a result, the primary threat to metal is bands that "look like" (surface) metal but are actually the same old stuff. A number of bands are indicted under this banner, including Opeth and all nu-metal (which under the skin is "rap/rock"). Recently this process has picked up more steam in the underground. "Post-metal" — which is basically late 1980s post-hardcore, emo or indie rock — has begun to be sold as black metal. Nu-metal with late hardcore stylings has been sold as death metal. The result is fans unable to tell the difference between metal and rock.
This advertiser's dream will backfire. The more metal gets like rock, the more it loses its outsider status. The more metal shows up in "legitimate" publications and entertainment, the less it is consciously outside of the mainstream world. Like punk, it will end up a "flavor" of rock that is used to sell certain products like motorcycles, cologne, hot dogs and chain saws. This is what Karlsson is warning us against, and it's a good thing we heed him.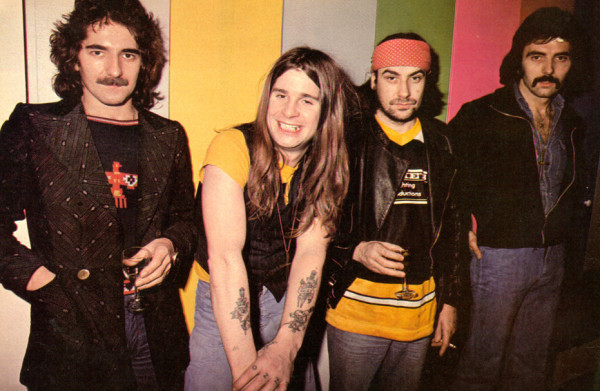 23 Comments
Tags: assimilation, death metal, metal, nominon, rock