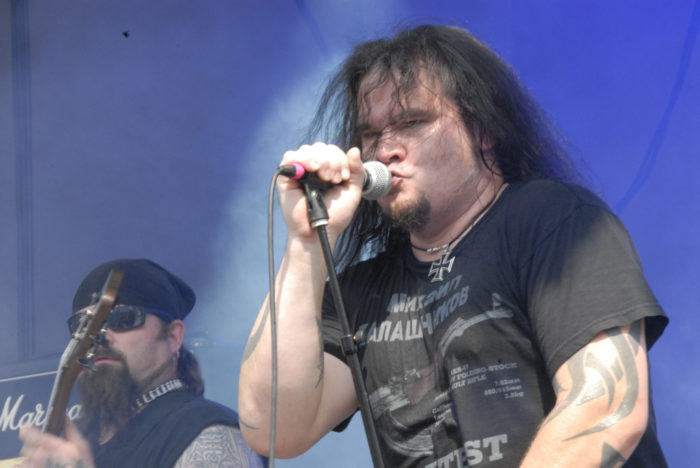 Guttural vocals are the only true vocal innovation in metal as other singing styles are derived from other genres. The growed vocal technique is a combination of multiple frequencies and is harmonically too rich to be treated in the same way as more tonal styles.  Since they are different to all that came before them they must be analyzed differently.  And as metal continues to be penetrated by the mainstream it is important to understand what should be expected from a vocalist and what each one brings to the table since as humans we are inclined to judge vocals first.
In the spirit of understanding the wide variety that the technique has to offer, take a look at some of the more interesting and/or well known vocalists that death metal has given us throughout the years: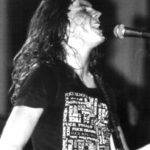 Jeff Becerra (Possessed)
Possibly the first death metal vocalist, Jeff Becerra established a firm foundation for the guttural vocal technique.  A very distorted tone for the time taken from the raspy Teutonic style but with added distortion. A lack of developed vocal technique forced him to push through his throat as hard as possible giving that higher pitched growl a very urgent and bestial quality. The vocal patterns are derived from early Slayer and previous heavy metal bands in that Becerra is trying to sing conventionally through his growl rather than embracing the atonality that the growl offers. The greatest innovation that Jeff Becerra brought to death metal are the prolonged onomatopoeic growls that hint towards the use of vocals as a rhythm instrument and not the focal point.  While nowadays he may be completely useless as a vocalist and even though all his peers have exceeded him, Jeff Becerra remains the spark that spearheaded a unique style of vocalization.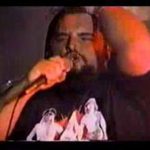 Killjoy (Necrophagia)
One of the forgotten progenitors of death metal that later devolved into horror rock, Necrophagia were fronted by the charismatic Frank « Killjoy » Pucci.  Killjoy's technique is an almost whispered screech that is released from the top of his throat striking the top of his palette gives him more control in diction and in tone.  By reducing the volume of his screech and keeping it constant, Killjoy conjures visions of mankind being tortured by a greater entity in consequence of their actions.  The weakness of this approach is the lack of power due to the low amount of distortion and volume that is applied to the screeches , feeling more like a warning than a full on attack . A style that would become more frequent in black metal than in death metal.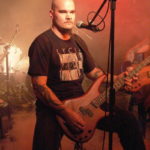 Craig Pillard (Incantation, Disma)
No introduction is needed for this man as his performance has been emulated far more than any person can count.  Deep suffocating growls from the bottom of his chest.  Asphyxiating and authoritative while following the music and adding his own vocal rhythms on top . A man who has tailored his voice for the needs of the first three Incantation albums. Easily understandable although with some help of the lyrics sheet at first but after a few listens one can discern his pronunciation through the thickness of his voice.  No gimmicks, no need for different pitches just a strong understanding of the music and the ability like no other to bring these songs to life make Craig Pillard one of the greatest vocalists in all metal.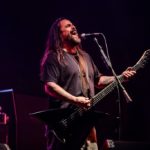 Glen Benton (Deicide)
The innovator of dual vocals in death metal, Benton mixed deep powerful growls that emanate from his chest coupled with piercing guttural high screams.  While many believe that Benton shreds his vocal chords, this is far from the case as proven by his longevity and consistent performance throughout the years. The unique timbre in his vocals is due to his natural athletic ability to project his voice very loudly by exerting himself as much as possible.   A powerful voice is nothing if the delivery is weak, yet what makes Glen Benton a superior vocalist is the combination of his vocals and his fast rhythmic style that often resembles the more lyrically able rappers. While most death metal vocalists tend to overlap their high and low vocals to create catchy hooks, Glen will use them on certain phrases to release all the accumulated tension like where the dual vocals assault the listener without repentance.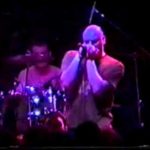 Mike Disalvo (Cryptopsy)
Following the tradition of metal bands to replace a legendary singer with a completely different style of vocalist. Replacing one of the most well known and creative death metal vocalists, DiSalvo took a bold leap by utilizing a tough-guy shout in the hardcore vein with added distortion from the throat creating a hybrid metal/hardcore growl that avoided being monotone through the use of shrieks to end a vocal phrase and a much more sparse delivery compared to his predecessor.  Genuinely angry and ferocious yet with good diction creating a much more human version of the death metal vocalist, Disalvo was very effective in reciting his lyrics of domination and human frailty with some eloquent wordplay mixed with crude language.  What really holds him back though is an overly workman like approach that is lacking in variety. A finely worked formula that perfectly expresses the sheep like tendencies of man but confined in monotone anger.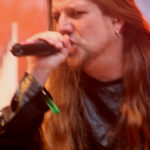 Alexander Krull (Atrocity)
Let us ignore Atrocity's weird later years an and focus primarily on their early death metal period. The lyrics of Krull achieve near perfection and embody the human problem perfectly. A man who sees death as the end, and life as pain yet not only endures life but accepts the never ending battle and searches to triumph over this existence through force of nature. Eloquent in his words and growling with an intense desire to express himself freely. Though a very loud and consistant european death growl is the most commonly used vocal technique, there are a lot of techniques shown here. An understated variety in his vocals ranging between deep growls, gruff shouts, throat singing and higher screams. Though the vocals are all very different from each other they still maintain the same timbre giving them a natural feel rather than a Jeckyll and Hyde effect. Sometimes even changing rapidly between them to show the chaos in his mind in a spontaneous yet never sounding out of place. Krull takes from speed metal and punk in creating hooks and making sure that his vocals are memorable and never blindly following the guitars but uses them as a base to creat his own vocal patterns. Never suffocating the dazzling guitar wizardry of the riffs but never shying away from imposing his vocals, this is communication through music at it's finest. Fantastic breathing technique makes these long vocal segments possible and an astute understanding of resonance allows him to produce all these tones. An underrated artist that should not be ignored and that masterfully shows the beauty in death metal.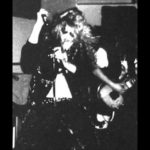 Dead (Morbid)
Infamous for a series of events and the mystery surrounding him, many forgot Dead's career began in the death metal act Morbid. Here is a vocalist that truly believed in the futility and this is reflected in his otherworldly shriek. Rather than engaging in the histrionics of his peers, Dead opted for a completely lifeless yet entrancing delivery. No emotion is shown as his croaky voice slithers on top of the music.  The tone is taken from early Bathory but with knowledge in phrasing taken from death metal.  Creating the divide between Quorthon's style of singing and heavy metal tonality, Dead embraced the power that a lack of a vocal melody could bring to metal and pushed on with cadenced phrases that revealed a man no longer concerned with life and at times mocking the living.  Along with being the most celebrated black metal vocalist, Dead also produced an innovative and courageous approach that was highly effective (if not a little weird).
Phil Bozeman (Whitechapel)
With Deathcore bringing guttural vocals to a wider audience, it is worth including at least one vocalist of this this style given it's sheer popularity amongst scene kids throughout the 2000s.  Fronting one of the genre's most popular bands, Whitechapel vocalist Phil Bozeman takes influence in tone from both the deep NYDM style and contemporary metalcore.  A continuation of Mike Disalvo's aforementioned vocal formula but with an added emphasis on dual vocals and bringing in even more of a hardcore quality to his tone.  The high screams he uses are a standard hardcore shout but slightly higher in pitch sounding urgent and desperate yet weak.  The low growl on the first few releases oscillates between the powerful gargle of Will Rahmer and a deeper hardcore shout.  An obvious student of death metal as his live performances show that he is capable of almost effortlessly producing those low carbon copied Will Rahmer growls.  His patterns follow mainstream rap and nu metal archetype of insulting women in the most syncopated way possible and just being angry.  In recent years Bozeman abandons the higher screams and uses a Randy Blythe/Phil Anselmo shout but with much more added bass and an excessive emphasis on pronouncing some fairly stupid lyrics about petty issues like being hated by Hessians.  A man with far more access to information regarding death metal vocals than his predecessors giving him the ability to learn quickly yet he unfortunately wastes that ability in favor of his quest for recognition from Asking Alexandira crowd.
Tags: Alexander Krull, Atrocity, craig pillard, cryptopsy, Dead, death growl, death metal, death metal vocals, Deicide, disma, Glen Benton, gutterals, incantation, jeff becerra, Killjoy, Mike DiSalvo, morbid, necrophagia, Phil Bozeman, possessed, vocals, whitechapel