"Nothing gold can stay," reminds us the poet Robert Frost, and this applies to black metal. Its gold occurred between 1991 and 1994, when its progenitors innovated a new style and took it to great heights, but after Burzum – Hvis Lyset Tar Oss, it became clear that black metal was not content to be a normal, rock-style music genre.
Like jazz and progressive rock before it, black metal was gesturing in a direction that could be described as the fusion between ambient, progressive rock, angry noise and classical music. It wanted to write epic songs with unique structures and melodies as opposed to the rhythmic songs of rock with minor vocal variations on top of essentially repeated forms and techniques. Add a samba beat to a reggae strum pattern and a folk chord progression and in the rock world, you have something "new," but it does not stimulate a sense of a journey or realization like unique song patterns and melodies specialized to the poetic content of a song can do. Alas, one either rises above, or falls below, and short on numbers and energy, black metal fell below.
Enslaved – Blodhemn (1998) stands out as one of those albums on the cusp of the fail. The band began strong with its debut Vikinglgr Veldi and mini-album Hordanes Land, but then ran out of energy and went for shorter riffs and more traditional song structures on Frost, but only to a degree. It was enough however that the album was fractured between songs that sounded like hasty creations more inspired by the death/speed metal before them than the nuanced and multi-tiered compositions of black metal. With Bloedhemn, the crisis was confirmed: only one song, "Urtical Forms," carried on the tradition of early Enslaved, and the rest sounded like the same fast and factory-formed structures from Frost. Ironically, this happened as the band hit its instrumental apex and the clearest definition of its sound, coming across as both vicious and with depth instead of the wall of sludge or roaring noise of death metal at the time.
Impaled Nazarene – Rapture (1998) took another approach which defined much of the music coming out of Finland at this time, which was to mix old hardcore with sped-up grindcore technique and a metal influence in riff fills and choruses. This is a solid B album, but the style aimed for too repetitive and simple to age as well as black metal did, so this album sort of fell between the cracks. Nothing much is lost; while it is good for what it is, the style is less interesting than black metal, and loses the epic sense of ambiance and significance that pervades black metal.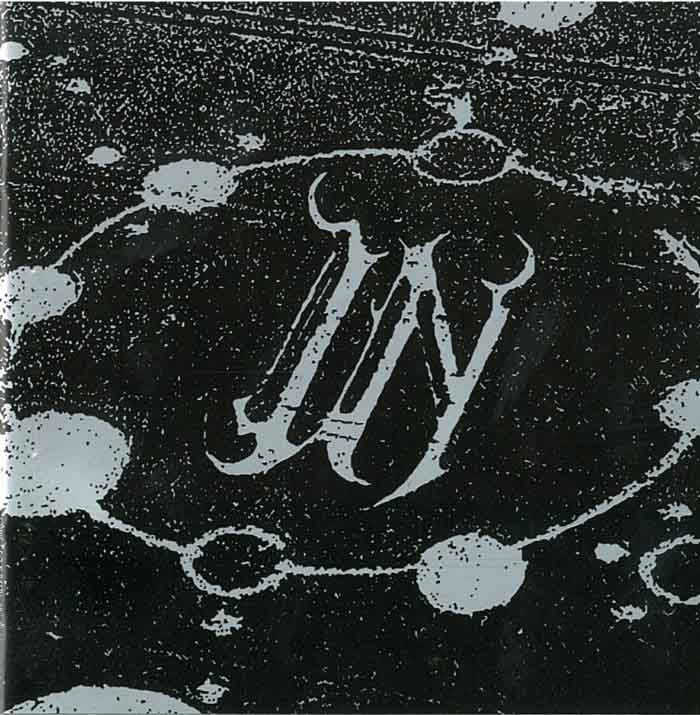 This album also revealed the pains of black metal bands trying to adapt to a mass audience. While songs like "We Are Satan's Generation" are anthemic and rhythmically compelling, the need to simplify and make catchy what was once wandering and esoteric crushes that inner dark light of black metal that made it stand out above the rest. As a result, this sounds like a grindcore band covering Discharge and Terveet Kadet with AC/DC inspired ornamentation on the riffs. It became clear that this direction was dead and so Impaled Nazarene went full old school hardcore punk on the following releases before attempting melodic heavy metal on their more recent, pre-demise work.
Gorgoroth – Destroyer (1998) showed the crisis of a band coming four years after the artistic peak of its genre but finding itself in the middle of the popularity peak of the style, and having to fire something out the door while knowing that the band had already stated its most important themes. Heavy metal generally has a homespun virtuosity of its own which focuses on putting together complex phrase patterns and ignoring much of the harmony, rhythm and technique work of jazz and progressive rock players; for metal, as with classical, melody and structure are all. When a band runs out of unique ideas for those, and finds itself in the grey twilight caverns of doubt that come with loss of momentum, all it can do is revert to its influences and come out with what is basically a solid heavy metal album wrapped in black metal technique.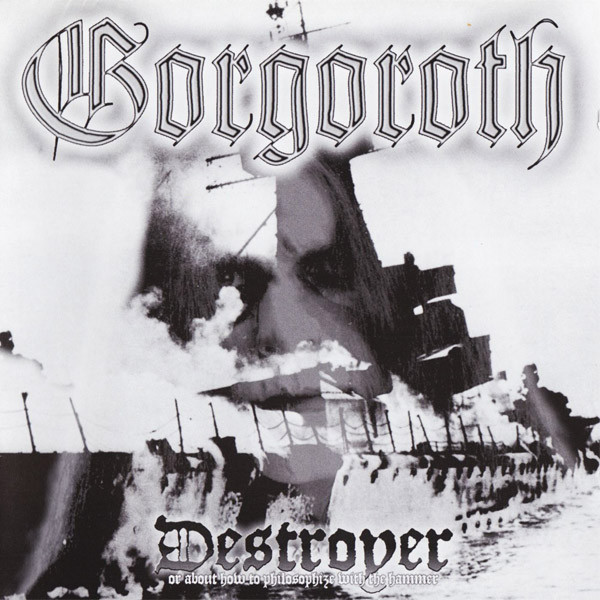 Songs on this album generally pair a later black metal style fairly technical rhythm riff with a heavy metal chorus, creating a style that is easily listened to but really retains none of the atmospheric intensity or vast development of theme through the interplay of riffs. As a result, this feels more like a KISS album sped up fifteen times and played by guys who shred on the harder Slayer and Morbid Angel riffs. In doing so, it sacrifices what made black metal into a unique entity, and leaves listeners wanting something more than new aesthetics grafted on to a faster version of a familiar thing.
Immortal – At The Heart Of Winter (1999) learned from the previous attempts to streamline black metal into something easily replicated. Instead, they took an epic heavy metal approach and kept some of the black metal technique, but tried for keeping the spirit of black metal: highly memorable songs with their own structures adapted to the content — interplay of themes revealing a transition between points of wisdom, emotion or view — within, an atmosphere of melancholic darkness lit only by the hopeful discovery of a more realistic view of human existence hidden behind the chattering and attention whoring of the herd.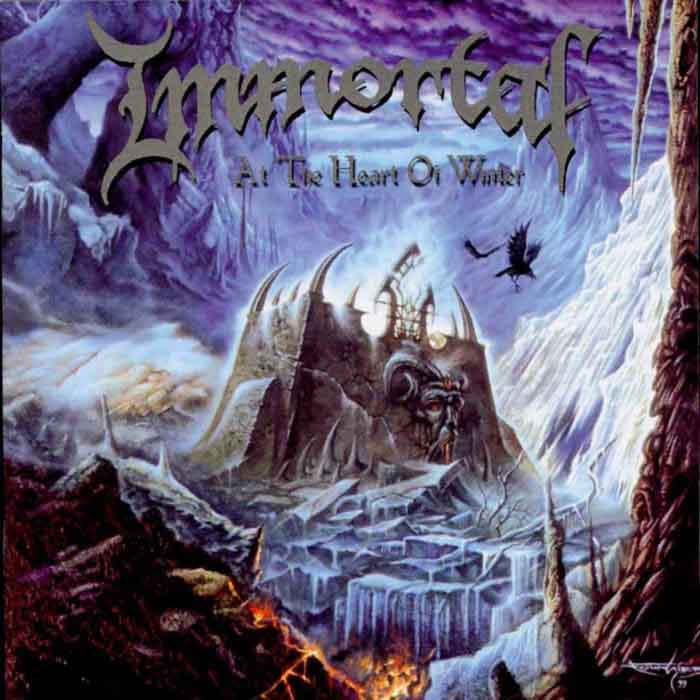 By abandoning aesthetic consistency with the style of the past, and focusing instead on the intangibles like spirit and emotional effect, Immortal managed to craft an album that delivered the power of black metal in a style closer to Dissection, Sacramentum or Varathron and by so doing, both managed to say a fond farewell and epitaph to the genre they helped invent, and launch metal in a new direction. It was clear that black metal would be adopted as a style by the same three-chord morons who had mulched death metal into baby food, and that for those who understood what the genre conveyed, it was time to escape to another forgotten area of music in order to avoid the crowd as it trampled all good things into digestible pap.
Sure enough, that prophecy came through. Although I am fond of Jon Jamshid (Full Moon Productions) and Yosuke Konishi (Nuclear War Now!) what came of their efforts was the worst fate of any genre: heat death through endless interchangeable releases, all about the same quality and varied only in aesthetic, with the underlying patterns that rock, punk rock and the simplified deathcore that followed death metal had adopted. It was not a question of innovation, but of expression; nothing was conveyed by this music except a vague sense of black metal aesthetics without the inner force that made the earlier bands so great. The NWN/FMP imbeciles quickly digested the genre and turned it into three-chord black punk, at which point any musician who wanted to be heard steered clear of it.
The results were clear immediately. The more talented bands launched electronic projects, like Beherit and Burzum, or escaped entirely into other genres where they contented themselves with hiding Burzum basslines in electro-jazz tunes and snickering at how the audience was deceived. Black metal passed into popular imagination and Hollywood picked it up, dramatized it, and missed the point — as usual, deliberately — in order to make it into a new symbol of adolescent rebellion that fit into the usual variety shows that Hollywood digests everything into.
We can take learning from this experience today. All human endeavors fail because the crowd arrives, comprised of individualists who each want their piece of the glory, and because they are not leaders but followers, they quickly turn whatever they have seized into the same old thing and proclaim it better than what came before. This was proven by the re-hashing over other genres in later black metal, like shoegaze, emo, punk and speed metal. The future belongs to genres which no longer confine themselves to the crowded house of the underground, but reach for the spirit of heavy metal from proto-metal through original black metal but do so in less distinctive, genre-specific forms so that they cannot be captured by the herd. Black metal served its purpose; now it is up to us to carry that wisdom into the future.
Tags: Black Metal, Enslaved, epitaph, gorgoroth, Heavy Metal, immortal, impaled nazarene, nuclear war now! productions, NWN/FMP, selling out