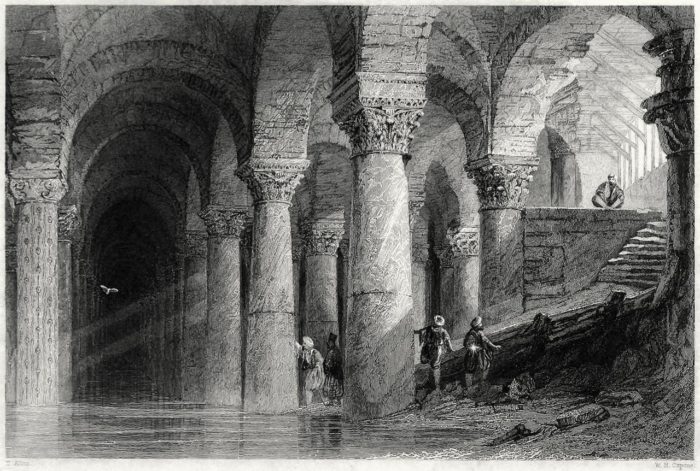 Right now, above the metal underground there is what was coined, I believe originally by Pogrom from Arghoslent, the "Funderground". The funderground consists of independent labels, sometimes mainstream distributed, releasing thousands of albums each year full of rehashed material or rebranded three-chord hardcore with different superficial aesthetics to fuel a bar show audience's drunken moshing or make hipsters feel smart for liking an indie rock release with a dirty production. One can see this divide in most of the popular "underground" web forums such as those of Nuclear War Now! and Full Moon Productions. The most popular "underground" "metal" releases of each year are all older metal rehashed into pop-rock structures or rebranded hardcore. This divide is similar to what is felt in mainstream Western culture with the leftist "elites"' constant Marxist virtue signaling and branding freethinkers with various epithets for refusing to chant the praises of socialism mandated by the vanguard party.
The Funderground expects new metal that is actually metal to be safe and familiar. They crave derivative, superficial rehashes of their favorites from twenty to forty years ago. They want everything simplified down into hook-based pop music that their mothers can feed them with an airplane spoon; they want speed, death, and black metal to become glam "metal" to sing along to like the worst of the New Wave of British Heavy Metal. They have welcomed the wading into radio rock territory that occurred on …And Justice for All, Arise, Heartwork, Anthems to the Welkin at Dusk, and At the Heart of Winter for almost thirty years. Bands and would be visionaries attempting to improve on the black metal that brought forth to fruition the metallic ideas that Black Sabbath generated have consistently gone unrecognized since the Norwegian black metal second wave collapsed in 1994. Only Immortal survived to produce great works that expanding on the best of death and black metal for three more years.
Death Metal Underground has received ever-flowing streams of flak for our annual lists of The Best Underground Metal of the Year. "Why does nobody else name the bands you recommend?" Every album our staff has named as the best metal release of the year could easily compete with the best of the past yet his remained in the actual underground, never even crossing over the to the "popular" independent "metal" infamy that is the funderground. This is due to each being excellent, defining works, expanding the frontiers of metal into yet unconquered and uncivilized virgin lands ripe for pillaging. None of them have ever compromised mediocre rehashed metal with another genre or style of music like so many of the cash-in releases that supposedly independent music publications have shilled to their readers or viewers as novel or groundbreaking. That trash is all emulsified, genericized "metal" flavored mashed vegetables mixed with high fructose corn syrup to be fed into the mouths of the developmentally disabled or unthinking mainstream bar rock audience by their court-appointed caretakers.
Sammath's Godless Arrogance, The Best Underground Metal of 2014, was by far the greatest metal release of the third millennium. Sammath continued right where Immortal had picked up and put on Morbid Angel's cast aside laurels on Blizzard Beasts. Godless Arrogance accelerated the distinctive riffing style displayed on Sammath's prior great releases to light-speed. The riff mazes were cut back to maintain focus a handful of highly effective, well-varied riffs. These were progressed forward with great violence into profound melodic leads in compositions which rivaled the most aggressive displayed in death and black metal's illustrious past on albums like Dismember's Like an Everflowing Stream, Deicide's Legion, and Immortal's Pure Holocaust.
Kaeck's Stormkult, The Best Underground Metal of 2015, deconstructed death and black metal to their musical foundations and built novel music from the filth and remains of those genres' demises. Kaeck imbued melody to sawing Gorgoroth-esque rhythm riffs but arranged them organically, letting them eat, shit, fuck, kill and die as the music demanded similar to Samoth's work on Emperor, In the Nightside Eclipse, and Blood Must Be Shed. The organic riffs on Stormkult are all-consuming, enveloping listeners in distortion and hidden melody as they march to the devil's heartbeat. Springing forth from the dirt, conjured by the most unhinged metallic vocals since None So Vile, were otherworldly leads reminiscent of Summoning but from the bowels of Hell rather than the Grey Havens of Middle-Earth. Kaeck's occultic maelstrom to the god of this world was of course completely ignored by mainstream and so-called "underground" (the funderground) metal audiences and media. Stormkult did not have the bluesy, guitar masturbation and bouncy rhythms that bar show fans suckle from the tips of shills' diseased ovipositors.
Serpent Ascending's Ananku, The Best Underground Metal of 2016, layed a bedrock of caveman death metal riffs (think Obituary and Malevolent Creation) and black metal television static rhythm riffs for Norse arpegiatted tremolo picking of minor key chords, streams of single note melodies like Sepultura, and resolving the inherent tension in such extreme harmony with even more harmonious heavy metal leads. All of this was arranged in the almost continuous linear melodic progression of black metal with recursive choral vocal structures merely to layer evermore harmonies. Ananku was too metal for a mainstream audience and the extreme harmonies proved far more than the Nuclear War Now! crowd, who crave rebranded three-chord punk ejaculated down their throats, could contain in their stomachs. Serpent Ascending was incredibly forward in his Hellhammerisms, occasionally initiating compositions with the most primitive of riffs to provoke hatred in all doubters of his abilities to provoke metal forward. Hopefully this path will lead to harmonious directions in metal not seen since Mercyful Fate's Don't Break the Oath.
These three excellent albums are living proof of metal festering and mutating into new life beneath the bowels of dive-bars packed with scenesters, and conceited hipsters trying to appear smart by embracing sell-out attempts to reach a lowest common denominator audience. May these three bands, those connected to them, and future minds inspired by them continue to tunnel deeper, until the assaulting waves of rehashed pop rock metal, metalcore, 'n roll, and pretentious crypto-indie rock collapse upon their fans and avid consumers, rendering them just as trampled and mangled as the corpses of all their dead heroes being raped and name-checked by the barbarian weekender hordes.
Tags: ananku, best of, Black Metal, death metal, elitism, funderground, Godless Arrogance, Heavy Metal, hipster invasion, james hetfield, kaeck, metallica, sammath, Serpent Ascending, Stormkult, underground, underground metal, underground music