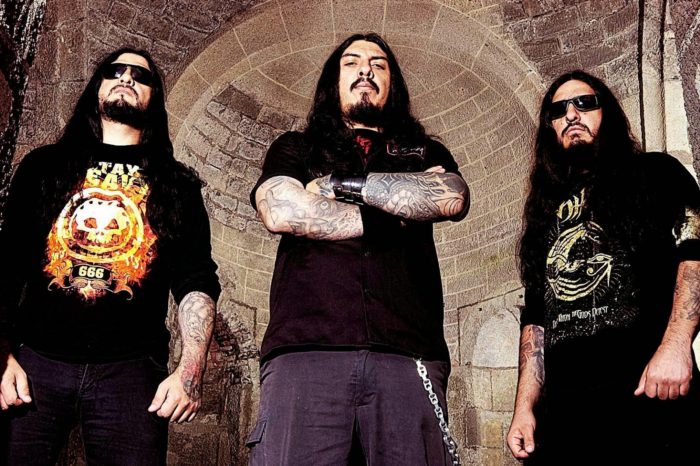 Bangadesh continued the worldwide governmental war on mediocre speed metal by arranging to deport mediocre Brazilian speed metal band Krisiun for supposedly blaspheming against monotheism and Islam in the lyrics to their music. Krisiun were in the overwhelmingly Muslim third world country to play a sold-out festival. Bangladeshi metal fans should man up and listen to better metal bands now. Krisiun then confirmed that they were special snowflakes who believe in equality for all people, creeds, things, places, trees, and toilet paper brands regardless of their quality, proficiency, or absorbency:
We are hereby to manifest our big appreciation and respect for the Metalheads in Bangladesh, We know it's not their fault the show got cancelled here today.
We are not against any religion, political view, or have any prejudice against anyone, it's not the matter here.
We don't want to see our big metal family worldwide fighting​ against each other, The world suffer with so much problems nowadays and Metal set us free and make us strong!
We came to Bangladesh to make a concert and unfortunately the authorities decided to cancel, it's not the promoter's fault, it's nobody's fault, it's local authorities decision to shut the show down, the Metalheads are great here in Bangladesh the concert was sold out, We deeply thank all you guys here for the enormous support, We will be back one day! Respect, together we are strong, Metal never dies!
Krisiun!
Krisiun support equality for all as they play mediocre speed metal. Equality for all always works out to enforced mediocrity for all in the end. Krisiun therefor are advocating a communist political position like social justice warriors and antifa violently at pride rallies, college campuses, and Graveland and Marduk shows. If all metal bands were judged on their artistic and musical worth and fans were discerning elitists, Krisiun would never be popular for all they are is merely the image of a middling late 90s death metal band. Krisiun are incapable as human beings of competing with the best Brazilian bands from the eighties, most of whom released albums on Congumelo Records at various points in their career.
Death Metal Underground recommends that Krisiun quit playing heavy metal and enjoy Brazil's natural environment before human greed fully destroys it in the name of "development" into favelas, strip mines, and strip malls. All of their not so dedicated fans (If Krisiun is anyone's favorite metal band, then they should bash their head against a brick wall until said wall is painted with brains) are advised to listen to Sarcofago and Sepultura on repeat until they grasp why Krisiun are a mediocre pop metal band merely looking to rob them of ten to twenty bucks each every eighteen months like a bad comic book movie. Bangladeshi metal fans would be much better off headbanging to Beneath the Remains from a ghetto blaster than paying to mosh at a Krisiun show.
Tags: bangladesh, beer metal, blasphemy, communists, death metal, diversity, funderground, islam, Krisiun, metalgate, special snowflake, Speed Metal