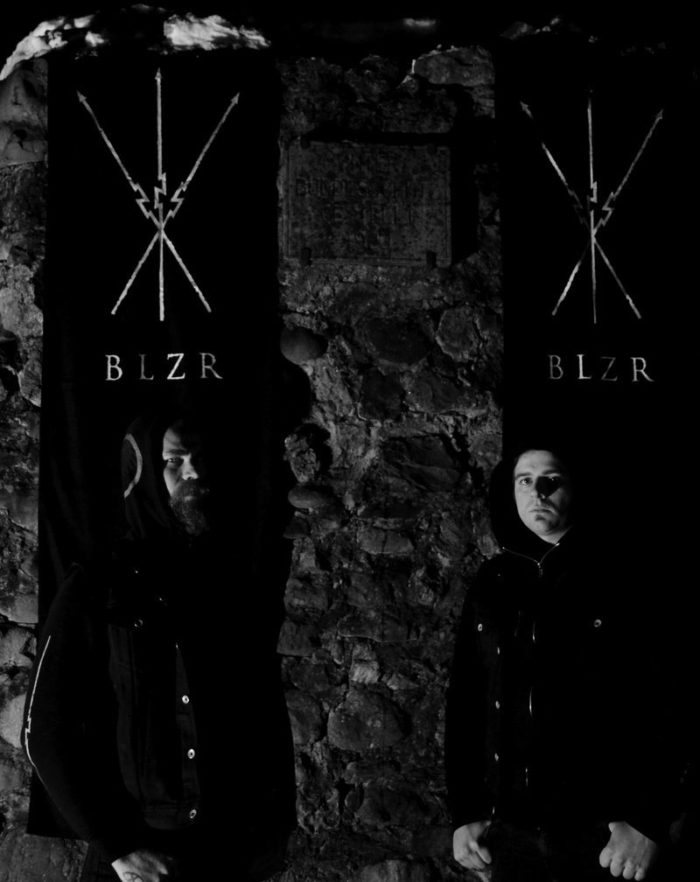 Okoi Jones, guitarist and vocalist of Swiss black 'n' roll alternative rock band Bolzer, declared on the band's Facebook page that he and Bolzer are in no way racists, sexists, fascists, or Nazis in response to Paul Resnikoff's apparently libelous virtue signaling:
It is disgusting, totally infuriating and frankly embarassing the lengths some people will go to in gaining themselves "social" and "political" credibility, in an age where everybody is a nobody, armed with an internet connection and a questionable education.

My music, my baby, my means of absconding all this mundane human bullshit is being slandered and jeapordized by individuals who think they know something but in reality are absolutely clueless to who I am.

My name and that of my band BÖLZER is being smeared via a number of online platforms for alledged white supremacist leanings and a glorification of nazi symbology…just yesterday we were threatened to be met with serious violent opposition once embarking on our pending tour of the eastern US. Certain persons have even pushed to have Spotify remove our band from it's listed artists…
All this in the light of what evidence you might ask? My various "nazi-era" tattoos, looking european enough to be guilty (despite numerous "dubious" claims to a partial african heritage) and an "incriminating" taste in music.

The line of decency and common sense has well and truly been overstepped, leaving me with little other option but to present a case any person of sound cognitive ability could understand:

– My name Okoi is of nigerian origin, as was my grandfather of the same moniker. Not colonialist africa, native africa. I am therefore one quarter black.

– My ever controversial tattoos are actually very benign and most definitely not of a "nazi" ilk which would be simply unthinkable given who I am. The swastika, fylfot or sunwheel has a very rich history that long preceeds it's brief albeit tragic appearance within the national socialist regime of 1940s Germany, sharing a place within countless cultures the globe over as a symbol for the solar power, eternity and the elements amongst many other cosmological and existential theories. Despite this stigmatization there are a growing number of people willing to rescue it's reputation and I am one of them. The BBC have even compiled a BASIC lesson in it's history for the poorly informed which I urge the doubtful to read before taking up further research on the subject:

http://www.bbc.com/news/magazine-29644591

– I do not condone racism nor do I condone fascism. I promote intelligence and individuality, both of which cannot exist within the limited confines of the aforementioned.

– I support male rights

– I support female rights

– I support gay rights

– I definitely support animal rights.

– Neither my band nor it's members promote hate or intolerance. We are on the contrary open-minded, tolerant individuals with friends of many colours in many countries. We judge a man by his actions and conscious behaviour, not his genetic traits.

– I reserve the right to listen to whatever music I see fit as a fortunate advocate of free speech and democracy. The individual beliefs and views of an artist do not impede my enjoying his/her work. Art is the sacred bastion and to censor it would be the death of free speech.

– I retain the right to oppose and fight ignorance in all it's forms for it is the death of freedom. This would include organized religion, racism, fascism and sexism.

Above all I would like to apologize to my father Paul Ubana Jones for being forced to involve him directly in this. You have always been and remain my largest inspiration musically and personally, thank you.

Okoi Jones /// BÖLZER
Paul Resnikoff of Digital Music News defamed Bolzer yesterday as one of many "hate groups" he claimed were still on Spotify but not on the Southern Poverty Law Center's proscription list. Bolzer probably had to promptly respond to the accusation to keep their fanbase assured of their political correctness. Death Metal Underground predicted this hipster and indie rocker support might wither away on account of Jones' pagan tattoos despite the great probability of most of them purchasing or downloading at least one Burzum record or shirt over the past few years.
Tags: alternative rock, black 'n roll, Bolzer, censorship, crypto-indie, cultural marxism, digital music news, funderground, hipster bullshit, metalgate, news, okoi jones, paul resnikoff, sjws, trends mosh core fun