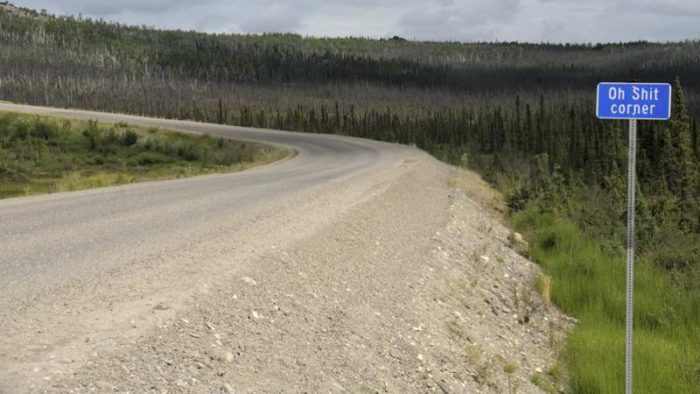 Some bands have promise; these have veered off the road and are currently charring in a gasoline fire. Will they crawl out? Let's find out!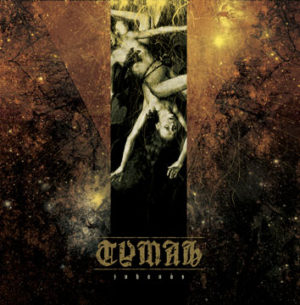 Туман (Tuman) – Zuhanás (2017)
Tuman do not totally suck on first listen but Tuman riff like De Mysteriis Dom Sathanas meets Transilvanian Hunger in songs that go nowhere. Vocals sound like later, 1996 onwards nu-Mayhem when Atilla tried to toughen up his drama club vampire act except these Tuman's vocals are ranting about something like a bad rap song. Tuman do not totally suck on first listen but they have no reason to exist and continue making records beyond imitation of their Norwegian idols. Tuman's music makes you want to turn it off and listen to their superior influences instead. If Tuman move beyond cargo cult imitation, they could go somewhere. Right now Tuman are an imitation of an imitation. Tuman are exactly what Euronymous raged against: Tuman are trends mosh core fun.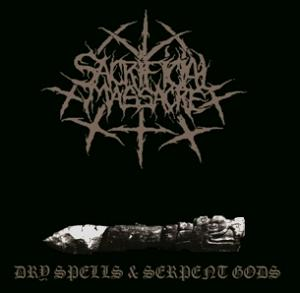 Sacrificial Massacre – Dry Spells & Serpent Gods (2013)
Sacrificial Massacre play lame sing-along black 'n' roll bore metal like Diocletian if instead of writing the most generic black metal riffs they could think of off the top of their heads, stole random leads and riffs from groups like Order From Chaos. Sacrificial Massacre are also Mexican supremacists who argue for the superiority of the Aztec race with tribal rhythms with spoken word intros kinda like Kshatriya if they sucked. Cortes rocked your ancestors' world like Brett Michaels gave groupies gonorrhea back in the eighties. Dry Spells & Serpent Gods is like nu-metal era Sepultura applied to Infamous and crust punk era Darkthrone if Sepultura had zero compositional talent instead of the Cavalera brothers and Andreas Kisser. Sacrificial Massacre need to write more memorable and unique riffs in songs that go somewhere but aren't totally terrible fuck ups like most of the other bands in this batch though. They have potential to improve if they cared about the music more than virtue signaling to Mexican black metal fans.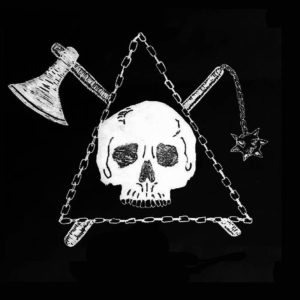 Chain – Demo 2016 (2016)
Chain play New Wave of British Heavy Metal worship in songs with static riffs and catchy choruses. Chain mostly sound like Judas Priest if they weren't inspirational. Chain need to man up and do their own thing but are competent musicians. All of their songs on this demo are around three minutes long and still become fucking boring. Try harder guys. We know you can. Don't become like the rest of these fucking scenester losers. The Metallica riffing on "Downtown City Boys" is a start but you need to do something original for anyone to give a shit and move beyond being a local opener.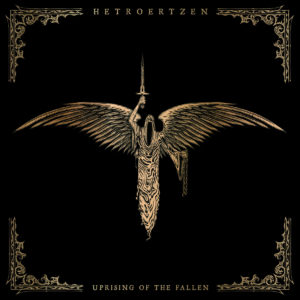 Hetroertzen – Uprising of the Fallen (2017)
Hetroertzen play lame sing along black 'n' roll crypto-indie crap with Atilla Csihar style operatic vocals. Songs are Mayhem meets Sodom – Agent Orange speed metal rock 'n' roll pandering. Fuck off and die with this funderground bullshit.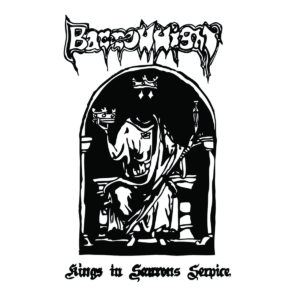 Barrow Wight – Kings in Saurons Service (2016)
Kill 'em All rehashed into pop rock for a hipster audience. Motorhead were Mozart compared to Barrow Wight. All of your favorite early 80s metal riffs are raped here for a drunk beer metal crowd. Kings in Saurons Service is just fucking boring bar rock pretending to be metal for idiot scenester scum.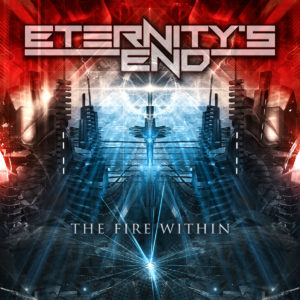 Eternity's End – The Fire Within (2016)
Eternity's End play power metal mixed with techdeaf. Of course The Fire Within is a completely atonal random carnival music mess. What's with the Emperor-like Mellotron backing the vocalist? This entire album sounds like a less aggressive version of Spinal Tap's "Stonehenge" made into a power metal album with Megadethian leads and deathcore breakdowns for low testosterone Warcraft cosplayers.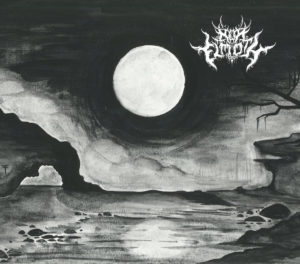 Nan Elmoth – Void Serpent (2017)
Nan Elmoth play your typical lucky charms raw "black metal" where the overlong drone songs are simply noise rockers with random Norwegian-ish guitar candy thrown in to get black metal fans to listen for thirty seconds on Youtube or Bandcamp and pay the band ten bucks. Nan Elmoth are yet more leeches attempting to make money off of metalheads by using Darkthrone and Burzum as hooks like Miley Cyrus radio pop. Fuck off and die! Nan Elmoth deserved to be dropped off an overpass into the middle of an busy highway to be run over for their crimes against music.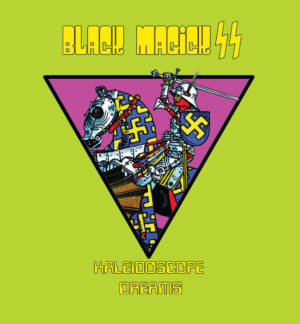 Black Magick SS – Kaleidoscope Dreams (2017)
Black Magick SS are yet another hipster black 'n' roll band, this time pretending to be the Beatles and the Doors for Nuclear War Now! forum faggots 2 kvlt 2 listen 2 the real things. This is 60s pop music for idiots including direct ripoffs of everyone you could possibly think of. This is Jefferson Starship rasp rock for retards. Who is this aimed at? Hipsters who want to be a part of metal as metal was once great and underground and now hipsters need pop music to adopt aesthetics of every other genre of music so they can say they like that other, non-pop genre of music to virtue signal that they are cool to their cardigan and flannel wearing friends and fat women with horn-rimmed glasses. Headbangers should rightfully crucify these criminals on trees of woe. Did you know that if you nail someone to a tree in the right way, they will slowly suffocate to death over a period of a days? The ancient Persians, Greeks, and Romans figured this out! It was called crucifixion and it fucking hurt! We should bring it back and do it right unlike the Saudis and Filipinos. The nails go through the wrist you idiots! Let us test it on Black Magick SS in a form of experimental archaeology to see how they die! What if they get strokes on the cross after a few days like people who sit down too long on airplanes? Who cares? Kill 'em all!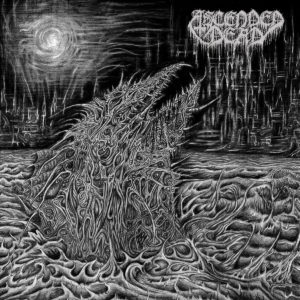 Ascended Dead – Abhorrent Manifestation (2017)
Ascended Dead are one of those bands attempting to play a more coherent and technical version of war metal. They fail. Ascended Dead's songs drag on for far too long and go nowhere special. All of their compositions are simply fucking boring being based around riffs that sound like a band such as Angelcorpse or Martire rejected them for being too generic. Abhorrent Manifestation is yet another generic tek or melo deaf release on Dark Descent Records but this time with Nuclear Bore Now! faux aggression so: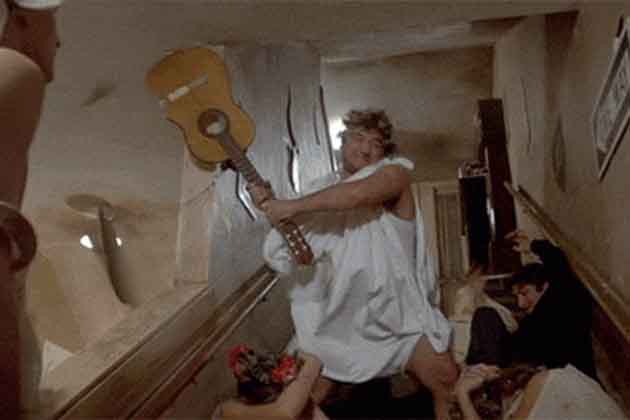 Tags: Ascended Dead, barrow wight, beer metal, black 'n roll, black magick ss, chain, eternity's end, hetroertzen, hipster bullshit, nan elmoth, pop, sacrificial massacre, sadistic metal reviews, trends mosh core fun, tuman, tymah, Туман