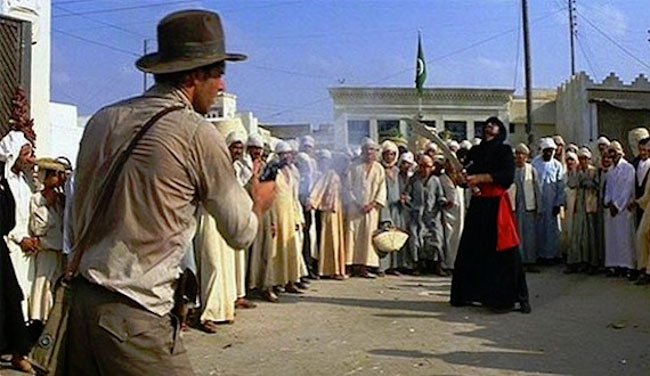 Guns get the job done.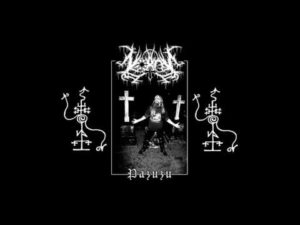 Norns – Pazuzu (2016)
"Windz of Blasphemy?" First off, pretty clever title. Sacramentum's boringest parts, played in half-time. Brett Stevens is always castigating contemporary 'black metal' as whiny indie rock played with double kicks 'n too much distortion. This sounds like that; flowing black metal; this is what I imagine EBBM [Eastern Bloc Black Metal] to sound like.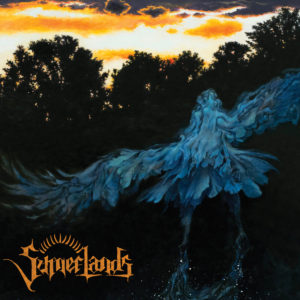 Sumerlands – Sumerlands (2016)
Do you masturbate to Metal Church? Does glam rock tickle your tingle? Sumerlands play the type of vocal driven hard rock with occasionally heavy metal riffs that filled arenas in the eighties and now fills strippers on VH1 reality shows.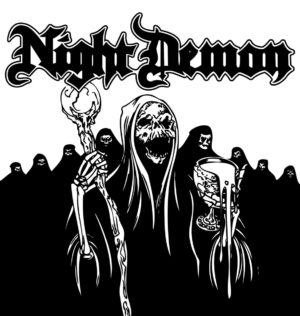 Night Demon – Night Demon (2012)
NWOBHM revivalists. Think a more boring Motorhead or Venom; Venom if their bar rock sing-along songs weren't stupidly funny and just incredibly boring. The best song on this pointless release is a cover of Diamond Head's "Lighting to the Nations".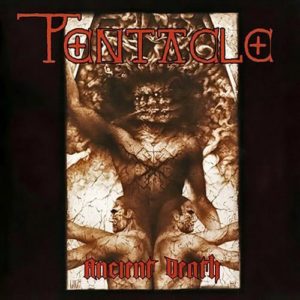 Pentacle – Ancient Death (2001)
Pentacle is a death/speed metal band regarded as classic by the funderground simply as they were formed in the 80s but were actually mediocre and only fit to be an opening band which is why they never actually had an album out until the late 90s. They just weren't good enough.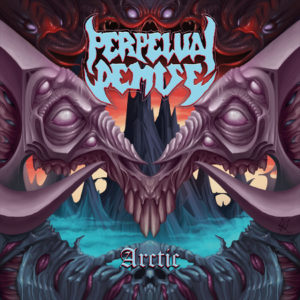 Perpetual Demise – Arctic (1996)
Z-list bounce metal with Gothenburg leads from the mid 90s. Perpetual Demise often sound more like a post-hardcore band than a death metal one. There is absolutely no reason for anyone to re-visit this death 'n' roll.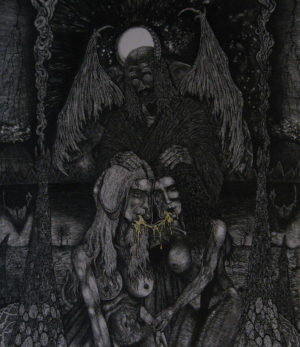 Sadokist – Thy Saviour's Halo, Held by Horns (2016)
It's a nice day for a black trash wedding. I didn't know speed metal Satan was into cum swapping and snowballing.
Serpent – Trinity (1999)
Stoner doom attempting to be Black Sabbath but failing miserably. Rightfully languished in obscurity until the present when of course some money hungry label release it as a "lost gem". This is more mediocrity.
Exoto – And Then You Die – The Fifth Season (2016)
Lame Sepultura ripoff. Never made it in the 80s as they were a lame Sepultura ripoff.
Cryfemal – D6s6nti6rro (2016)
Overemotional Latin black metal harkening back to Les Legions Noires meets Kvist. Less crusty and more wrist-slitting than LLN though. Kinda gay.
Liber Null – I, The Serpent (2016)
Bouncy, bestial black 'n' roll rock music for pounding piss water and pounding chubby 23 year goths.
Khaos-Dei – Opus II: Catechism (2016)
Fruity black 'n' roll. Khaos-Gay.
Trees of Eternity – Hour of the Nightingale (2016)
Nature finds a way to deal with Enya featuring occasional powerchords.
Sisyphean Rage – Sisphean Rage (2016)
Morbid Angel rehashed into rock music.
Shadowflag – The White Grave (2016)
Metalcore shadowfags who should be buried in unmarked graves.
Raspail – Dirge (2016)
Art fat black 'n' roll atmopsheric trash for losers.
Skullwinx – The Relic (2016)
Skull twinks.
Sound Storm – Vertigo (2016)
Shit storm of glam rock metalcore.
Gargoyle – Reborn in Blasphemy (2016)
Stoner doom rock. Not the worst, not really anything special or worth listening to. This is background music at best.
Undrask – Battle Through Time (2016)
Gothenburg style heavy metal with metalcore vocals. The riffs are nothing special and repeat on for far too long.
Nabaath – Common Graves (2015)
More not very well structured Eastern European black 'n' roll. Lacks compelling riffs and most of the tracks are driven solely by atmosphere, vocals, or rhythm. Move along.
Sectorial – We Are The Titan's Rising Ashes (2015)
Another cyclical Eastern European black 'n' roll and alternative rock hybrid. Move along.
Resonance Cascade/Järnbörd – Hyperakusi (2016)
"Grindcore" with emphasis on the 'core. Doesn't actually have many grind riffs, just bouncy crust mosh jams with melodic hardcore fills and samples. Not kill yourself bad but not good in any way, shape or form.
Brine – Kill The Ill (2016)
Poppy post-punk for hipsters who don't want to get drunk and hit people. The Smiths for hipsters with unironic Flock of Seagulls haircuts.
Sea of Shame – Cut To Pieces (2016)
Industrial noise ambient rock with some black metal, grind, and crust riffs. Not awful for a first demo but needs more riffs and less tedious parts that appeal to pretentious art fats.
Bloodrainbow – Upheaval (2016)
Deathcore with saxophones, smooth jazz, and butt rock solos.
Colosso – Obnoxious (2016)
Obnoxious dissonant hipster deathcore.
Tortorum – Rotten. Dead. Forgotten (2016)
Kvist made into blackened deathcore. Tortured rectum.
THOUGHT VOMiT – Punks Brutal Retaliation (2016)
Beatdown hardcore pretending to be metalcore to branch out to a new audience. They fail miserably and should stick to smoking meth in an alley.
Coma Cluster Void – Mind Cemeteries (2016)
Post-hardcore bullshit pretending to be death metal.
Anagnorisis​ – Peripeteia​ (2016)
Lame hipster rock attempting to be black metal for idiots. Anagnorisis felch frothy semen from their significant others' vaginas.
Nahum – And the Chaos Has Begun (2016)
Death 'n' roll vocally-driven version of Vader. Fail.
Cumbeast – Straight Outta Sewer (2016)
Porno Pantera.
Goatblood – Veneration of Armageddon (2016)
Bore metal. Do war metal crossover thrashers eat goat meat on their pizza?
Soothsayer – At This Great Depth (2016)
At this great depth into your rectum, there is only shit. No enema can set this emo sludge shit free.
October 31 – Metal Massacre 31 (2016)
Cash grab cover album with King Fowley of Deceased on the mic. Waste of plastic.
Ruach Raah / Wømb – Perpetual Commitment to Death (2016)
Black 'n' roll bullshit split. There's zero reason to listen to this over early Sodom.
Boreworm – Entomophobia (2016)
Boring techdeafcore.
Principality of Hell – Sulfur & Bane (2016)
Blackened beer metal band imitating Venom. More welcome to a garbage dump in New Jersey than Welcome to Hell.
Born to Burn – Welcome to Reality (2016)
Born to bag groceries.
Far Beyond – A Frozen Flame Of Ice (2016)
Symphonic metalcore Gaythenburg crap.
Endemise – Anathema (2016)
I am anathemic to metalcore Dick in a Box era Emperor worship.
NordWitch – Mørk Profeti (2016)
Melodic black 'n' roll blues wank poop. Sounds like Surgical Steel.
Unison Theory – Arctos (2016)
Metalcore bullshit.
Escatology – Blasphemous Godhead (2016)
Death 'n' roll bullshit.
Murder Spree – Time to Rise Up (2016)
Crossover thrash bullshit meant to appeal to Hot Topic tweens. Go back to the mall, crawl into the oven at California Pizza Kitchen, and then have your buddies turn it on. Toasty!
Tyrants Blood – Into the Kingdom of Graves (2016)
Lame Angelcorpse boreship.
Talrak – Symbolizing Artifacts (2016)
Death 'n' roll pretending to be Gothenburg melodeaf. How original.
Bloodphemy – Blood Will Tell (2016)
Steve Tucker Morbid Angel re-appropriated as rock music for biker bars.
Black Motel Theory – Everything In Its Place (2016)
Your place is in the ground.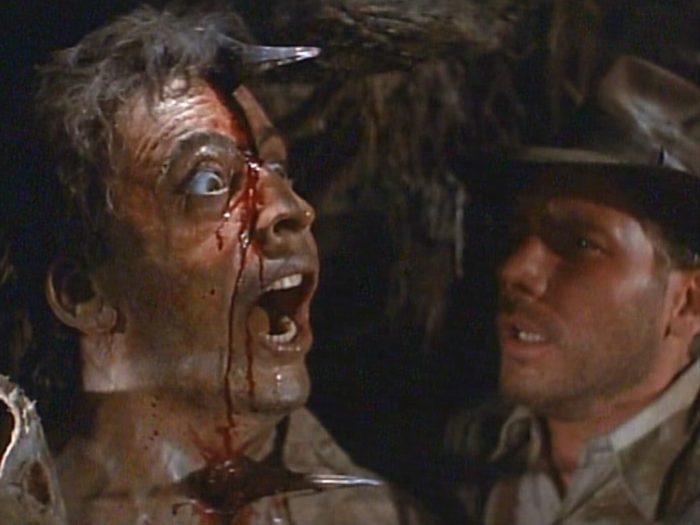 Tags: anagnorisis, black motel theory, blood rainbow, bloodphemy, boreworm, born to burn, brine, colosso, coma cluster void, cryfemal, cumbeast, endemise, escatology, exoto, fags, funderground, gargoyle, Goatblood, khaos-dei, king fowley, liber null, murder spree, nabaath, nahum, night demon, nordwitch, norns, october 31, Pentacle, perpetual demise, principality of hell, raspail, resonance cascade, ruach raah, sadistic metal reviews, sadokist, sea of shame, sectorial, serpent, shadowflag, sisyphean rage, skullwinx, soothsayer, sound storm, sumerlands, talrak, thought vomit, tortorum, trees of eternity, tyrants blood, undrask, unison theory, womb