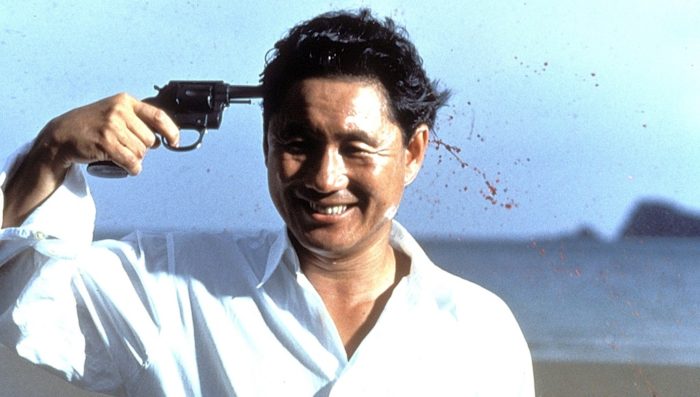 Thus spoke Matti Karki, one of the greatest voices in death metal, on the often boneheaded Indecent and Obscene.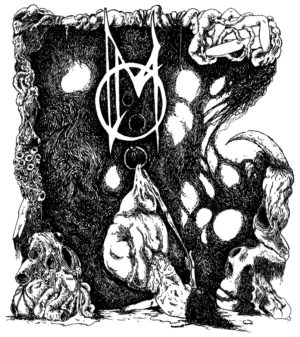 Arizmenda – Beneath this Reality of Flesh (2016)
Beneath this Reality of Flesh is another crappy release from a member of The Black Twilight Circle: sludge rock idiot rhythm riffs and the vocalizations of a ten year old autistic child throwing a fit as his mother bought him the wrong version of Pokemon are set into indie rocks so some Mexican can noodle on guitar. When Arizmenda occassionally write a decent riff, it goes nowhere but into lamer riffs that make you want to hit forward on the CD player. Yet more crypto-indie black 'n' roll for a Vice Magazine audience.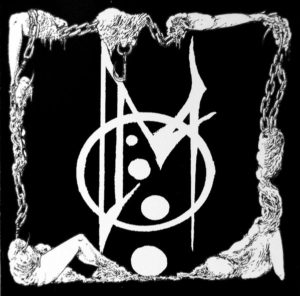 Arizmenda – Despair Depths Descended (2016)
Arizmenda gave us another collection of riffs that drone on for far, far too long in black 'n' roll songs last year. Maybe if Arizmenda refined his material instead of vomiting in hipsters' mouths like how a mother bird feeds her hatchlings, he could have written a decent hard rock album. The guitar noodling sounds like an opening act at a shitty blues bar. Build the Wall.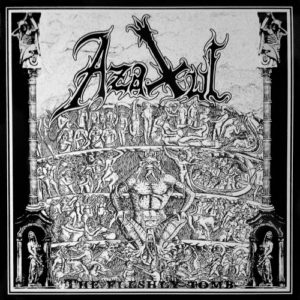 Azaxul – The Fleshly Tomb (2016)
Azaxul play lame verse chorus verse black 'n' roll with riffs united by vocals rather than glued into a melodic narrative. Riffs are rooted in Swedish black metal and generally go nowhere with only one riff developed into a final lead or solo as in heavy metal. That is if the songs end at all and don't just drone on for an extra five minutes. The only riffs on The Fle shly Tomb that have any sort of energy sound like they were stolen from Norwegian greats such as Kvist or Emperor before being emulsified into baby food for delivery into a funderground audience via airplane spoon. Is The Fleshly Tomb black metal? More like Miller Lite metal. If Azaxul are supposed to be evil, then under their costumes the Teletubbies are Hitler, Himmler, Goebbels, and Bormann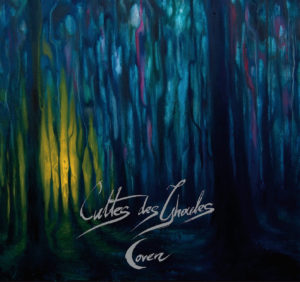 Cultes des Ghoules – Coven, or Evil Ways Instead of Love (2016)
Cultes des Ghoules write twenty minute long static riff salads like Iron Maiden if every member of Iron Maiden had AIDs-related dementia. Cultes des Ghoules take riffs from Celtic Frost but never progress chords at all. Culte des Ghoules apparently were attempting to create a hipster black 'n' roll opera on Coven like Master's Hammer – The Jilemnice Occultist if created by idiot hipsters who play shows to hit on bucktoothed, cross-eyed women who only shower weekly. Coven is horrifically dull, vocally driven pap. Who took this seriously enough to release? Cold Lake and Swansong are at least so bad, they're funny. Coven, or Evil Ways Instead of Love is the horrifically boring sort of bad that pretentious scenesters will praise as profound art, yet headbangers will know better.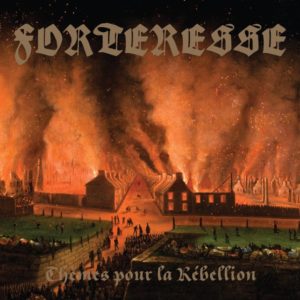 Forteresse – Thèmes pour la rébellion (2016)
Forteresse are from Quebec yet play Gothenburg metal instead of kneeling before the altar of Sorcier des Glaces. All of their songs drone on for three minutes too long to advocate for Quebec's independence from the rest of Canada. I don't really give a fuck about your hippie protest melodeaf. Perhaps such limp-wristed whining is the reason you were conquered. Time to man up Forteresse.
Garroted – In the Court of Nyarlathotep (2016)
Garroted string stolen death metal riffs together and act like they have created riff mazes like Morbid Angel. In reality they created a pastiche that makes listeners want to turn off In the Court of Nyarlathotep and listen to the real thing: Morbid Angel. Garroted are merely tossing tech deaf salads in the men's locker room. Garroted lick Morbid Angel's ass nice and clean with greasy desire. The licking of buttery meat is their daily activity.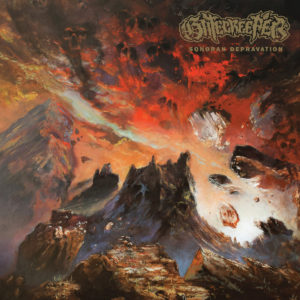 Gatecreeper – Sonoram Deprivation (2016)
Gatecreeper worship sell-out Swedish death 'n' roll records such as Clandestine, Wolverine Blue's Clues, and Massive Shitting Capacity. Occasionally they rip off Left Hand Path or God Macabre's The Winterlong but why not listen to those albums instead of this turkey? Other songs slow down Swedish death metal chord progressions to make sludge rock idiocy. Gatecreeper's purpose on earth is to take hot doses of fentanyl while wearing matching track suits and fresh kicks.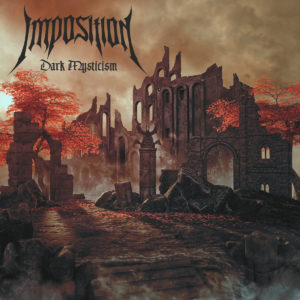 Imposition – Dark Mysticism (2016)
Imposition take riffs right out of Demoncy's Joined in Darkness and use them to construct repetitive keyboard music with vocals that sound like Dave Mustaine is in withdrawal and needs to find a hit of smack right away. Imposition's riffs don't lead anywhere particularly interesting; they just result in leads that resemble the parts of EDM tracks where all the glowsticks in the club get spun around in the air by half naked people on MDMA or meth. Dark Mysticism is a recording of Dave Mustaine trying to score smack in a backroom of a European discotheque.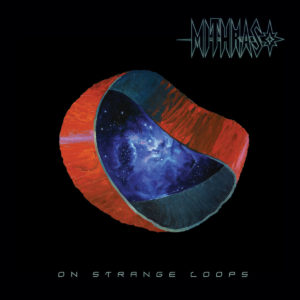 Mithras – On Strange Loops (2016)
Technical deafcore composed of randomly recycled riffs from earlier in the band's career and from Sarpanitum. The riffs only exist to get to the shred leads while the vocals are awfully hardcore and awfully out of place in such spacey guitar wank. Do not pass go on this. Insert the CD where it and all other tek deaf releases belong: hammered through the brain-case of its maker's skull.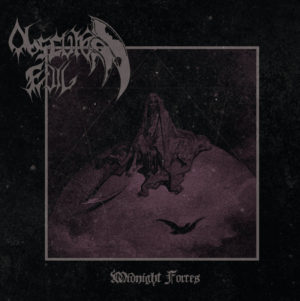 Obscure Evil – Midnight Forces (2016)
Remember when C-list speed metal bands like Testament tried to compete with glam rock in the late 80s? Obscure Evil sound like a first wave black metal styled one attempting to do that on this demo. All they need is clean vocal choruses. Who would have ever given them a record deal for this in 1990?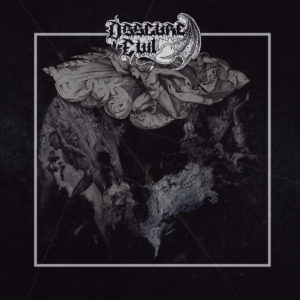 Obscure Evil – Void Fumes (2016)
Retro rehash label Unspeakable Axe Records that's who. They've released nothing good but Ripper's Experiment of Existence. No improvement here, just more disposable speed metal. Toss it in the trash.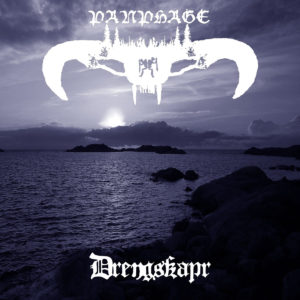 Panphage – Drengskapr (2016)
Renaissance faire basement rock for fat cosplayers of unidentifiable gender in matching corsets and leather skirts. Drengskapr is the Motley Crue version of Blood Fire Death, turning the speed metal riffs into Skid Row fair. Panphage play hilarious black 'n' roll safe enough for a tabletop gamer's bar mitzvah complete with vocal driven butt rock singalong parts for the adults' drunken after party. If Bathory is Odin soaring through the sky riding Sleipnir, Panphage unmasked is a drunk-driving Vince Neil wearing an Addidas track suit.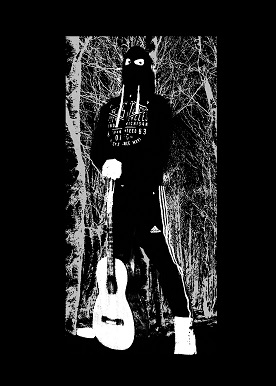 Vlk – Of Wolves' Blood (2016)
Vlk want to integrate Bathory's later Manowar worshipping on Hammerheart and beyond with the riffing of Under the Sign of the Black Mark. The problem is Vlk riffs staticly like a rock band. Their riffs do not variate and do not relate to each other in the context of the song. Most of their riffs are inspired from past black metal and seemingly post-punk bands. All have been genericized down to heavy metal in verse chorus verse songs with too much focus on the not particularly interesting vocals. Most of the songs on Of Wolves Blood end in solos that are directly copied from Bathory too. Vlk are essentially the Starbucks version of Bathory for indie rock fans. Most copies of this black 'n' roll bullshit will find their way into used CD and LP bins when the intended audience graduates to Bathory if those hipsters have any taste whatsoever. I doubt it. They will probably just call Quorthon a Nazi, mutilate their own genitals, and kill themselves.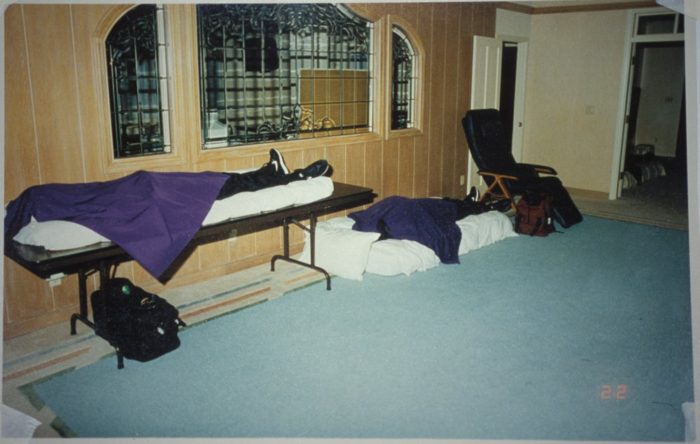 Tags: 2016, arizmenda, azaxul, crypto-indie, cultes des ghoules, Forteresse, Garroted, gatecreeper, Imposition, mithras, obscure evil, panphage, sadistic metal reviews, The Black Twilight Circle, vlk