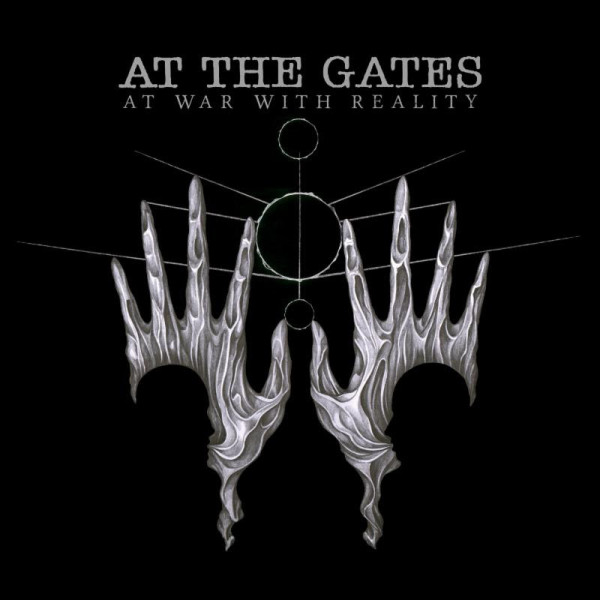 Swedish death metal/metalcore hybrid At the Gates revealed the cover artwork for their upcoming album At War With Reality and issued some details about the concept and purpose of the new work.
The artwork, designed by Costin Chioreanu, reflects the topical direction of the new album toward "magical realism," a literary genre that emphasizes the fluidity of what we think of as a static and linear reality. Said Tomas Lindberg, vocalist:
The concept of 'At War with Reality' is based on the literary genre called 'Magic Realism'. The main style within this genre is the notion that 'reality' is ever-changing, and needs to be constantly re-discovered and re-conquered.
The band also released some of the song titles from the new album, including "Death And The Labyrinth," "The Circular Ruins," "The Conspiracy Of The Blind," "Order From Chaos," "Eater Of Gods" and "Upon Pillars Of Dust."
The album was recorded with Fredrik Nordström at Studio Fredman. Jens Bogren, who mastered the new work at Fascination Street Studios, had this to say about the musical experience that it promises:
http://www.youtube.com/watch?v=l0vkElvuk-c
At the Gates line-up:
Tomas Lindberg – Vocals
Anders Björler – Guitars
Martin Larsson – Guitars
Jonas Björler – Bass
Adrian Erlandsson – Drums
14 Comments
Tags: At the Gates, costin chioreanu, death metal, jens bogren, metalcore