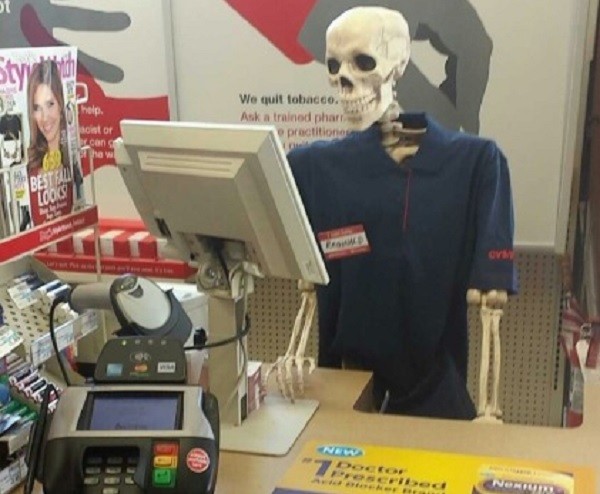 The Carcass guys, who started out as grindcore but mutated into heavy metal disguised as death metal, gave an interview in which the topic of motivations came up. Frontman Jeff Walker argued that perhaps heavy metal has sold out:
I think if you're going to play music, your reason for doing that should be solely that you want to be creative and enjoy it. You should be realistic…Too many people are creating bands as a career choice. 'Should I be a football player? Should I be an actor?' Everyone wants to be famous but I think your motives have to be pure…Once in a while, you're going to hear some killer new stuff but it's getting rarer and rarer. I think people's motivations for wanting to do this are not purely artistic.
He is referring to the process by which bands change their sound for money or musicians target a certain sound expecting it will make money, which is the reverse of the natural artistic method of having a message to communicate and picking the style that best expresses that message.
Metal bands can both "sell out" and "sell in" by preaching to the converted, such as the flood of war metal bands making essentially soundalike material because they know people will buy it in order to appear "diehard" underground. These people are known by the name of tryhard and they cluster around certain three-letter internet forums.
On the other hand, metal bands can "sell out" by appealing to the pretense in people as well, such as Opeth which has always marketed itself as both "open-minded" and musically difficult, both of which are tempting labels for a low self-confidence fan to slap on himself. The rest of us are closed-minded and simplistic, but with the help of his Opeth-product, he is open-minded and deep.
In the same way, many bands turn toward "social consciousness" lyrics because people recognize these as a signal that the band is deep, even though every band goes into a social consciousness lyrics phase when it runs out of other things to write about. This also is a sell-out because the band knows in advance that the audience will reward more of the same, even if that form of same re-brands itself as "different," despite almost every band doing it.
Walker may have a point. Over the past twenty years, metal has gone from an outsider to society which speaks unutterable truths in metaphor, to an insider accepted by every level of media. Now the concern is how to use heavy metal as a brand for being "edgy," and how to use that brand to sell products whose owners hope the audience will buy them in order to be "edgy," from alcohol to motorcycles to clothing and beyond.
Will heavy metal exist in twenty years, or will it be only a "flavor" applied when in a commercial the edgy product is on screen, like triumphant horns for bargains and girls singing Beatles songs for self-care products? Metal may make itself into a product after all, and selling out while making its musicians superstars will destroy the underlying community by corrupting its ideas.
22 Comments
Tags: Heavy Metal, metalgate, opeth, pantera, selling out, War Metal