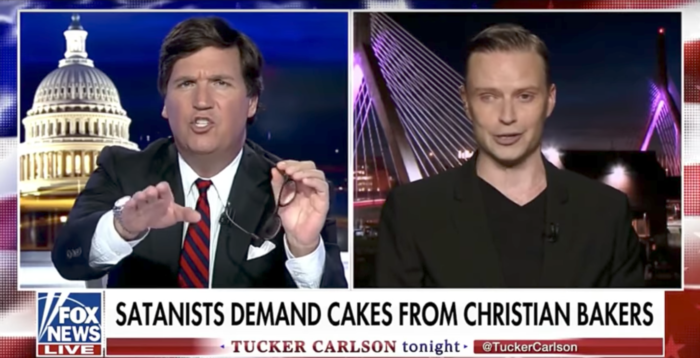 At the end of last year, we predicted that overt satanic lyrics and themes in metal would see their last days. There is no band that will accelerate this quicker than goofball circus act Watain, who market themselves as the evilest band in the world by LARPing as an American biker gang and staying in character through all media interactions. By doing so, they can act like they're more "trve" than Dimmu Borgir and Dark Funeral despite being even more campy than both in their music and aesthetics.
But in the most cowardly of moves, the band kicked out the only credible member- former Dissection guitarist Set Teitan- because a picture of him doing a Nazi salute surfaced on the internet.  Though the band hides behind the lame excuse that "he left so we wouldn't have to talk about politics," it's clear that the move was desperation on the part of Watain as they struggle to preserve their cash grab machine.  But regardless of whether lefties decide to shutdown Watain's freak show carnival tour, the band will never survive this incident as the few supporters they had will likely realize that Watain are as timid as they come.
Make no mistake, I'm not at all defending what Set Teitan did, as all Hitler/Nazi LARPing is a corny stunt pulled by fat redneck rejects so they can feel extreme from their mom's shed.  Instead, I'm celebrating as the Watain scam will finally lose all traction and the band will soon be homeless and broken in the streets.  Though they thought themselves to be instruments of the devil, they ultimately did a better job serving God by destroying the satanic metal scene from within.
38 Comments
Tags: Black Metal, career suicide, carnival music, cash grab, dissection, jon nodtveidt, LARPing, laughincstock, Nazism, news, Occultism, Satanism, Set Teitan, sjws, terrible music, watain