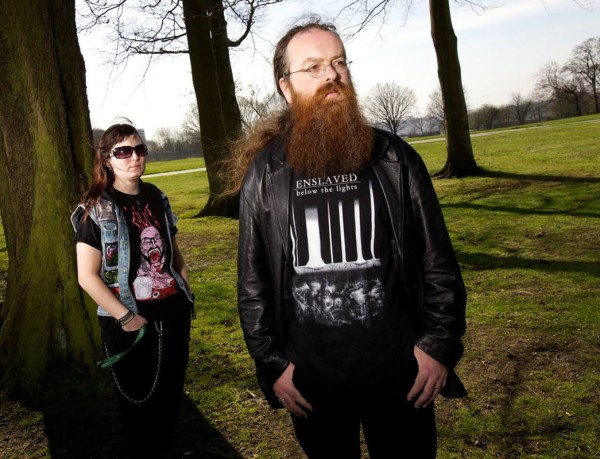 Academics, always in a position to justify their jobs and knowing they can make headlines by finding "racism" and "sexism" under every rock like 21st century witchfinders general, have recently released a study claiming associations with racism and sexism in folk metal.
As Leeds Beckett University states:
"Through the study, I found that although women fans of heavy metal enjoy folk metal with the same kind of passion and intensity as male fans, and there is no doubt they find identity and belonging through the music, the heart of folk metal is predominantly masculine. The warrior myth that folk metal is focused on is normalising this masculine predominance in our modern day world- men still have enormous social, cultural and political power.

"Folk metal's obsession with warriors and cultural purity, displayed through tales of Vikings and dressing up as Vikings on stage, reduces belonging and identity in a muti-cultural, cosmopolitan society to a few exclusive myths. It is showing white men how to be white men and showing women and ethnic minorities their place in European society."
Talk about jumping the shark: the definition of "racism" used by these academics is pride in your heritage and masculinity, in the context of music enjoyed by women (and, from my observation, people from minority groups as well). What is this, then? It's another attempt to browbeat metal into going along with the SJW agenda by calling us bad names and hoping we'll apologize, purge the dissenters and start repeating the correct message as these academics see it.
Karl Spracklen, previously interviewed here, became part of Metalgate when he "unfriended" me on Facebook and presumably helped block me from the Metpol mailing list after SJWs attacked me for allegedly having opinions that were not politically corrected. It is interesting that he, as a white male, caught the fear and now has joined the SJW side.
As always, metal remains a desired commodity. Metal symbolizes rebellion and freedom. That is why many groups — Christians, Nazis, SJWs, corporations — would love to be able to control it and have it parrot their party line, thus controlling more minds. But as Metalgate pointed out, the resistance in metal to such control is strong and we enjoy telling society where it can stick its pretentious and manipulative "moral" standards.
23 Comments
Tags: caroline lucas, censorship, folk metal, gabrielle riches, Heavy Metal, karl spracklen, metalgate, racism, rosemary hill, sexism