If you create anything of beauty in this world, people will be attracted to it. They will want what it has, but because achieving that would require them to change themselves, they will instead make a version of your beautiful thing that fits their needs. This will become popular and soon idiots everywhere will adopt their dumbed-down version of your beautiful thing, effectively ruining what you have created.
Over the course of metal's lifespan, it has several times been afflicted with the curse of popularity. During the middle 1970s, bands began cloning what Black Sabbath did and mixing it with the more radio-friendly sounds of Led Zeppelin, Cream, The Who and Deep Purple. The result gave metal such a bad name it required an underground genre, the New Wave of British Heavy Metal, to renovate it with punk energy and DIY spirit. Then in the late 1980s, speed metal bands started selling out and making radio-friendly jive that quickly destroyed the genre because no one wanted to associate with it anymore. Only a few years later in 1994, underground metal imploded as clone bands and outsiders began making imitations of the new sound that used songwriting conventions and "values" from other genres. Most recently in the 2000s metal became "socially acceptable" and became basically a cover story for lite jazz and indie/emo which now could claim they were groundbreaking and authentic.
But I digress. Let us look at a brief history of bands that helped ruin metal and see if we can figure out where their influences ended up in today's milktoast hybrid metal.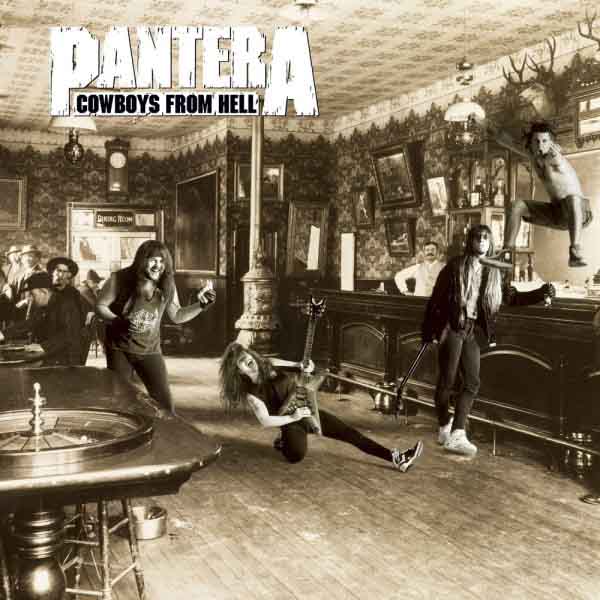 Pantera – Cowboys From Hell
Before this album came along, speed metal had a certain gravitas to it. Songs were about war, human moral conflict, literature and the apocalypse. Then along came Pantera and injected a bro-sized dose of personal drama into it. After Pantera, speed metal included talking about how angry you are, getting drunk and starting fights about whose jeans are out of fashion this season, and raging about your inability to retain women who are not covered in naturally-growing wool. It was a strike of Idiocracy against the intense music of Metallica, Nuclear Assault, Overkill, Testament, Anthrax and Megadeth that dumbed it down to the Belieber level, just with more angsty testosterone. Not only that but the complex songs got replaced by verse-chorus and lots of "emotional" vocals accompanied by softer guitar parts. The path to death for speed metal started with this watered-down, dumbed-down, ego-drama path to stupidity. Luckily after they had made their money, Pantera disappeared and the band members went on to more reputable projects.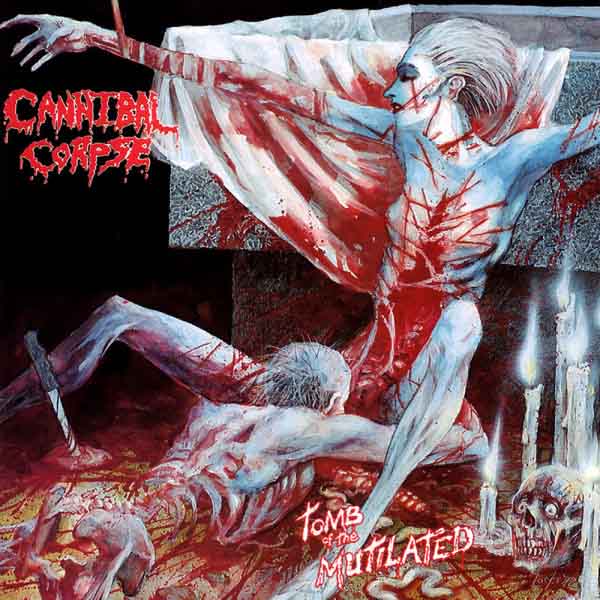 Cannibal Corpse – Tomb of the Mutilated
In the year that death metal reached its peak, Cannibal Corpse release an album that made death metal accessible and in doing so, made it a satire of itself. This is Dethklok before Dethklok. Borrowing from the percussive style that Suffocation innovated, Cannibal Corpse took out all the complex songwriting and replaced it with somewhat complex riffs in predictable format. It took away difficult rhythms and topics and replaced them with I-puke-blood style blockheaded lyrics. They also introduced Pantera-style songs about sexually mutilating women because women are difficult and sometimes all one can get is a brojob back at the frat house. This album crushed the growing death metal movement by putting a giant IDIOTS AND SYCOPHANTS WELCOME sign over the door to the genre and convincing people that songs with blockheaded gore lyrics and simplistic structures under grunting incoherent vocals were more "death metal" than the complex music of integrity that defined the genre at the time.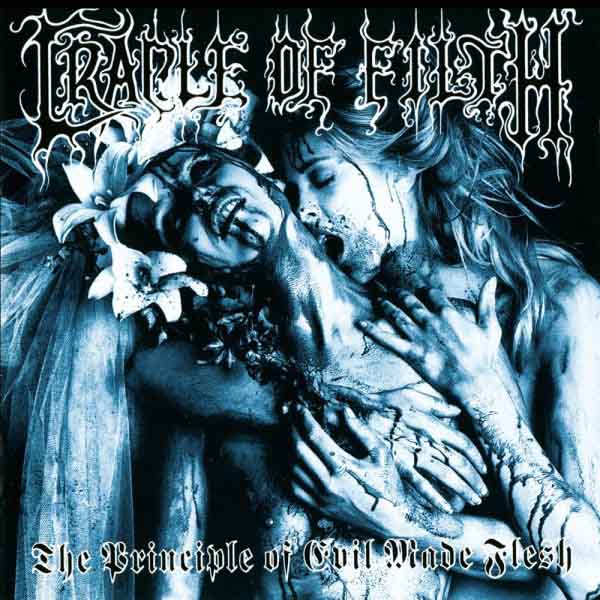 Cradle of Filth – The Principle of Evil Made Flesh
Point your TARDIS back to 1994. Black metal was in full-swing, having just put forth all of its founding works and then exploded in a media-fueled inferno of murder, anti-Christian and politically incorrect sentiments. In come the "smart" people who figure they can make a buck off this new phenomenon. Their formula: make Iron Maiden style metal with the new screechy vocals and make it emo so that kids can feel like it sympathizes with their horrible lives where their parents just totally control them and stuff. Then mix in the usual "teen paranormal romance" rambling about vampires and evil and you have baby food for coddled toddlers. It took some brains to like black metal, but Cradle of Filth asks nothing so challenging of its listeners! Even more, this band introduced the "carnival music" style of putting radically different riffs next to each other so that the listener loses track of song structure entirely. These songs are basically advertising jingles and warmed-over Goth rock stuck into second-rate metal, but all the kiddies brought their sweaty dollars to Hot Topic because they felt it "understood them."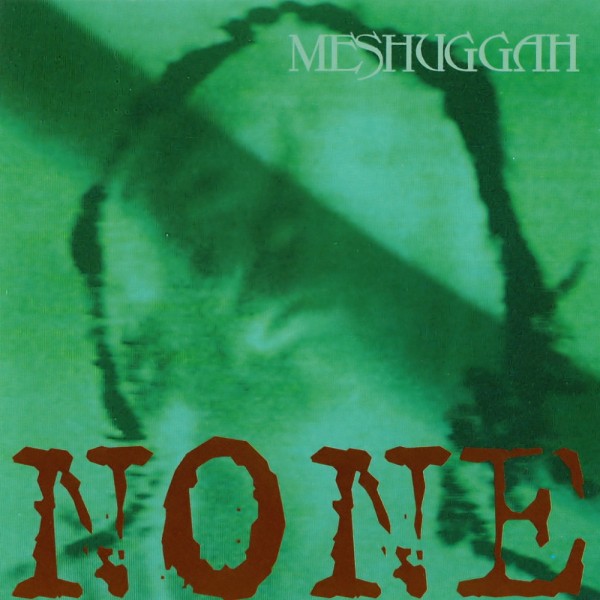 Meshuggah – None
Right in the middle of 1994 it became clear that black metal and death metal had left the building. They had said what they wanted to; people had to either top it or find some easier and sleazier way to do. Ripping off the percussive textures of Exhorder, Prong and Exodus, Meshuggah came up with a "new" style that consisted of over-extending ideas from previous and better bands. It's worth mentioning that Meshuggah's first album was 80s speed metal with death metal vocals, but that it was extremely boring. Meshuggah figured that if they just made their style more dramatic and used lots of choppy riffs with shiny new "complex" polyrhythms, they could fool a new generation into liking their stuff. Without fail, it worked, and now metal bands find it necessary to incorporate the worked-over 70s groove with two-chord texture riffs and claim a "djent" influence. At its core, this band remains the same bad 80s speed metal that failed on its first album.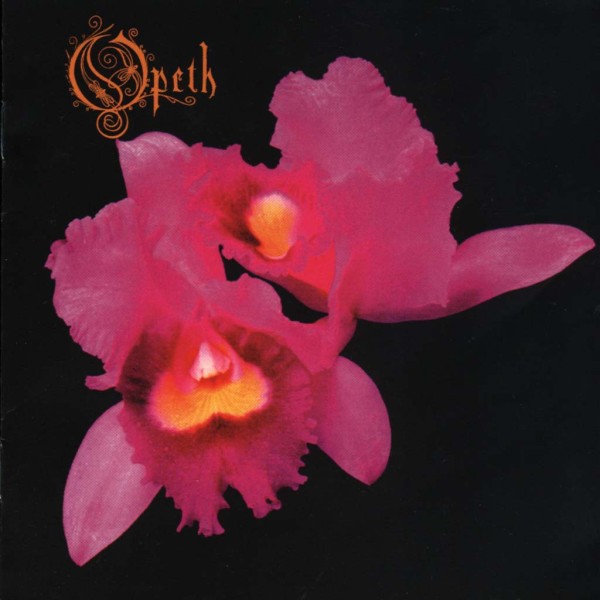 Opeth – Orchid
You can pitch a market one of two ways: on one hand, you can be "just one of us regular guys" and pull a Bruce Springsteen (or warmed over punk); on the other, you can claim that you are so far out and deep that only a few deep people can understand you. The best is to hide the former in the latter so that you are selling the "profundity" of sing-song music for children but it gives them a chance to pop on a Fedora and think they are really so deep, you know totally deep, that no one can be as deep as they are. Opeth sold itself on being "open-minded," which is this message: we are different from the rest of metal because we use acoustic passages instead of just solid heavy metal riffs. What they choose not to tell their fans is that they are more like everything else that is not metal, so to like this stuff is to admit you fail as a metal listener and go back to pumping radio pap through your Beats by Dr. Dre headphones. But every underconfident basement-dwelling pretentious geek loved this stuff even though it consisted of a simple formula, soft verse and hard chorus, that is most famous for its use among nu-metal bands. Nonetheless, Opeth opened the door for people who wanted to signal to the world how profound and different they were, and now most bands are tinged with the same simpering pander that makes this music sickly sweet and an inch deep.
98 Comments
Tags: Black Metal, cannibal corpse, collapse, cradle of filth, death metal, meshuggah, metal, opeth, pantera, Speed Metal