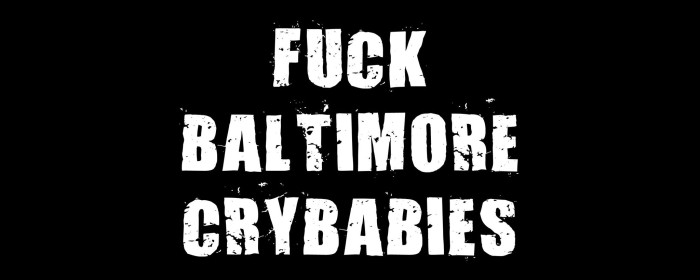 In response to stories of political censorship by the Maryland Metalfest, attacks on Demonic Christ, and alleged SJW exclusion of political non-conformists, a loose-knit group of fans, musicians and writers has formed the Facebook group Make Baltimore – NO PLAY ZONE! to express disagreement with censorship.
The group organizers issued the following statement:
This group was founded to promote the idea that bands should stay out of Baltimore or risk millennial crybabies attempting to ruin band's careers over the numerous things they find offensive. Every city has this problem, true. But, the children of Baltimore have made this particular city undesirable for having a good time and enjoying a show.
ENTER BALTIMORE AT YOUR OWN RISK!
Once in the underground, #metalgate is heating up as people oppose the idea of censorship and political conformity in metal. Many remember what such herd-thinking did to hardcore in the 1980s and the attempts to censor metal from right and left during the same decade. Others simply believe that genres dedicated to extremity should keep all ideas on the table, especially when the standard of political conformity seems to agree with what most governments, media and large corporations endorse. Time will tell.
Tags: baltimore, Black Metal, death metal, demonic christ, maryland deathfest, metalgate