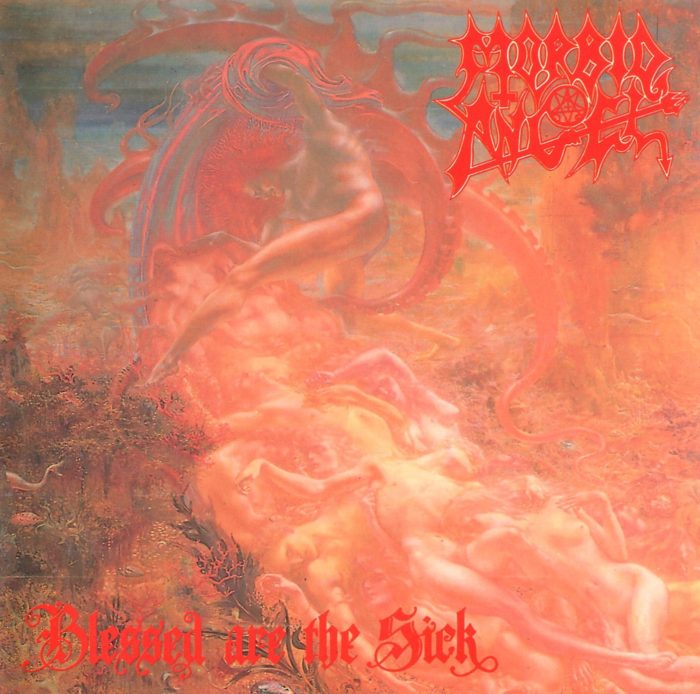 Nirvana's Nevermind turned twenty five yesterday but since we at the Death Metal Underground condemn pop-punk Boston worship, we will celebrate a different anniversary today. Morbid Angel's Blessed Are the Sick was released twenty-five summers ago. Blessed Are the Sick was the last Morbid Angel record focused on inwardly improving the music rather than compromising it for commercial appeal to a mainstream market. The band had been obsessed with refining and expanding upon their compositions since Trey Azagthoth shelved the release of 1986's Abominations of Desolation and fired then drummer/vocalist Mike Browning.
By the 1990s, Morbid Angel had ceased listening to any of their contemporary extreme metal bands, instead taking inspiration solely from classical music and progressive rock. Altars of Madness refined Morbid Angel's earlier compositions into polyrhthymic, contrapuntal riff mazes at times resembling a high-speed, heavy metal Bach fugue. Blessed Are the Sick increased the use of classical compositional techniques and harmonies courtesy of Richard Brunelle, while varying the pace, giving listeners more opportunity to comprehend Morbid Angel's attempts to retain the feeling of classical orchestration in heavy metal context.
Dave Vincent's growing interest in Satanism and the occult provided the drive to clarify the production. Satan, the most beautiful and powerful who masquerades himself as an angel of light would not appear as a filthy basement metal band. Morbid Angel dressed like rock stars onstage and chose Jean Delville's "Les Trésors de Sathan" as cover art instead of the typical pulpy covers of most heavy metal albums. Tom Morris ensured every instrument was audible, the vocals high in the warm mix, and pushed the drum sound toward stadium rock. Pete Sandoval's drum kit had triggers wired to a digital delay device in order to paste samples on top of his initial hit after a few milliseconds, creating artificially clear and heavy tones without killing time coherency as in modern digital cut and paste trickery. These commercial production values increased Morbid Angel's popularity, leading to major touring opportunities opening for Motorhead and a major label record deal but signaled the start of the band's subsequent decline and relevance for fans of the underground.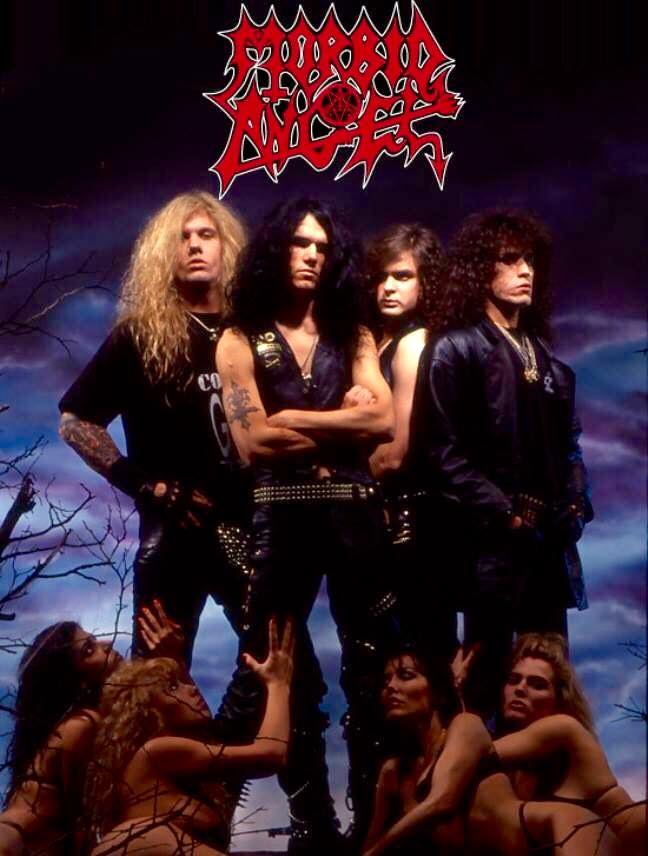 Morbid Angel would never again reach such artistic heights with Brunelle losing his mind to cocaine and leaving the band: Covenant is painfully straightforward with shoehorned incongruent classical leads,  Domination an attempt to ground Morbid Angel's music in radio metal with tough guy lyrics and ECW shirts, and the Steve Tucker stuff unrefined guitar wank. Twenty-five years after its release, Blessed Are the Sick with its clear production, cryptic lyrics, and haunting almost-orientalist interludes remains one of the best attempts at embedding death metal with effective and fitting atmosphere and ambiance.
Tags: 1991, anniversary, blessed are the sick, david vincent, death metal, Metal Curmudgeon, morbid angel, neoclassical, neoclassical metal, pete sandoval, richard brunelle, trey azagthoth