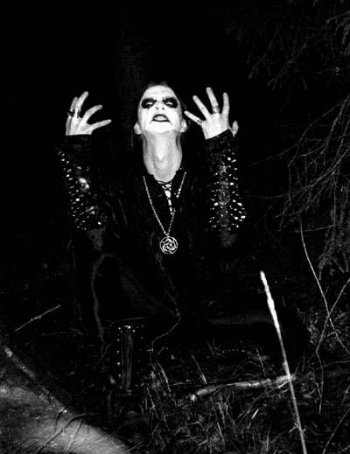 A non-Hessian friend once pointed out to me that metal music is essentially avoidance. With its nihilistic outlook it seemed to him to be just shuffling meaning around, never really reaching a conclusion or be able to produce a complete artwork.
Faustian? Pah! It may enjoy details of the world's harsh realities, the death and gore and decay, but only because the transient nature of death allows for constant change, consequently avoiding all meaning. Which means we may contently pull back in some basement, still fearing reality as a whole. That's what you get with bands obsessed with death.
Classical? Pfft! How could it be? Metal is too sensuous, delving in creepy subjects and gritty riffs without any sense of spirit or abstract idea.
Unsurprisingly, I think this is writing it off too quickly.
Metal is certainly content with the world, but does that make it materialistic? It does not like society perhaps; metal loathes its stale "bourgeois" mentality, yelling "Fake! Fake!", and it loves the hedonistic.
But metal nevertheless hungers for the epic, a "heavy" greatness and seems to enjoy the game that nature is playing. Metal found that society was materially flourishing, but also found decay in the souls of the bored everyday man, echoing the troubled mind of Fenriz of Darkthrone who loves art that comes from "the exhaustion of easy life".
To awaken us, metal explored natural decay. But not as a materialist act: needless to say, with their obscure imagery, dark riffs and haunting vocals, metal bands created a mysterious world that seemed more honest, more real than the life in any Western metropolis. Lauren Wise writes:
Heavy metal seemed just like classical music to me: It was ritualistic, accepting of death and change, questioned authority and normalcy, and satisfied that need for an overture or reconsideration. It was as if classical and metal both quenched my need to understand the positive strength and ultimately horrific nature of the world. Metal may be less refined, but it still seeks to express that philosophical assumption about life.
Metal found life in death – initially as a warning, later as full-on Romanticist nature worship – and that beautiful paradox sums up my answer to my friend: Metal seeks essence, it does not avoid it – but it takes no prisoners.
No Comments
Tags: extremism, Heavy Metal, Nihilism