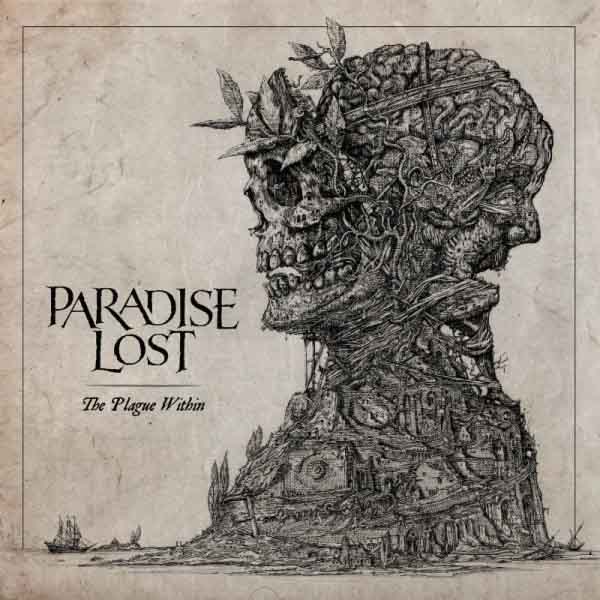 Seminal heavy metal/doom metal band Paradise Lost will release The Plague Within on June 1, 2015 in Europe (June 2 in USA) through Century Media Records. During the early 1990s, this band inspired death metal and black metal bands to experiment with layered melodic lead rhythm guitar over distorted power chords, and to this day holds a position both close to popular music and using underground technique.
Paradise Lost comments: "Check out the first track from our new album 'The Plague Within'. 'No Hope In Sight' was one of the first tracks we wrote and it reflects a blend of styles. From death metal to gothic to classic rock. It's like all eras of PL wrapped up into one track. We hope you all like it!"
"No Hope in Sight" follows a familiar format, which is as much Iron Maiden as Black Sabbath, using melodic hooks contrasted by slow bass-heavy chord progressions in an extended pop song format that made its debut back in the early days of MTV. The result is infectious and on the lighter side, but dark enough in spirit to attract Gothic and metal fans alike who enjoy well-composed straightforward music.
PARADISE LOST live:
29/05/2015 – Rockavaria – Munich – Germany
30/05/2015 – Rock im Revier – Gelsenkirchen – Germany
18/07/2015 – Castle Party Festival – Bolkow – Poland
15/08/2015 – Summer Breeze – Dinkelsbuhl – Germany
2 Comments
Tags: century media records, Doom Metal, Heavy Metal, paradise lost