As part of their continuing assault on metal and all other things masculine in order to humble them and make them into ideological servants of the Left, SJWs have been slinging verbal feces at Pestilence guitarist Patrick Mameli for using a common Dutch word in response to a jab online.
For some reason, Mameli has adopted Miami dreadlocks as his new style and, when a friend compared him to Milli Vanilli, the 1980s cheese-pop duo who were eventually busted for lip syncing their live concerts. Mameli responded with a simple statement: "Are you saying I'm black?"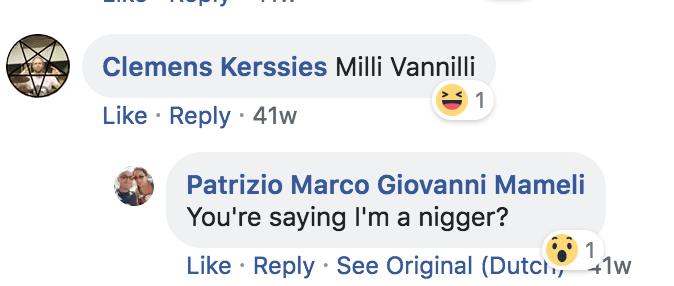 Unfortunately, Facebook translated one word incorrectly. In Dutch, as in many European languages, "neger" means black person, just as "schwarze" means a dark person in German. Since Europe did not have the long history of civil rights warfare that the USA did, the connotation of certain similar words is not present, nor the stigma.
That did not stop the SJWs from rushing to arms and beginning to bleat for the removal of yet another quality band from the canon. However, in the end, SJWs have collectively never done anything one percent as impressive as Consuming Impulse, so it's time for metal to shut them down.
16 Comments
Tags: dutch, metalgate, patrick mameli, pestilence, sjws