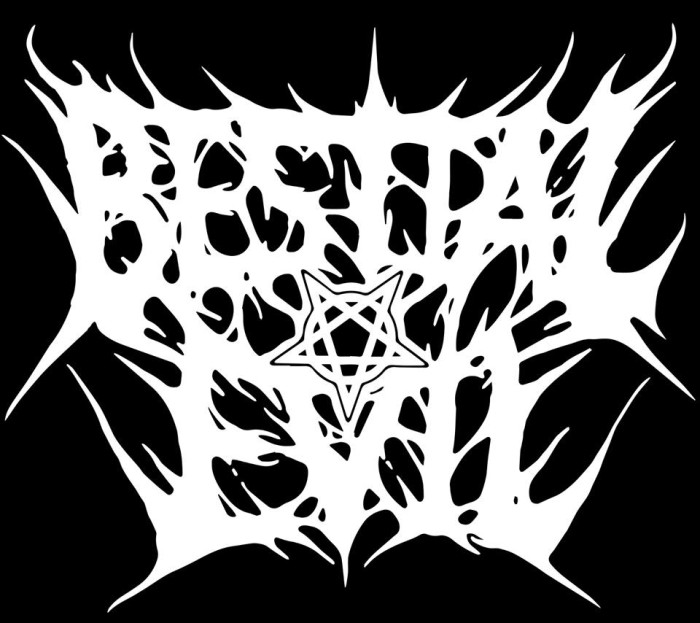 Baltimore crust/metal band Bestial Evil, recently the subject of accusations of censorship and possible threats of violence, now face another challenge: allegations of violence against women by people active in the Baltimore metal scene.
Miranda Sewell, a longtime figure in the Baltimore scene, writes the following narrative:
Ok so I managed a smoke shop in Hampden for some years, last year Shawn started coming in to said smoke shop to buy stuff for vaping. He's from Damascus MD, and knew my boyfriends bands lead singer, and I suppose he thought that would give him a friends and family discount because when I didn't throw him the deal that he wanted he got pretty pissed off.

He started calling me and threatening me, saying shit like he was going to wait outside my work for me to leave and beat my head in with a baseball bat. He was all "I hope you don't go to real metal shows in this city because I have a lot of friends, and if I don't like you, they don't like you. You're going to get your ass beat every time you go out."

Shawn Wright is a dumbass. He grew up in Damascus trying to be a rapper, and when that didn't work he went to punk, and when that didn't work he started doing what he calls metal. Have you heard his shit? It's awful. I don't know how he gets up everyday knowing the shite he's trying to pass off as music. Point is this kid does not know what he's doing, or who he even is.

He's like a dark cloud over our metal community.
The band, who describe themselves as "lashing death metal," consists of Shawn Wright on vocals, Kevin Rucker II on guitars, Nick Temoshok on guitars, Jacob Ripley on bass and Evan Phillips on rums. The band plans to release a full length entitled Infectious Cross in the near future, from which it has released one track, "See the Enemy," which shows a hybrid of crustcore and later brutal death metal.
Another woman, who would not go on the record using her name, sent the following via Facebook:
At a show…wayyy back in the day, this guy threatened to beat the shit out of me because I didn't want to date him after we hooked up one night. I was 16 and stupid and he thought beating up a woman would change my mind.

It was 2001/2002 at the New Market Grange Hall in New Market, MD. I can't remember the bands playing, just some local kids I think. I do remember he had been drinking. All I can really remember about the incident was him coming outside during a break between bands and screaming a bunch of nasty shit at me for being a prude and denying that I slept with him (because I was ashamed of my actions). He started saying its fucked up he thought I was his girl, I'm a lying piece of shit, etc etc. At no point in our miserable hookup did we ever establish we were dating but he somehow translated sex as a relationship. Him and his friends were all surrounding me, and all I could do was laugh at him and that's when he tried to throw a punch but someone (I have no idea who) held him back. He was drunk so he was putting up a fight so I left at that point. It was disgusting.

Him and his goon posse surrounded me outside while he screamed obscenities at me. He lunged and threw a punch but someone grabbed him and he went ape shit. So I left. Never saw that fucking maniac again. He's got some real issues with anger, the dude is in denial and needs to just stop putting up a front.

It's amusing to look back on now, that a guy who talks such a big game and acts like such a tough guy would be willing to assault a 16 year old girl because she didn't want to be his girlfriend. We hung out for a few weeks prior to the incident and there were several instances of him completely losing his shit.

This was 14 years ago and it looks like he hasn't changed a bit.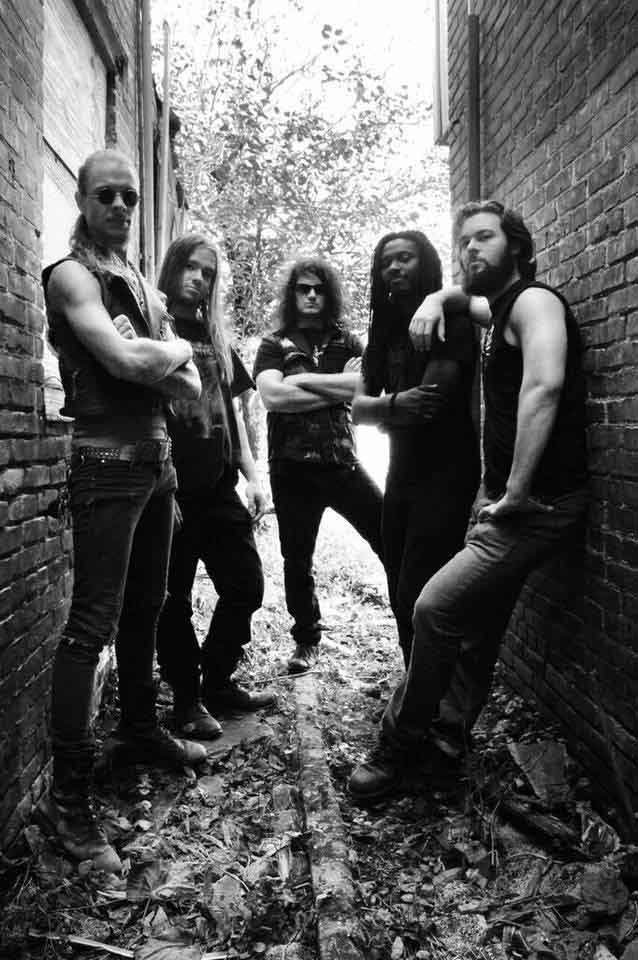 Wright, who has previously served as a Slutwalk organizer and runs a group named "No Room For Hate," has said in the past that he opposes the use of violence. Stay tuned for more updates as we dig deeper. Unfortunately, Shawn Wright refused comment on any further articles.
14 Comments
Tags: baltimore, bestial evil (usa), metalgate, shawn wright, sjws