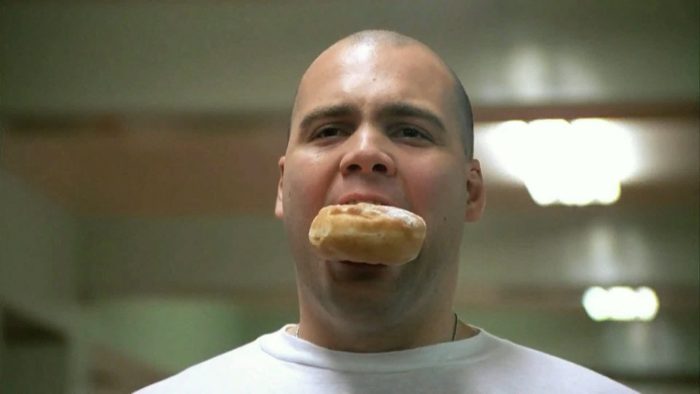 A "War Metal Maniac" calling himself "Nokturnal Thrall to 7-11, Glutinous Devourer of Transmogrified Phallus" submitted a story of an encounter of his to Death Metal Underground in light of Gorgowocoa's recent revelations of disgusting degeneracy.
It started out like any other night: restocking the coolers and mopping the floor as Conqueror surged through my Apple Earpods. As a self-professed War Metal Maniac, I reject the idea of living a conventional life like all the normies. I don't need a six-figure income to be happy; I'm perfectly content working graveyard shift at 7-11. I fuckin' love it: just me and the sonic chaos of War Metal igniting the black flame of my soul. I still felt sort of lonely though. That is, until she (or should I say he?) showed up.
It was around 2am and I was not-so-sneakily jackin' it behind the counter. The interracial shit I usually jack it to wasn't really doing for me though. Then I heard the whoosh of the sliding doors and my heart sank. "What the fuck? Oh no! I'm gonna lose my job and and how will I buy my Nuclear War Now! die hard vinyls and mom will kick me out and…" I looked up and a box-jawed blue-haired transsexual was eyeing me up and down with a sultry grin. S/he approached. I opened my mouth to say something, but s/he shushed me with her wizened finger. It smelled like literal shit. It was then when I noticed a deep, bestial perversion stirring in my loins. I had a vision of Caller of the Storms, stone faced, giving me a single nod, as if to say, "This is what you were born to do."
Suddenly, life had new meaning.
With the force and fury of a buffalo stampede, the demonic perversions within my blasphemic soul were unleashed. With more confidence than I had ever felt before, I ripped the bulging daisy dukes off of my nameless lover, revealing an impressive member that easily dwarfed my puny own.
Studded. Veiny. Hard as steel. I was ready to consume her Demon seed. I started sucking, licking, biting. The steely coolness of the prince albert piercing complemented the hot greasy flesh perfectly. S/he moaned, clutched my head with her strong hands and forced all 8 inches down my tender throat. I gagged on it as s/he used my throat, which squeezed her member dry like a tube of toothpaste until at last it came to me. This is what war metal is all about. Not minty freshness but hard, alkaline metallic seed. The war cult was within me.
Tags: blasphemy, conqueror, Crossover, crossover thrash, homoeroticism, homosexuality, nuclear war now! productions, nwn, NWN/FMP, thrash metal, War Metal