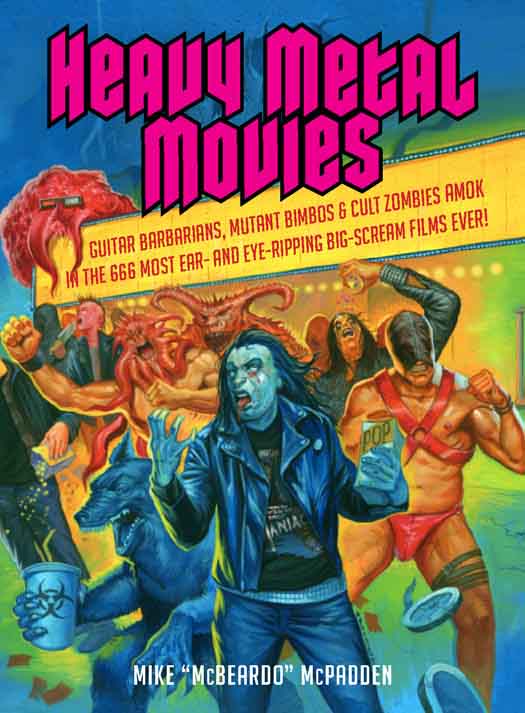 Metal-related publisher Bazillion Points (of Metalion and Only Death is Real fame) is furthering its extensive catalogue, this time with a book chronicling the exploits of heavy metal movies.
Written by Mike "McBeardo" McPadden, Heavy Metal Movies covers over 1300 films, ranging from movies explicitly about a heavy metal theme (obligatory This Is Spinal Tap entry), to movies that were metal in spirit and thus became involved in bands' artistic development (notably Lord of the Rings and Conan the Barbarian), in addition to various violent slashers and metal documentaries. Reviews are accompanied by color photographs and promotional artwork.
Continuing the explosion of metal documentation, the book aims to appeal to both the devoted metalhead and general fans of popular culture. If this upholds the quality standards of Bazillion Points' previous releases, this will be an excellent coffee table book for metalheads to show off to those who may be unaware of metal's reach as an artistic phenomenon.
At 4 lbs. and 576 pages, the book is currently available for pre-order for $24.95 and is scheduled to ship sometime in May. Those who purchase now receive free stuff as a bonus: a patch and a barf bag.
No Comments
Tags: bazillion points, Heavy Metal, ian christie, movies