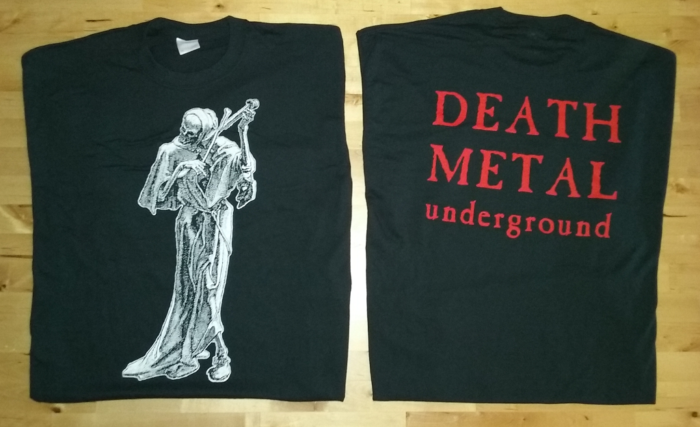 Our first round of Death Metal Underground tshirts have arrived and can be yours within only a few days. Thanks to Cliff Kemple and the team at T.C. West Graphics, these tshirts are pro-printed Port & Co. "Core Blend" 50% cotton/50% polyester tshirts with the Death Metal Underground logo on the front and an inspirational message on the back.
All are size XL to fit giant Viking metalheads. We ship first class in sturdy packaging that is totally not discrete so your neighbors know that you worship Satan, Darwin and Nietzsche on the altar of the music of the undead ancients, or words to that effect. This first batch is not huge, so if you want one, speak up sooner rather than later!
SOLD OUT! — for now.
59 Comments
Tags: cliff kemple, death metal underground, gear, merch, t.c. west graphics, tshirts