Many lost "gems" have been reissued to capture undiscerning millennial money. Most never found a market as they weren't up to par. The Death Metal Underground hopes that readers were not gifted any of these on the Unconquered Sun's birthday.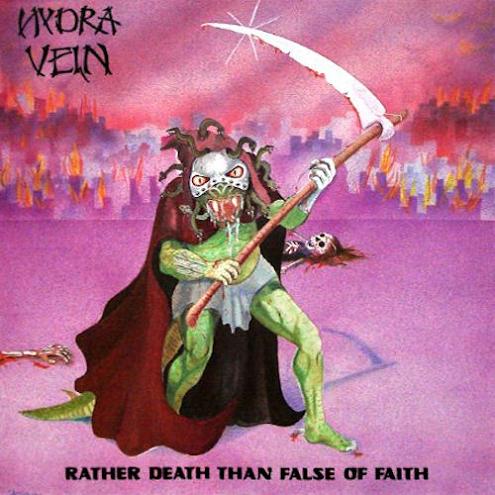 Hydra Vein – Rather Death than False of Faith (1988)
Raining blood, from a lacerated sky! What? This isn't Slayer. What the hell is this? Did Tom Araya have too much to drink? Wait this idiot's British and doing drunken Motorhead karaoke and Kerry King air guitar solos at the pub. The cover looks like a ten year old's Clash of the Titans fan art. This album is a fifteen year old's Slayer fan art. Maybe if I drink half a bottle of whiskey my  brain will think Hydra Vein is actually Slayer. I could just turn it off and play Slayer.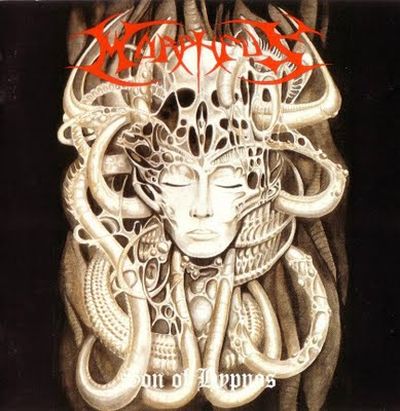 Morpheus – Son of Hypnos (1993)
Morpheus (no relation to Morpheus Descends) was an early nineties musical project put together by four residents of a Stockholm group home. The vocalist sounded like Sylvester Stallone imitating Glenn Benton, the guitarists idolized the Hoffmans, and everyone attempted to cover Kreator. During the recording sessions, the band members expressed situational homosexual behavior by prostate massaging one another with their genitalia. The orgasmic screams of these disturbed sodomites echoed jungle fowl being rended by monkeys. Son of Hypnos makes for an amusing pornographic soundtrack.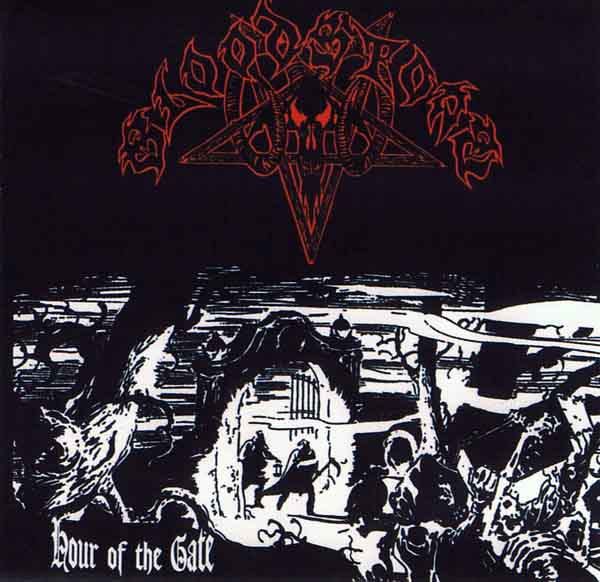 Bloodstone – Hour of the Gate (1996)
Hour of the Gate was produced by Tomas Skogsberg and Fred Estby at Sunlight Studios. I hit play and instead of crusty Swedeath my ears hear Incantation's "Profanation" breaking down into Necrophobic riffing. Then Gothenburg leads and more Profanation. That lick's from Megadeth. How many salads were tossed here? The shit-buttered anus of death metal was licked right well and clean. I need to get a drink. I blacked out listening to this turkey. This CD was not repressed as history wanted to black it out too.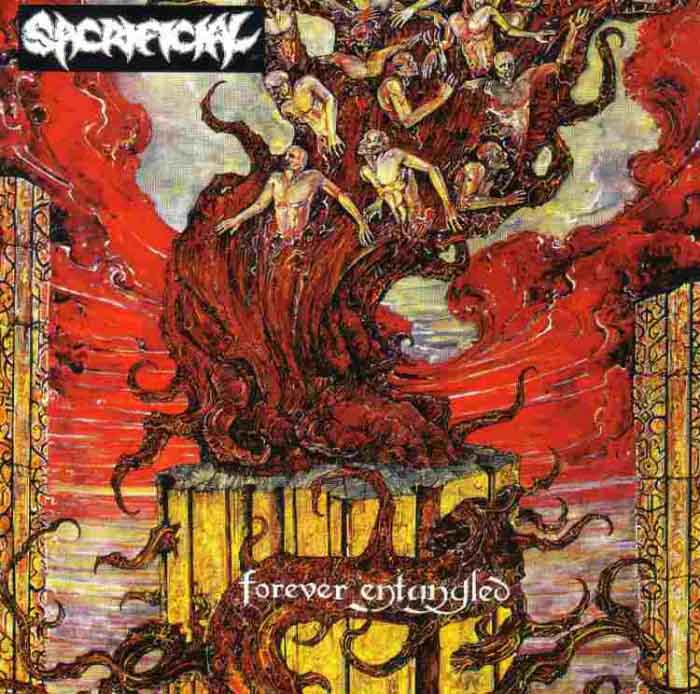 Sacrificial – Forever Entangled (1993)
The sound of groove riffs 'cross the glade,
Heshers cover your ears in horror.
This death trash is rather staid
Chugging along into the gutter.
Sacrificial, Sacrificial
Pantera meets Destruction
Sacrificial, Sacrificial
What a horrible production
Vocals are just way too loud.
Matti Karki would not be very proud.
Many metal songs are raped.
Their holes torn apart and gaped.
Sacrificial, Sacrificial,
Watched Blackadder the Third.
Sacrificial, Sacrificial
Another reissued turd.
10 Comments
Tags: bloodstone, christmas, dark symphonies records, death metal, hydra vein, morpheus, sacrificial, sadistic metal reviews, Speed Metal, thrash metal