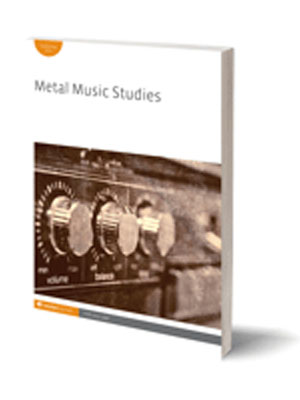 The journal Metal Music Studies has issued a call for papers for its first issue, which will be published in October of 2014. The journal focuses on multidisciplinary research and theory in metal music.
Edited by the inimitable Dr. Karl Spracklen, whose hand can be seen in much of the recent research and theory regarding heavy metal, the journal is a production of the International Society for Metal Music Studies, one of academia's leading investigative teams on the topic of metal.
For more information, visit the International Society for Metal Music Studies Facebook page or the Metal Music Studies journal profile at Intellect books.
This call for papers asks for submissions that are "original papers on metal music" and, in classic heavy metal style, imposes few additional limitations. The CFP adds "the journal will accept and commission shorter pieces from those involved in the metal music industry: journalists, label owners and other industry insiders, managers, musicians and fans."
For the full text of the call for papers, see the attached PDF file.
No Comments
Tags: academia, karl spracklen, metal music studies, metal studies