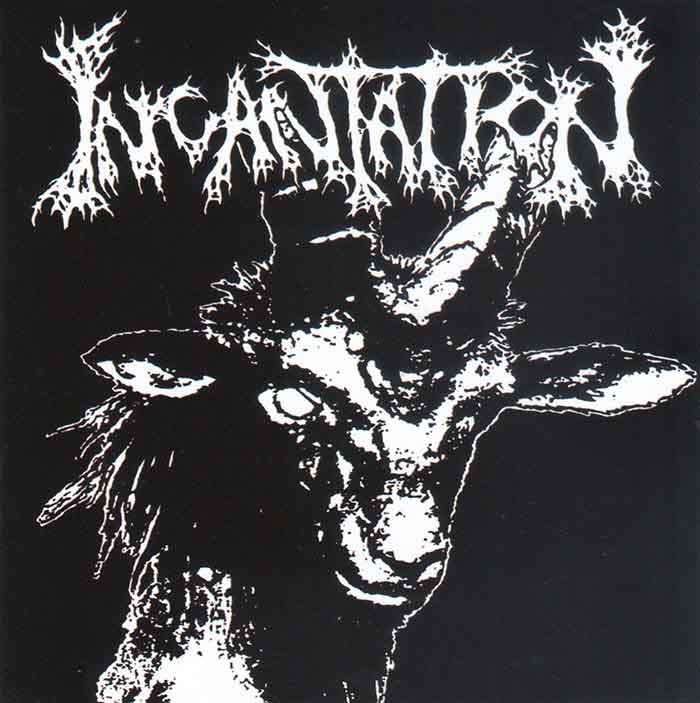 Necroharmonic Productions has released a two CD compilation of Incantation's early demos. Fans may be interested but Necroharmonic has a certain "history" of poor customer relations so buyer beware.
Disc 1 : Contains the original mix of "Demo # 1 – 1990 " featuring Will Rahmer from Mortician on vocals and a live soundboard recording with Will on vocals, which was recorded in Buffalo,NY, in late 1990. This CD also features the 1st live recording with members of Profanatica from early 1990. Also included is the 1st rehearsal demo of Incantation with Paul Ledney on vocals in its uncut format.
CD contains 14 Tracks.

Disc 2 : Contains an unreleased 2 song demo from 1990 with Craig Pillard on vocals and a live soundboard from New Jersey. as well as previously unreleased pre- "Onward to Golgotha" line up rehearsals from early 1991.
CD contains 17 tracks.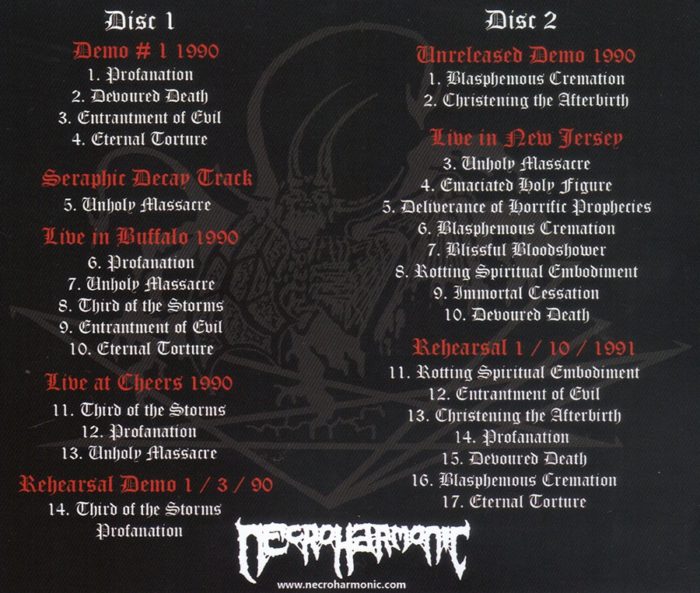 2 Comments
Tags: anthology, compilation, death metal, demos, incantation, necroharmonic productions