Production: Static-free, slightly muddy guitar tone. Drums are clear and unremarkable.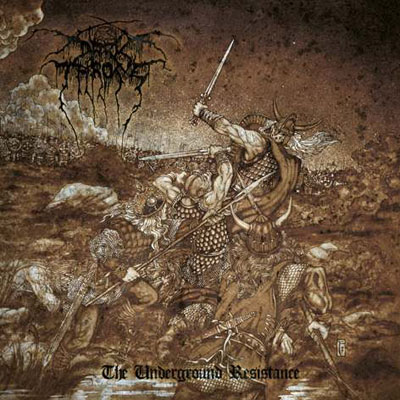 Review: Continuing Darkthrone's recent series of forcing anachronistic albums, all traces of black metal have been stripped from this album. Fenriz' tracks consist of the same relentlessly bouncy riffs over which unbearably clean vocals are belted. Nocturno Culto's are differentiated only by slightly heavier vocals.
Nothing on this album is unique; if you've listened to 70s and 80s metal to any extent, you will know these riffs. Devoid of originality, this album could have been recorded by any nameless metal band.
Whatever motivated these musicians to release such toweringly monumental works in their earlier careers has clearly been lost. At a certain point, the creative spark burns out and all that's left is talent but no sense of urgency or spirit, which is how albums like this are created. Like junk food, at first glance it appears edible but afterwards leaves you feeling slightly nauseous and unfulfilled.
15 Comments