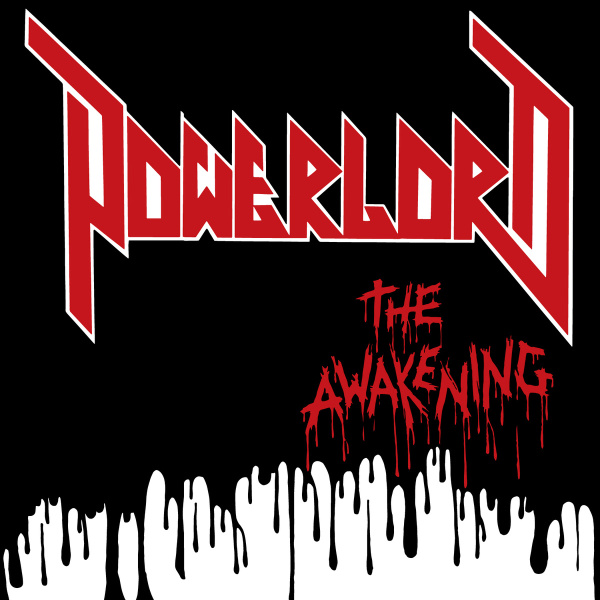 When people want to say something "controversial" but inoffensive about metal, they talk about how great 1980s speed metal was. I beg to differ: that music had a few standouts but for the most part was exceptional only in pulling metal out of its 1970s slump into audience-pleasing hard rock, and most of it was boring and repetitive like the punk on which it was based.
Powerlord create a functional hybrid between Judas Priest and early Metallica with The Awakening, but songs develop more like the middle-of-the-road heavy metal of the 1970s. Like dolphins swimming, songs dive from surface to chorus and resurrect, with perhaps a bridge but often just a break, and then do it again until the end.
Nostalgia for the 80s seems misplaced when listening to this 1986 recording re-mastered for a new generation, or the 40-somethings who want to recapture some of the joy of youth by purchasing things. It completely fails here, because the 1980s were essentially a hybrid time. Caught between the salaryman mentality of the 1950s and the licentious 1970s, with fear of the ugliness of the late 1960s resurrecting, the 1980s showed America pulling itself apart between two extremes, those who wanted to join with the Soviets and those who would rather die by nuclear warfare than yield to them. This created a powerfully unstable social climate but also meant that to stay in the middle, artists had to focus on the trivial. From that you get goodtimes metal like Powerlord which avoids hitting anything too hard, but repetitively tears into known quantities that the audience has been proven to enjoy.
Some say The Awakening helped found the power metal genre. Aside from the fact that power metal means "speed metal," this statement may be true but does not change the fact that this music owes more to its 1980s backdrop than to heavy metal itself. It repeats itself, goes nowhere, and while not fully random like bad metal, also has no internal dialogue and so seems really pointless unless the sound itself of repetitive downstroke riffing makes you excited.
24 Comments
Tags: power lord, Speed Metal