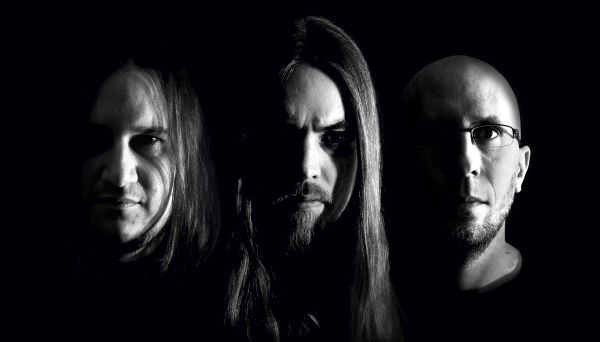 As the title suggests, Grave Offerings has a lot to give. In a metal world bloated with copycats, have-beens, hipsters, cultural appropriators invading the genre, imitators and true-blue kvlt types, it is rare to hear an album that is not only competent but has its own personality.
While most metal musicians focus exclusively on having memorized the major and minor scale shapes on the guitar neck, knowing the most common chord progressions and understanding the concepts of modulation and time signatures, the art of songwriting requires a different kind of technicality. Abscession rises above the herd in knowing the genre, having technical skills, and being able to write songs, but above that their repertoire is strained.
Almost every embellishment such as drum fills or guitar solos is fitting and never overbearing despite the obvious proficiency of the performers. This is not altogether uncommon but it is something that is appreciated by fans of proper music, as opposed to what my good friend Dionysus would refer to as "guitar-shop metal" or the kind of guitar tricks you show your friends but that get old really fast on an album. Grave Offerings displays a variety of Svenska Dödsmetal influences which range from the early foundational bands like Nihilist, going through Carnage, stopping by Entombed for an infusion of Death n' Roll inclinations and all the way to fully-fledged Gothenburg sound while avoiding sounding like any one of them all the time and occasionally bringing out a voice of its own, although not often enough.
Abscession have the artistic sense to make the songs stay within an idea without wandering off topic. At the same time they do this too zealously and the music always remains so close to the germinating idea that it seems to shy away from any great variations lest they be seen as foreign. Since the songs are, on a general level, verse-chorus pop songs, there is a need for subtle ventures outside the strictly familiar to distinguish each song with a purpose unique to that song. It must effectively convey that purpose through its free expression (the previously mentioned ventures) parting from its stable basis (what was referred to as established idea and "known territory", not foreign) as one needs a vector to have two points and a direction to effectively communicate information.
When a more distinctive idea does surface it often does so with scherzando overtones — playful, bouncy, not grim — which I find unpalatable in the context of the rigid intensity of death metal and especially in the context of Swedish death metal. This aura has traditionally replicated that of old school horror films in the best of cases and at worse has been borderline cartoonish. By indulging in the more humoresque-like passages Abscession ends up crossing the line into explicitly comic territory. This usually happens when the Death n' Roll facet of Swedeath is explored as exemplified by the fifth track on the album: Blowtorch Blues.
Both while listening to Grave Offerings for the first time and after having listened to it seven times at the time of this writing, I had the strong feeling that the first four tracks were more than enough: there's virtually nothing else added by the rest of the album. All in all, if we are going to allow ourselves to give safe mainstream metal from Scandinavia praise for some originality and inventiveness within their miserable sellout constraints, I would be much more inclined to extend this courtesy to the latest album by Björler's At the Gates (as opposed to Svensson's At the Gates): At War with Reality.
No Comments