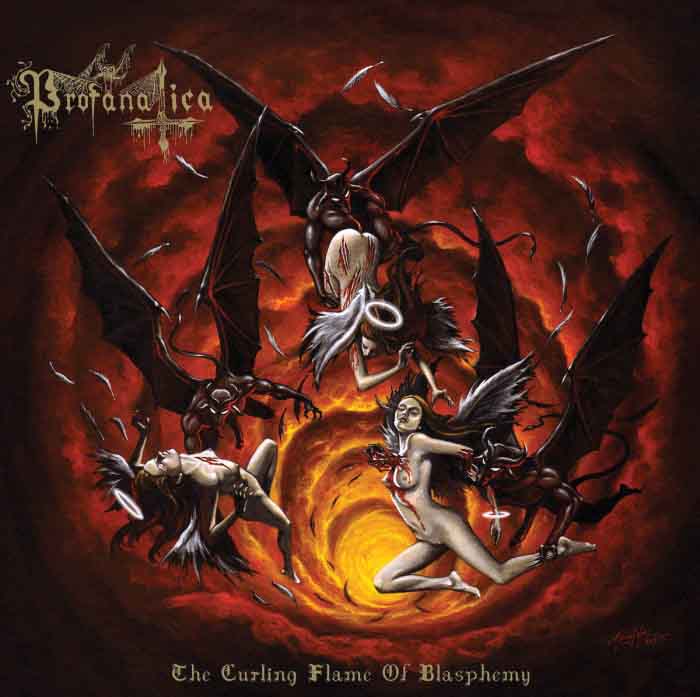 Profanatica have revealed the art and track list for their upcoming album The Curling Flame of Blasphemy. One of the few fruitful artists in current metal and a mainstay of our best lists, drummer Paul Ledney (also a founder of Incantation) and guitarist John Gelso have spent the third millennium refining the first wave.
Track list:
1. Ordained in Bile
2. March to Golgotha
3. Magic & Muhr
4. Black Hymna
5. Host Over Cup
6. Rotten Scriptures
7. Yahweh Rejected
8. Bleed Heavenly Kingdom
9. Vile Blessing
10. Curling Flame
Track six, "Rotten Scriptures" may be previewed on Hells Headbangers Compilation Volume 8.
Scheduled for an early summer release, the frequently "funderground" label promises that The Curling Flame of Blasphemy will be another: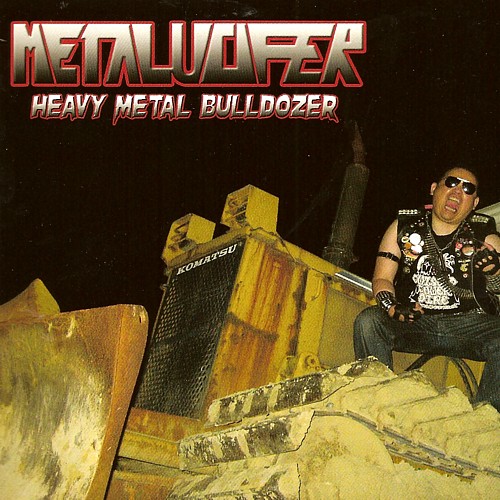 13 Comments
Tags: 2016, Black Metal, death metal, havohej, hells headbangers, incantation, metalucifer, news, paul ledney, profanatica