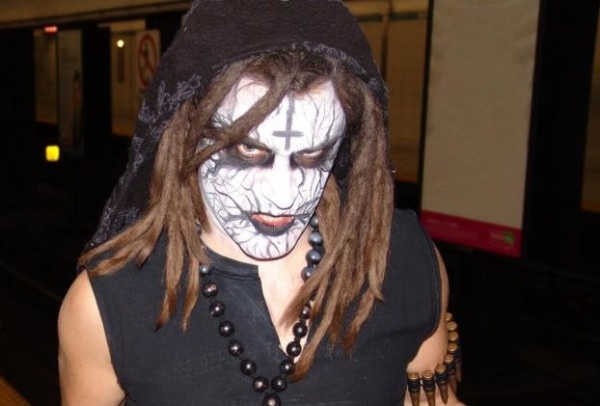 #MetalGate exposes human behavior at its most basic level. When someone stands up and refuses to go along with the herd, most people fear that person. S/he is refusing to endorse the same behavior that everyone else engages in, which makes them look like they may be wrong. Even worse, this person has found a way of life which may even be better. This freaks them out and so they attack.
If you went to an American high school, you are familiar with the two types of iconoclasts. The first do everything they can to make sure that you know they are an iconoclast: they wear hats, dress oddly, listen to "edgy" music and give the finger to authority — usually some 64.5 year old security guard — whenever they can. The other type are quietly iconoclastic by cutting out of their lives all the time-wasting stuff other people do so that they can focus on what they want to do. In this group, you find many of the artists, top students, athletes, musicians and other honestly interesting people. The first group tries to be this, but never can be.
Heavy metal has always been the interesting kid. It does not need to shout its iconoclasm from the rooftops because when you throw the music on your stereo (or cell phone mp3 player) you can immediately sense that something different is going on here. It does not sound like regular rock music, the 31 flavors and 50 shades of which normal people listen to. This is music that has gone beyond what others are willing to tolerate, and it echoes this idea in its lyrics and imagery. People fear death, disease, warfare, the occult, conflict and evil, so metal sings about these things. It reveals to us everything that we would rather deny, including — especially — the apocalyptic and dystopian factors that point out that our society is over-ripe and likely heading for a fall and decay. Heavy metal is like the person at a cocktail party who will not take the hint and keeps asking about your upcoming corruption trial even though it is rude, unsociable and impolite to do so.
When a true (but quiet) iconoclast stands up, all the fake iconoclasts immediately want to take that person down. S/he makes them look bad in comparison because they are clearly people acting like iconoclasts, not actual iconoclasts. As many people have noticed through the years, there is no bigger group of sheep than those who insist they are not like the other sheep. An actual iconoclast does not need to tell you that he's different; he just does what he does, and that difference becomes clear. There is also one more thing he possesses, on top of difference, which is direction. He is not different to be different. He's different because he has a plan, an agenda and a purpose, where everyone else is just dressing up in weird clothes to try desperately to be "cool" (itself an ultra-sheep concept).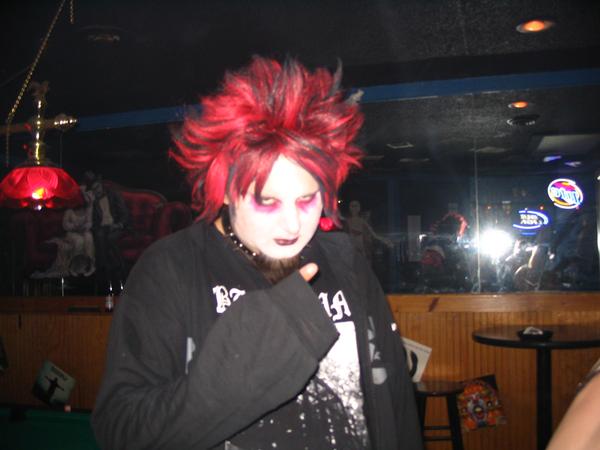 Over the years, many groups have tried to take over metal. In the 1980s the Church felt threatened by heavy metal and so sponsored a form of contemporary worship music known as "Christian metal" which imitated heavy metal bands, but had Christian lyrics. It never felt right as metal and so never caught on with anyone but those who were already Christian. Christian metal peaked in the mainstream with Stryper, whose Amy Grant style take on Motley Crue made fodder for endless jokes but also a fair number of album sales before the band vanished into well-deserved obscurity. The feeling among Christians was that since heavy metal was evil, Christians needed to make a "safe" version of that evil music so they could enjoy it too. The media ate it up, too, because it was ironic just like the high school iconoclasts. Christian metal was the equivalent of wearing a fedora and suit vest over jeans and a Hawaiian shirt while talking about the blue energy fields.
The problem with this agenda shared between the Christian establishment and the media establishment had two heads: the music wasn't very good, and these two groups were obvious outsiders. They tried to solve this by getting Christian bands to play alongside regular metal bands, but this did not end well as most metalheads recognized this intrusion for what it was. No matter how many times the Christian bands said "See, we're one of you!" and the big newspapers referred to them as heavy metal bands who coincidentally just happened to be Christian, metalheads did not buy it. Christian metal fizzled after some time. Other groups tried to achieve entry in the same way, including far-right groups, vegans and anti-drug crusaders, but all slipped by the wayside from failure to be accepted. The simple reason for this is that allowing metal to be assimilated to become a voice for someone else's agenda violates the basic idea of metal itself:
If I could distill metal into a single phrase, it would be this: metal is the musical equivalent of the word "FUCK" aimed at society.

This is why the SJW's will never win. Their "victory," if such a thing is possible, would be Pyrrhic. It would destroy metal. It would turn metal into pop rock, and metal is the violent musical reaction against pop rock.
With #MetalGate, what happened was that in the late 1990s a ground of ex-hardcore people decided they wanted to make metal "safe" by having it bleat out their doctrine. Their viewpoint was popular among the new group of hipsters and other iconoclasts who filled American cities. This group created a new type of metal, a hybrid between death metal and post-hardcore and sometimes indie rock, and declared themselves the new underground. To be part of this new underground, you had to have the "right" opinions. The old underground nearly universally rejected them on musical grounds, since the new hybrid metal was both random and highly resembled old, burnt-out 1980s genres. But that did not stop these people from recruiting a new group of fans and trying to edge out the older underground types. They also had media support; most of them worked in media or knew people who did. New labels, magazines, and web sites popped up to sign these new bands who brought in a new audience not of metalheads but ex-hardcore kids. Like people fleeing a big polluted city only to move to a smaller city and make it big and polluted, they jumped ship looking for something unruined to ruin.
In other words, this is Christian metal all over again. They want to make metal "safe" by insisting that we talk about life in the way they have defined it, which is a series of "issues" much like Christian metal wanted to talk about morality when metal wanted to write about war. They have media support and want to use that to drown out other voices so that only they have control. Personally, I doubt they even believe the stream of stuff they write lyrics about, but like the fake iconoclasts from high school, just want to sound "educated" so they can be superior to the rest of us unwashed, uneducated, and simple-minded metalheads. Christian metal took the same attitude which was that we were simply ignorant sinners who needed to "receive" the good news of the Bible. Like Christian metal, "SJW metal" is failing and that is why certain media personalities are trying so hard to make us accept it. #MetalGate is the first pushback against the Stryper of the 21st century, and it's making them so mad they are scrambling all hands to put out denials.
5 Comments
Tags: christian metal, metalcore, metalgate, sjw metal, sjws