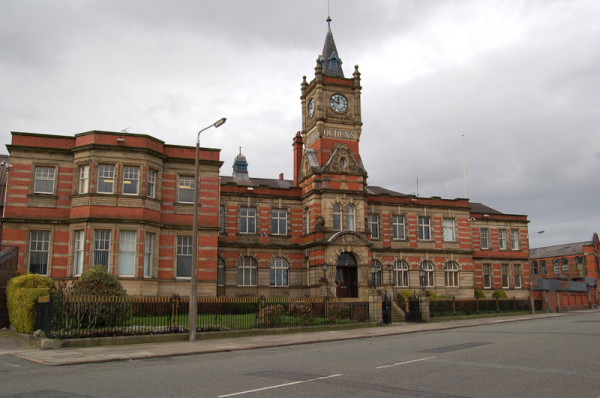 Metal theorist and critic Old Disgruntled Bastard unleashed an accurate tirade at the "gentrification" of metal, the process by which hipsters, journalists and indie labels wear down the extremity of metal to make it more like shoegaze, jazz, emo and alternative rock. He says:
People need to look inside themselves and find out why they listen to this music in the first place. If you don't have a raging fire inside of you regardless of age or sex, if you don't have real demons in your past or your present, if you don't share anything more than a surface fascination with the topics the music talks about, then what the fuck are you doing here? Beyond flowery words and pretentious descriptions and the need to pose and be accepted into a group, beyond simple enjoyment on a musical level even, this is extreme music for a reason, and it has nothing to do with having the world delivered to you like comfort food on a platter.

Kill the gentrification of metal or you'll kill metal itself.
In every society, there must be some regions which are reserved as frontiers. In these, the normal rules do not apply. They are both anarchy zones and, by necessity, the type of self-managing places found in the Wild West and feudal Japan. A code of honor regulates the warriors who apply discipline when needed to an otherwise lawless place. These societies are not easy to live in like the big cities, but they offer fewer rules and no dominant social attitude about what is the "right way" to do things. For people who think society is mostly held together by human pretense of how good and moral people are, when people are in fact mostly selfish, these areas keep the herd at bay.
Heavy metal takes the form of these societies. It has no rules other than a code of honor and "no city rules." We aim to choose another path. As a result, metal celebrates all the things that society aims to deny, starting with death and consequence and stretching further to extreme fears like apocalypse and disease. Metal should be scary and an outsider to human settlement. It gains its power from its flexibility to think without first worrying how that will look to others, or potential customers. As one of the few cultural free spaces, metal is naturally a target for various ideological and religious groups. If they take over, its spirit dies, and the music will fade out as well as people flee the collapsing ruin.
26 Comments
Tags: censorship, gamergate, gentrification, metalgate