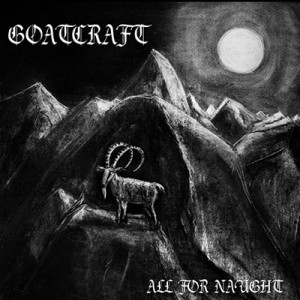 Texas-based neofolk phenomenon Goatcraft, who use piano sounds to reproduce the hammering chromatic attack of death metal, have released a new video for the song "Infinite Death" from this year's album All For Naught. Coming from musicians who worked with post-Nocturnus project After Death as well as other Tampa-style death metal, Goatcraft is a new approach to a familiar goal.
Using only a single digital piano, Goatcraft soundscribe Lonegoat creates impromptus from simple themes to which he adds layers of complexity, producing miniature operatic soundtracks that allude to the chromatic phrasal riffing and explosive hammering of early death metal. All For Naught, the project's first album, resounds with a resistance to the standard "keyboard music" tropes that make otherwise independent projects into clones.
All For Naught was released this year on Forbidden Records and contains a full album worth of distinctive material including reworkings of past Goatcraft songs. So far, it has made entrance into metal, industrial, neofolk and horror movie soundtrack-loving communities, and hopes to expand that reach with this more professional video that reveals some of its inner concept.