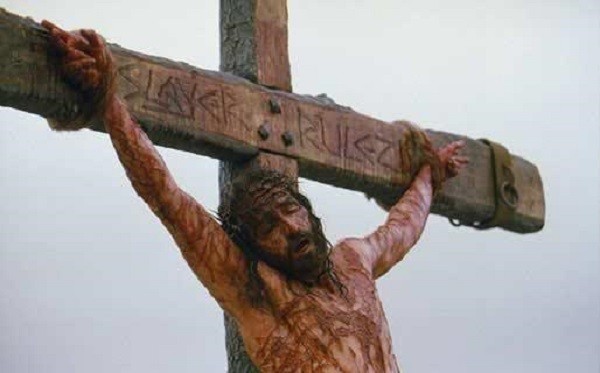 The outrage over a relatively minor terrorist event shows us that the nerve that was hit had to do with more than terrorism. The events at the Charlie Hebdo HQ called into question many of the most basic aspects of our society.
We do not like to admit it, but the shots fired in Paris are just the latest in what can be described as an ideological war. Those who control what we see, hear and read are able to control the next generation by instructing their assumptions about life itself. Every side in this battle is fighting to get its message into the mainstream and crowd out other messages.
When talking about dystopia, people are fond of quoting this book, so I'll do the same:
"He who controls the past controls the future. He who controls the present controls the past." ― George Orwell, 1984
This is a necessary consequence of both democracy and capitalism. If you control the message, you can amass a mob to be your personal army without them knowing it. If you tell people the sky is supposed to be green, and they see this in school, on TV and in print magazines, they will consider sky-is-blue people to be dangerous lunatics and ostracize them, which squeezes them out of society and eventually achieves total consensus.
Our modern society contains many competing groups and ideologies and each wants to control the discussion. In the meantime, the authorities and big industry want to provide non-answers to force compromise and the continuation of business as usual. This is why they always talk about peace, compassion, tolerance and empathy: those methods do not rock the boat or change its course at all, because they say that the problem is not the problem, but how we think about it. Just change your thinking!
In addition, these are popular ideas because they make us feel good, which makes them perfect products. People spend a lot of money to feel good. Whether it is buying an Audi to feel successful, taking Zoloft to feel cheerful, purchasing a copy of Mother Jones (or Fox News) to feel righteous anger and the satisfaction of being "right," people like to feel good. And feeling good is all about changing your thinking, not addressing the actual underlying problem.
While 1984 was great, Brave New World may be scarier. As Amusing Ourselves to Death depicts, in Huxley's vision of dystopia we are not controlled by a totalitarian government, but enforce totalitarianism on ourselves… in our best interests. People pursue pleasure, become oblivious to reality, and create instead a hateful society where boredom and misery dominate, but all the problems have been "solved" by enforcing compromise through law and technology.
On the other side of the coin, ideologues — including extreme Islam or whatever we're calling it this week — seduce us away from the world of pleasurable non-meaning by appeal to our sense of being important. We fear irrelevance most of all, and dying in a blaze of glory for jihad, the environment, the white race, etc. appeals to those who have simply noticed how boring our society is. This side is fighting hard to get its message out there too. The pleasure zombies and ideologues are both vying for ad space… in your mind.
Metal is important because it does not subscribe to either of these extremes, which it portrays as two aspects of the same thing. Metal looks at reality itself, and sees the nature of life as power, and so un-does the reasoning behind the ideological and pleasure zombie groups out there. They hate it for that. Metal is the outsider, the kid who refuses to go along with the agenda that the teacher wants everyone to follow, the actual non-conformist. And in popular music, where Baby Boomer attitudes have held sway for forty years now, metal is the ultimate minority. We do not buy into the easy solutions offered by these people.
We do not seek "tolerance." – Erik Danielsson, Watain
99% of the voices we hear in media are repeating the same easy lies to us. They are doing this to conceal the problem and lull us into easy oblivion yet again. Since metal refuses to play along with this agenda, we are a target. They want to take over metal and turn it into a different voice repeating another angle of the same crap the other 99% are repeating. They want to use us for their propaganda, much like Charlie Hebdo was counter-propaganda to radical Islam and got shot down as a result. The only honorable course of action, and the only one that is not a path to total irrelevance, is for metal to stand up and resist these attempts by others to make us tools of their system.
11 Comments
Tags: charliehedbo, gamergate, ideology, jesuischarlie, metalgate, propaganda