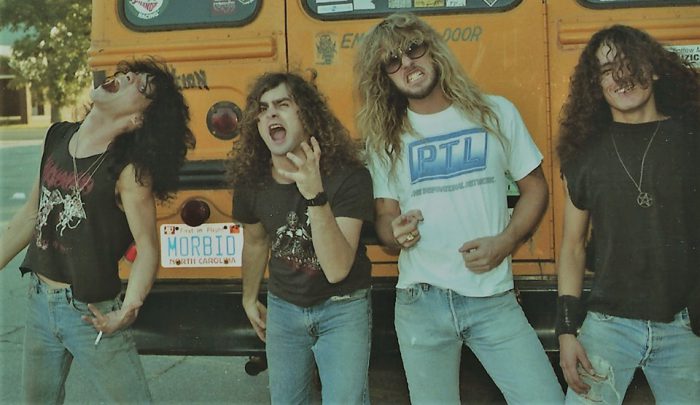 It is with sadness that we mourn the passing of Death metal legend Richard Brunelle who passed away on Monday. His sister in law delivered the following message.
"This is Richie's sister-in-law. This devastating post is at the request of my husband and his mother. It is with deep regret and sorrow that we inform Richie's friends and fans that he passed away. Please feel free to visit the link to share memories and condolences. Rest in peace, Richie. You were so loved and will be forever missed."
Though much debate has been sparked about the extent of his role in Morbid Angel but considering how the band declined after he left, it is safe to assume he had an essential role and more importantly had a much more classic style that was able to reign in and concentrate some of Azagthoth's crazier ideas. Conjecture aside it is well known that he created by himself this beautiful piece of music found on Blessed are the Sick
Rest In Peace Richard, your legacy will never be forgotten!!!
8 Comments
Tags: Altars of Madness, blessed are the sick, morbid angel, richard brunelle