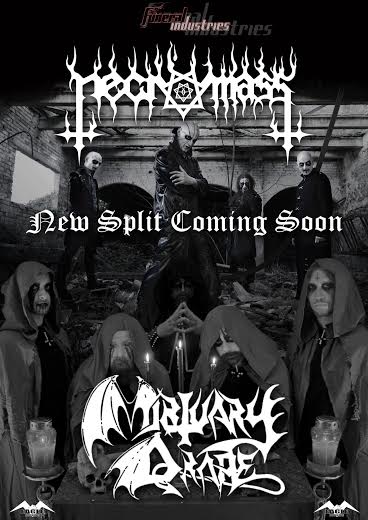 NECROMASS' video "Fair of Blasphemy" is now available. The video was directed by Stefano Poggioni and features Claudia Cataldi (Factory Prod.) as director of photography, both winners of several video-clips
and short films awards, such as "The Drift".
This is the first official video of the cult florentine band and it is a first preview of the new split with Mortuary Drape, set to be released shortly by Funeral Industries.
No Comments
Tags: Black Metal, Necromass