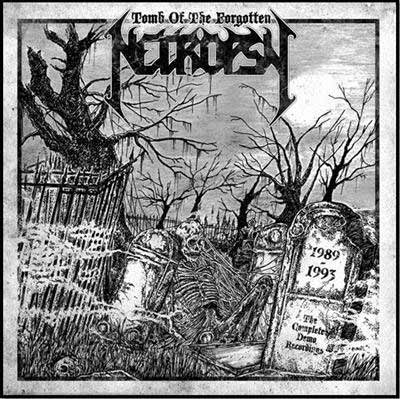 Century Media Records will release all demos of Finnish death metallers Necropsy on June 3rd in a compilation containing three CDs, all songs remastered from the original tapes. CMR promote it thus:
The result is mindblowing: Without ever destroying the analog charm of the old tapes, all songs sound fresh, just like they have been recorded just a few years ago.
Tomb Of The Forgotten – The Complete Demo Recordings will start anno 1989 and end in 1993, a time period in which the band, frankly, only recorded demos, with the exception of an EP and a split with Demigod in 1992. The band's first full-length, Bloodwork, arrived as late as in 2011, after a 17 year long hiatus.
3 Comments
Tags: demos, Finnish, Necropsy, re-releases