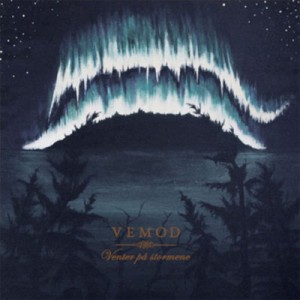 Nostalgia is like going back to your rapist and asking for your first kiss. If I were a 2000s kid, I'd want to be part of those glorious days of the early 1990s. As a 1990s kid, I might want to "go back."
Yet you can't go home again. All you can do is re-heat and imitate the past, and hope that the magic comes back. But the magic came from the convergence of the time, what was going on in the world, and the art. That isn't to say the music isn't still relevant; it is eternally relevant. But what made it great was how it was organized in the minds of its creators, not the techniques they use. Trying to imitate the techniques is thinking backward, or going from the whole impression to try to recreate the idea it conveys, instead of finding that idea and using it to make another (not necessarily new, but more accurate) impression. I could buy ten truckloads of these retro-imitative albums and I'd still be in nowheresland, ready to trade my left testicle for the ability to buy Transilvanian Hunger or Pure Holocaust again and to experience the joy of discovering it again, like the very first time!
But it is not to be. We wouldn't want it to be that way. Time marches us forward both toward doom and toward greater heights. Vemod adopts a mix between the Ulver-styled late Nordic material and the French-style barely-holding-on black metal of the wave after the Nordic black metal explosion. That being said, there's nothing to criticize Vemod for. They play perfectly, many of these riffs are catchy, and they use extended interludes well. There's just something missing at the center, sort of like there has been in modern life, where we wonder what the point of it all is. As it is, these songs leave us with a feeling of melancholy, having missed the bus to the land of adventure, and maybe a bit of dark loneliness. But after that, it is just decoration.
9 Comments
Tags: Black Metal, vemod