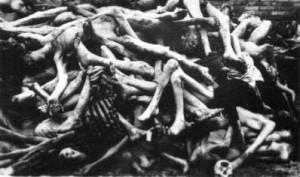 Back in the days of DIY yore, cassettes flooded the underground within a network of die-hard metalists looking for the next innovative sound. The better was praised, and the lesser was cast aside (for the most part).
Khimaat clench to the same methods and self-released their demo EP Vos-X this year on cassette. Though, most will be baffled as to where they can obtain the cassette outside of the band's inner-circle. There doesn't appear to be anywhere online where one can obtain a copy, and this is the first article written about it.
Drawing influences from bands like Arkhon Infaustus, Khimaat contrive an assortment of unsettling atonal passages. The harsh production insinuates the cacophonous demeanor displayed in Vos-X and showcases a mélange of discordant textures. With anguish residing at the forefront, Khimaat move forward into parallels of torment and manage to unnerve the listener as the demo EP unfolds. Unsettling as much as it is gritty, the execution of Vos-X is a good effort for a first attempt.
2 Comments
Tags: death metal, Khimaat, Vox-X