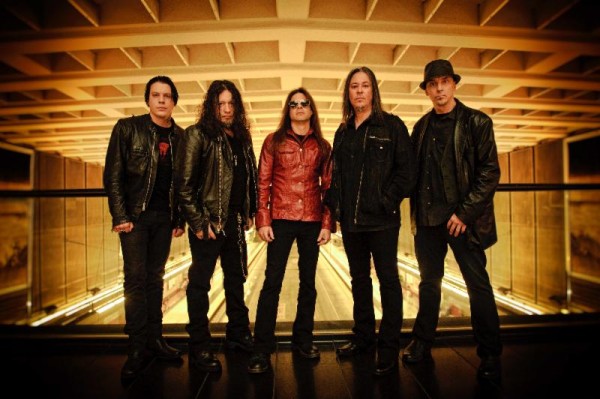 Queensrÿche began their reign as an Iron Maiden-inspired band that blended American west coast hard rock and progressive guitar rock with the New Wave of British Heavy Metal.
The result peaked in their most famous release, Operation: Mindcrime, which showed equal parts influences from Yes, Led Zeppelin and The Number of the Beast. The result plus passionate songwriting and intensely theatrical vocals proved a hit with fans and critics alike.
Currently, Queensrÿche are preparing a mini movie that uses tracks from their current self-titled album to tell a ten-minute story. The film, Queensrÿche: Ad Lucem, is expected to be released later this month with the followed embedded Queensrÿche songs: "Spore" "Midnight Lullaby" "A World Without" and "X2."
Queensrÿche: Ad Lucem was created by Veva Entertainment in coordination with Queensrÿche and is directed by Daniel Andres Gomez Bagby and produced by Marco De Molina. It was filmed last month on location at Central City Stages in Los Angeles.
Queensrÿche is:
Todd La Torre (vocals)
Michael Wilton (guitars)
Parker Lundgren (guitars)
Eddie Jackson (bass)
Scott Rockenfield (drums)
4 Comments
Tags: Heavy Metal, queensrÿche