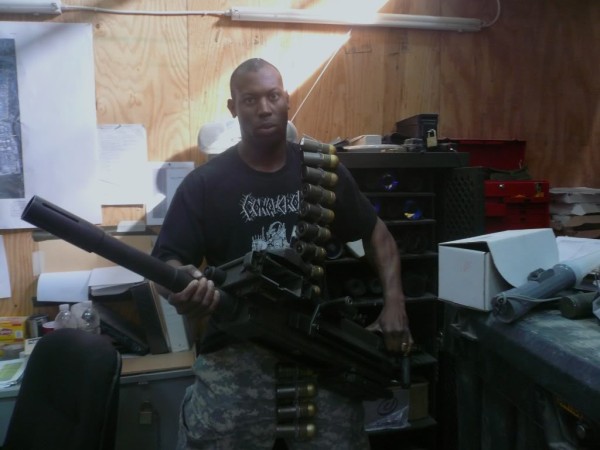 Let us quickly get rid of a basic confusion: censorship is using social or governmental pressure to remove from view unpopular ideas that are also plausibly accurate depictions of reality. This separates the act of removing someone spraypainting "death to all metalcore" from a ban on articles about metalcore.
Social Justice Warriors (SJWs) comprise the driving force behind the incursion into metal against which #metalgate is a reaction. Metalheads do not want to be told what to think by a self-appointed cabal determining what is "true" based on their ideological agenda. It does not matter which agenda that is, only that it swallows up truth and metal equally and uses them as means toward its real goal, which is power and control.
Metal isn't PC so it can discuss things honestly, and invoke the self-inspection necessary to find your own ideals. #MetalGate

— The Cult of Jim (@TheCultOfJim) December 21, 2014
Our first #metalgate article pointed out that the agenda of such people is inevitably control. Written by Cory van der Pol, the article detailed how political movements assimilate genres like metal, re-purposing them for the movement's own needs. He followed this up with an article showing how the methods used by SJWs are bullying. Passive-aggressive bullying perhaps, hiding behind the pretense of morality and "good" politics, but nonetheless bullying. Then he illustrated how SJWs are associated with metalcore and indie-metal and are using it to slowly blot out real metal and replace it with this ersatz and inferior substitute. Finally, he predicted that SJWs would deny and conceal their actual goal, which is to censor — see definition above — any metal that does not fit their ideological needs and by doing so serve as a justification for their employment in media, academia and promotions.
He was 100% correct.
Today SJWs mounted a concerted campaign to remove me from the MetPol mailing list, which discusses metal and politics. As of this evening, apparently I have been removed. Here are some of the highlights:
Can the mods please block Brett Stevens / writing an article like the one natalie linked to is not only repulsive it's misogynist.

We should take stand against this kind of thing. It's unacceptable. It's offensive. Especially to survivors of rape and sexual assault. – Rosie Overell
I would feel immensely safer if he were removed. – Natalie Zina Walschots
I am aiming to give #metalgate and its instigators as little oxygen as possible, but am glad Natalie brought this up here and would support the moderators if they chose to show Brett and his sympathizers the door. This is a place where people strive to broaden the understanding of metal, not narrow it, and while narrow views have a place in the world they're not in keeping with the mission of this particular list. – Beth Winegarner
As one of the people that this piece of shit screen-shot their FB page and posted on his website, I must add that what astounds me – but doesn't necessarily surprise me, unfortunately – is the lack of comments from both this thread and my so-called metal 'friends' on Facebook and Twitter about racism that surrounds the issue. – Laina Dawes
I will say, however, that I have been dismayed by this situation and I remain in awe of Laina's courage to speak out despite the harassment and terrorization she has received. – Jeremy Wayne Wallach
This is a public list, with public archives that you can search via Google, Bing or the search engine of your choice. They are open to all and can be read by non-list members without a login or leaving any identifying information. These people are voluntarily posting this data to a public list where they hope it will be read for years to come. With this kind of outcry, it is not surprising the moderators chose to avoid damaging the list with more such drama and to remove me. It was the act of the small group — a dozen members out of a thousand — who chose to demand that I be censored and removed.
I have been a member of this list for the past year, entering in discussion about metal and providing links to resources there, without engaging in a single political opinion. To my mind, #metalgate has never been about politics and whether one side is right or not. It is about the tactics of a certain group who, in Cory's words, use politics as the mantle behind which they assume power. In other words, they are doing it "in our best interests" and against our wishes are educating, enlightening and improving us to make us good citizens of their ideal society.
I'd like to keep this conversation going without hammering on the idiotic obvious. I appreciate the banning, but I'll echo Olivia by quoting her: "…banning a single individual is not going to solve the problems of racism and sexism in the metal community. These prejudices are within us and among us, and begin with the complacency purchased by our various privileges." – Sara Sutler-Cohen
My stance on this issue has always been clear: we stood up to the Christian right, then we stood up to the NSBM people, and now we're standing up to SJWs. Metal has a unique view of life and a unique viewpoint on how to handle certain things, and it benefits no one to have metal start parroting the points of view of other groups. We should have a diversity of approaches instead of a lock-step uniform viewpoint enforced with guilt and threats of censorship and lack of tenure. My participation in this entire event was as someone opposing censorship, and those who can read will note that none of our articles here targeted the beliefs of SJWs, only their methods and motivations.
During my twenty years of writing about metal, I have sought to avoid both political dogma and commercialization. After initial experiences, I did not trust academia because of its long-standing bias in one trend or another. (And if metal hates anything, it is trends.) From starting the first underground metal site on the net, first as FTP and later as a series of web sites, I have always advocated an open mind and open discussion. This apparently is not the agenda of SJWs and despite their initial denial, they proceeded exactly as their dissenters said they would: with calls for censorship and propaganda.
In the meantime, #metalgate is gaining momentum with new articles in the work on both metal and social commentary websites. The SJWs have defeated themselves by becoming the caricature that their critics said they always were. And if we need to look for a silver lining to this cloud, it is the confirmation of that stereotype.
25 Comments
Tags: censorship, gamergate, metalgate, sjws